Kendall Jenner: 'I was born into this life, but I didn't choose this life'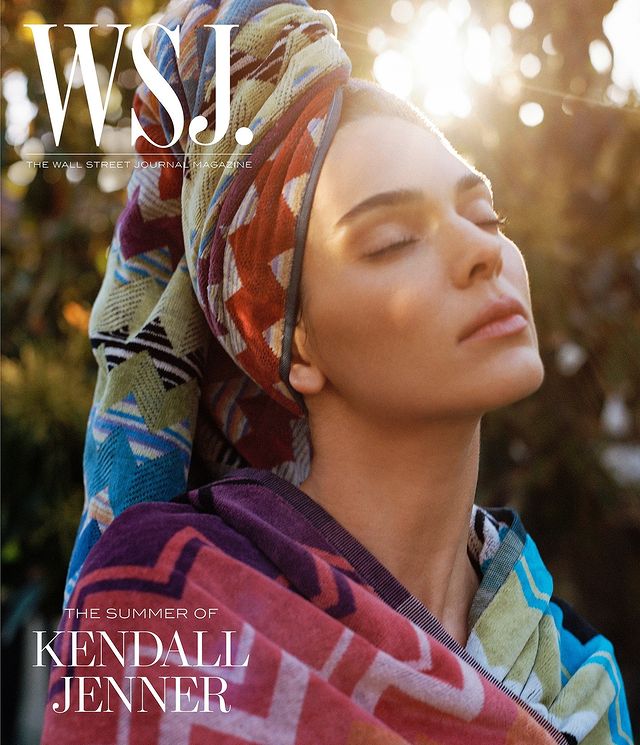 Kendall Jenner covered a recent issue of WSJ. Magazine, in which they referred to this as "the summer of Kendall Jenner." I can literally go months without thinking about her or writing about her, but sure. I'm not even saying that disrespectfully – Kendall does her thing, she's not trying to be in the gossip cycle constantly and she's not trying to prove that she's something she's not. But the other side of that is that she's as bland as they come. What's hilarious about this WSJ. Magazine piece is that they're clearly interested in talking about Kendall's businesses and her money, but there are literally no quotes from her about any of that – she's just talking endlessly about how her enormous fame is such a burden. Classic Kendall! Some highlights:
She's in no rush to have kids: "I'm excited for that time in my life. I just know it's not right now." And when that time comes, she plans to leave Los Angeles. "Oh, yeah. You heard it here first."

Her tequila brand: And in recent years, she frequently visited Mexico doing research and development for her nascent tequila brand, 818, which she launched in 2021. It's named for her hometown area code, though it is made in partnership with a producer in Jalisco, Mexico, where the agave for her tequila is grown. She's just as likely these days to be in Dallas for a meeting with 818 distributors as Paris for a fashion shoot. Just two years post-launch, 818 is on track to sell 160,000 cases of tequila this year, the company says, and has made an impression in the crowded spirits marketplace by appealing to Jenner's peers.

She didn't choose this life: "Since I was really young, I felt out of place in my family. I was born into this life, but I didn't choose this life." Reality TV stardom was less on Kendall's mind than horseback riding. "I'm not built for this by any means. I'm not good at it. I do it, and I've learned how to do it. [Kim's] like, 'I used to go to Kitson on Robertson just to get photographed….' I think she was built for [this life]… It took me [almost] 20 years to be like, OK, I guess I'm getting used to it now and it's fine and I get it."

She finds fame challenging: "I consider myself one of the luckiest people on the planet to be able to live the life that I live. But I do think that it's challenging for me a lot more than it's not."

She's more like her dad: "I obviously understand I fall under the umbrella of the Kardashian sisters. It's just weird to me…because I am just like my dad in so many ways. I'm such a Jenner, in my opinion," she adds later, calling herself a "daddy's girl."

She's still talking about the burden of fame!! "I'm not going to sit here and say, 'Poor me' [about the attention], but I do think that it's pretty intense. People are more mean to my family in general. They take everything and make it a bad thing."

Launching 818 has given her freedom. "In modeling you are what someone wants you to be. Where you show up on set, the makeup, the hair. You wear what they tell you to wear, and you take the photo that they want to see. So, for sure, being my own boss is really cool."

When everyone made fun of the way she cut a cucumber in 'The Kardashians': "Let me just say I successfully cut 'The Cucumber.' So, if anyone says I cannot cut cucumber, I physically cut the cucumber and I did it tastefully. I didn't hurt anybody. So I can cut cucumbers." She says she regularly cooks for friends, making a rotation of trusty recipes from her parents, like a rice pilaf with herbed chicken and vegetables.

Her romantic life: Her reported relationship with Bad Bunny, for example, is off-limits, she says, offering a "no comment." "I try [to] find the balance of keeping things private and keeping things sacred, [and] also not letting the unfortunate frustration and stress of everyone trying to get in on it stop me from enjoying my side. Does that make sense? I'll go out of my way to do things as privately as possible because I just think that that's the healthier way of dealing with relationships anyway."
[From WSJ. Magazine]
It's so incredibly funny to read the careful way in which WSJ. Magazine wrote up this interview. They went to her house, they spoke to her directly, they called it "the summer of Kendall Jenner," they gave her unlimited space to talk about her tequila company, and after all of that, all they really got was Kendall sitting there, complaining about how she hates being famous, she hates doing the reality show (for which she's an executive producer), she hates everything her sisters love. Again, classic Kendall!
https://www.instagram.com/p/CtwjTXcshkp/
Cover & IG courtesy of WSJ. Magazine.
Source: Read Full Article