Francia Raisa Reacts to Rumors She Was 'Forced' to Donate Kidney to Selena Gomez
"I just felt it in my heart. I knew I was a match. I knew it was gonna happen," recalled the actress, who seemingly shut down any rumors of a possible feud with Selena.
Francia Raisa is reflecting on her decision to donate one of her kidneys to Selena Gomez — six years after the two underwent the transplant due to the latter's complications from lupus.
During an appearance on the Dear Media's Good Guys podcast, the 35-year-old actress recalled the procedure, while also reacting to the online comments about her kidney donation as well as her overall friendship with Gomez following the 2017 surgery.
Waiting for your permission to load TikTok Post.
TikTok Post Unavailable
"Whenever I thought about my name being in the press, I never thought about it like this," Raisa told Good Guys podcast hosts, Ben Soffer and her How I Met Your Father co-star, Josh Peck. "I always thought about it from an actor's perspective … never in my life did I picture this."
"Now, I know that she and I both went public with our situation years ago, and honestly we had to, the press got a hold of the story, and we wanted to tell it." she continued, before admitting that she was surprised and unprepared for situations such as "what's going on lately," seemingly referring to past drama between herself and Selena.
The How I Met Your Father star said she "can't read" social media comments because she "doesn't do well" with them, noting that she has to "disappear" sometimes because "people are so mean."
"Someone said, 'Oh, you're just looking for attention because your career is a flop,'" Francia said. "I'm like, 'Is it a flop?'"
She then appeared to poke fun at rumors she has bad blood with Gomez. Picking up a jar of salsa, her new business venture, Raisa said, "No beef, just salsa!"
Unable to render YouTube Video.
The Secret Life of the American Teenager alum went on to discuss donating her kidney to Selena, stressing that she wasn't pressured to do it.
"I've said this before. I just felt it in my heart. I knew I was a match. I knew it was gonna happen," she recalled. "No one forced me to do anything. It came out of the genuine kindness of my heart, and I've been super blessed ever since."
Before the transplant took place, Francia said she experienced a "crazy calmness," sharing that she knew she had to go through with the transplant "the minute" she found out she was a match for Selena.
Meanwhile, Raisa said she auditioned for an acting job "two weeks" after the surgery, and she was ultimately cast in the role, noting that she felt that it was a "sign from God" that everything was going to be alright.
Her interview comes less than a week after Gomez posted a birthday tribute to her pal following rumors of a rift between the two.
"Happiest of birthdays to this special human being," the singer captioned three photos of herself and Raisa. "No matter where life takes us, I love you. ❤️ @franciaraisa."
Waiting for your permission to load the Instagram Media.
Instagram Media Unavailable
Reports that Francia and Selena had a falling out in their friendship began back in November after the former told Rolling Stone that her "only friend in the industry" is Taylor Swift.
After E! News shared that quote to an Instagram post, Raisa reportedly commented "interesting" on the post, before deleting the comment. Fans at the time also pointed out Raisa wasn't following Gomez on Instagram.
Selena later addressed the critics by commenting on a TikTok video, which had broken down the drama and pointed out how Francia wasn't mentioned at all in Gomez's documentary, My Mind & Me.
"Sorry I didn't mention every person I know," she commented on the video.
Meanwhile, Raisa was asked about the status of her friendship with Gomez while out in Los Angeles back in May, per TMZ. She repeatedly deflected the questions and continuously changed the subject.
However, after Gomez dedicated the sweet Instagram post to Raisa on her birthday, and Francia's comments about Selena on Good Guys, maybe the two have patched things up.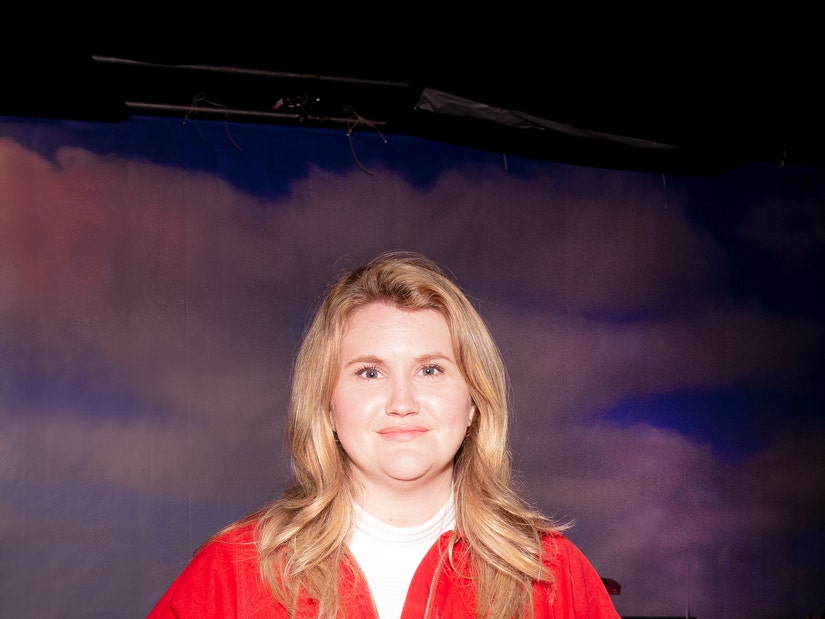 Source: Read Full Article