Ariana Grande Liked Post About Not Dating Some You 'Fear' During Separation From Dalton Gomez
Ariana Grande is raising the bar following her split from Dalton Gomez.
After TMZ broke the bombshell news that the Stuck With U singer and her real estate mogul husband separated back in January and are now "heading towards divorce," fans have been looking for any clues to help provide a bit of context for their split. And they may have just found something.
The God is a Woman songstress "liked" a post from notable psychotherapist Terri Cole's Instagram account that read:
"Never again will I be in a relationship with someone I fear."
Oh, yeah, and the wise words were posted on January 18 — right around the time Ari and Dalton reportedly called it quits! It's unclear when exactly the pop star dropped a heart on the upload, but she does appear to follow the account, which would mean she could have seen it when it was first posted, and possibly relevant to her situation at the time?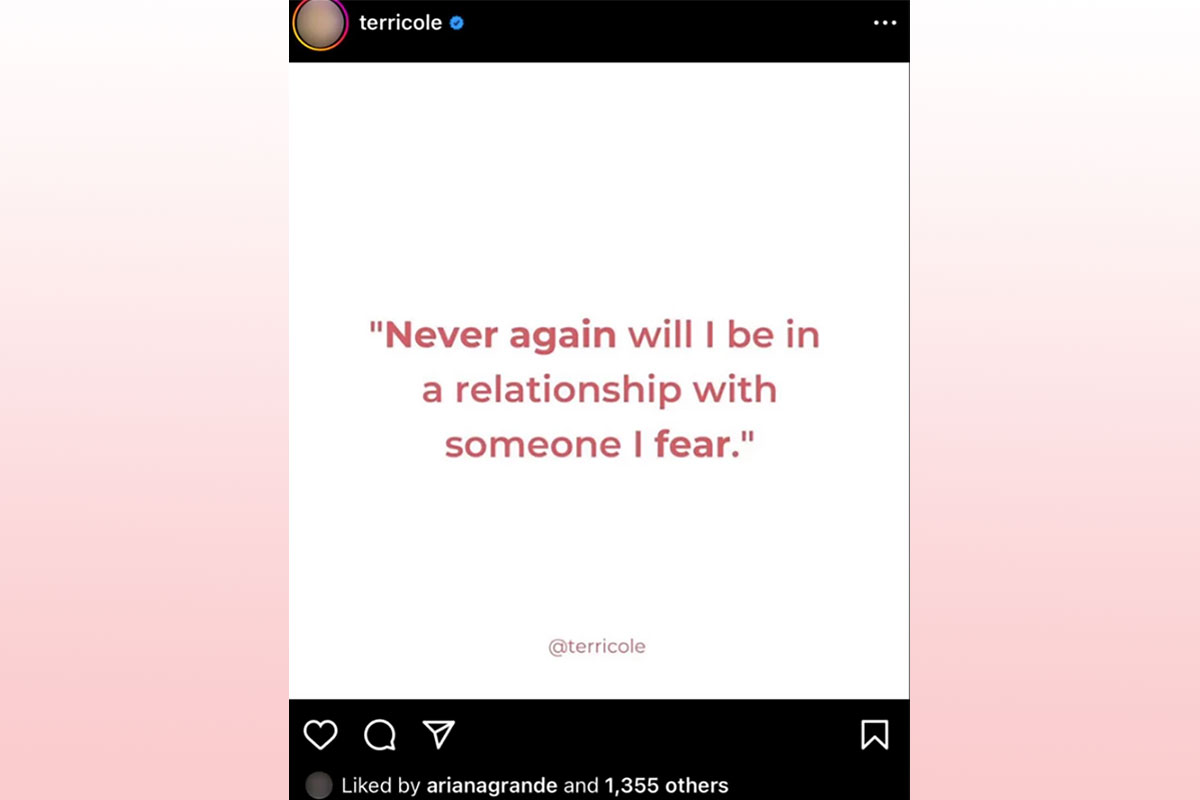 Grande also "liked" other posts about "Self-abandonment in service of your relationship," 'people and situations that threaten your peace of mind self-respect and communication as a 'love language,'" and one from May that read:
"Imagine how different the world would be if little girls were taught to set boundaries as often as they were taught to be polite."
Inneresting. We're glad Ariana is being empowered by these posts, but do they give a clue as to what some of the "issues" were that the couple faced prior to deciding to pull the plug on love?
Earlier this week, a source told TMZ the estranged spouses' relationship began to unravel after COVID restrictions started lifting. As you may recall, the two first started dating in early 2020 around the time of the pandemic. So, Mr. Gomez was lucky enough to have the Thank U, Next singer all to himself as the world was pretty much shut down. However, when things started to get back to normal, he apparently was "taken aback" by just how famous the pop sensation really is. From busy schedules, to nonstop paparazzi attention, ongoing business deals, and having to "go around town with security," Gomez reportedly started to become frustrated.
Huh. Now Ariana's "likes" on those posts are making more sense.
However, while Dalton may be "devastated" about their breakup, the two don't seem to be going out on a sour note. An insider told Page Six Monday:
"They came to the decision together. They were having problems before January, but they want to remain best friends. … They've been really good friends throughout the entire process, and their friends and families have been trying to protect them."
It looks like neither of them are having a hard time moving on, anyways! Thoughts, Perezcious readers? Let us know in the comments down below!
Source: Read Full Article