'Nearly impossible for an independent': Holmes a Court blasts multimillion dollar 'head start' enshrined in state rules
Save articles for later
Add articles to your saved list and come back to them any time.
Political funding group Climate 200 claims Victoria's Labor and Liberal parties benefitted from $212 million in taxpayer-funded support in the four years leading up to the 2022 election, leading to calls to end their systemic advantage over independent candidates.
The group's submission to an inquiry on Victoria's last election also recommends limiting public funding for political parties contesting Victorian elections, and allowing independent candidates to fundraise above current caps.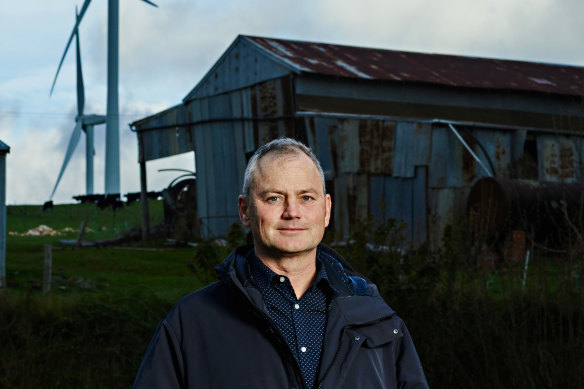 Climate 200 founder Simon Holmes a Court said the Victorian donation laws provide a "systemic advantage" to Labor and the Coalition.Credit: Kristoffer Paulsen
The figures prompted Climate 200 founder Simon Holmes a Court to campaign for a shake-up of the state's election donation laws. He wants to stop major political parties receiving public funding for first-preference votes in the upper house, and a limit on how much MPs can spend from their taxpayer-funded communication budget in the lead up to the election.
Holmes a Court told The Age that Victoria's new campaign rules – which limit donations from a single donor to a single recipient to $4320 over four years – were designed to help level the playing field but instead "enshrined the major parties and keeps other entities out".
While so-called teal independents won seats in Melbourne, Sydney and Perth at the 2022 federal election, the number of independents in Victoria dropped at the November state election, and none of the Climate-200 backed candidates won in Kew, Mornington, Hawthorn and Caulfield.
"Election finance laws should ensure fairness, increase transparency, and promote participation in the electoral process. Participation includes the ability of candidates standing for election to compete on a level playing field, regardless of their political affiliation or, indeed, independence from political affiliation," Holmes a Court wrote in Climate 200's submission.
The November state election was the first time Victoria's new campaign rules – spruiked by the Andrews government as the "strictest and most transparent political donation laws in Australia" – were tested with donations capped at $4320. But under Victoria's electoral laws, a registered political party can appoint a "nominated entity" that can receive uncapped donations.
Under Climate 200's proposals, the carve-out would be axed and donations to nominated entities – Labor Services and Holdings, the Liberals' Cormack Foundation and the Nationals' Pilliwinks Pty Ltd – would be subject to the same donation cap.
While independents are reliant on donations, the Climate 200 analysis found the major parties have little need for donations, which made up less than 5 per cent of income over the 2019, 2020, 2021 and 2022 financial years for Labor and the Coalition.
University of Queensland law professor Graeme Orr said this highlighted the "downside of a low donation cap", and reliance on a public-funding formula that can benefit incumbents.
"What we want in Australia is a fair system for independents and candidates, but you have to have a balance," he said.
Instead, Labor's campaign reforms boosted the public funding given to candidates who receive at least 4 per cent of primary votes – it's now $6.49 per first-preference vote in the lower house and $3.24 per first-preference vote in the upper house. Climate 200 said the reform "skews significantly in the favour of major parties".
As an example, Climate 200 said a party that spends just $10,000 campaigning in an unwinnable seat may still receive 35 per cent of the lower house votes cast in that electorate – approximately 14,525 primary votes. In that scenario, the political party would receive more than $90,000 in public funding from its Legislative Assembly primary votes, allowing parties to profit from non-target electorates.
But if an independent candidate spends $300,000 on a strong campaign in one seat and wins 35 per cent of the vote, they'll receive $94,267 in public funding and have lost $205,733, which can only be offset with donations capped at $4320 .
Climate 200 argues the major party campaigns spend about 80 per cent of their campaign funds on 20 per cent of target electorates, giving them hundreds of thousands of dollars in public money to campaign in key seats.
To fix this, Climate 200 is proposing amendments to limit per-vote public funding to the actual amount spent in a seat, in effect removing the ability for parties to profit from campaigns in non-target electorates.
"The head start and campaign-funding carve-outs enjoyed by the major parties make it relatively straightforward for them to finance a campaign to defend a seat. Meanwhile, the current rules make it nearly impossible for an independent challenger to mount a competitive campaign," Holmes a Court and the advocacy group's executive director, Byron Fay, write in their submission.
Climate 200 argues that public funding contributed more than $212 million to the major parties over the last election cycle, which also includes $14.4 million in administrative funding provided to parties and elected independents to cover utilities, IT equipment and administrative staff to manage funding and disclosure obligations.
This is in addition to the taxpayer-funded wages bill for MPs, which equates to nearly $19 million per year for Labor MPs, and $10.3 million for Coalition MPs — adding up to $120.7 million over the election cycle.
In the past four years, the major parties also benefitted from more than $46 million for electorate communications – $30.5 million to Labor members and $15.9 million to Coalition members. While the taxpayer-funded budget cannot be used on campaigning, Climate 200 argues that MPs can use the allowance for mail-outs and signage "all of which raise the profile of the elected official".
The submission, seen by The Age, also recommends providing independents with electronic access to the electoral roll and allowing donors to make tax-deductible donations to independents year round, not in the final two weeks of a campaign.
Director of RedBridge Group political consultancy Kos Samaras – a former assistant secretary of the Victorian ALP – told The Age that while Climate 200 had a "fairly solid" case for some reform, he anticipated pushback from the major parties.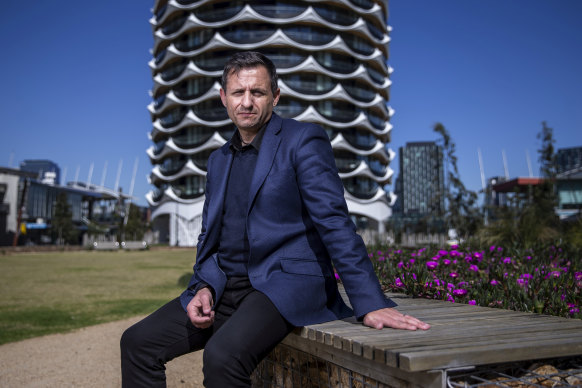 RedBridge director and former ALP assistant state secretary Kos Samaras.Credit: Wayne Taylor
"The current system was designed to limit the ability of companies to buy elections and those reforms are having a positive impact, but perhaps they didn't consider strong grassroots independent candidates emerging and the impact it could have on them," he said.
Samaras anticipated there would be "little appetite" from the major parties to limit communication budgets or cap spending in certain seats. But he said the committee would be wise to consider allowing community-backed independents to register a new entity to help manage the administrative costs of a campaign.
In May, Government Services Minister Danny Pearson announced the appointment of the independent Electoral Review Expert Panel to review its recent reforms in consultation with a parliamentary committee.
In response to questions on Tuesday, a government spokesperson said the panel would consider options to make improvements.
"We've made Victoria's donation laws the toughest in Australia – our reforms have drastically reduced the size of donations and ensure Victorians know who makes and receives them in real time," the spokesperson said.
The Electoral Review Expert Panel report is due by November 24.
Get the day's breaking news, entertainment ideas and a long read to enjoy. Sign up to receive our Evening Edition newsletter here.
Most Viewed in National
From our partners
Source: Read Full Article