Climate Activists Detained After Gluing Hands, Smearing Paint on Monet Piece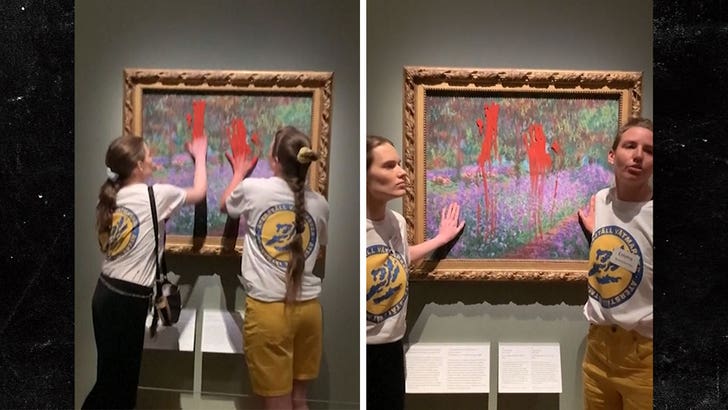 Two climate activists were detained in a Swedish museum … after taking a bunch of red paint to a world-famous Monet painting as part of their protest.
The latest art-related demonstration went down at Sweden's National Museum Wednesday in Stockholm, when 2 members of the Restore Wetlands activist group wiped bright-red paint across "The Artist's Garden at Giverny."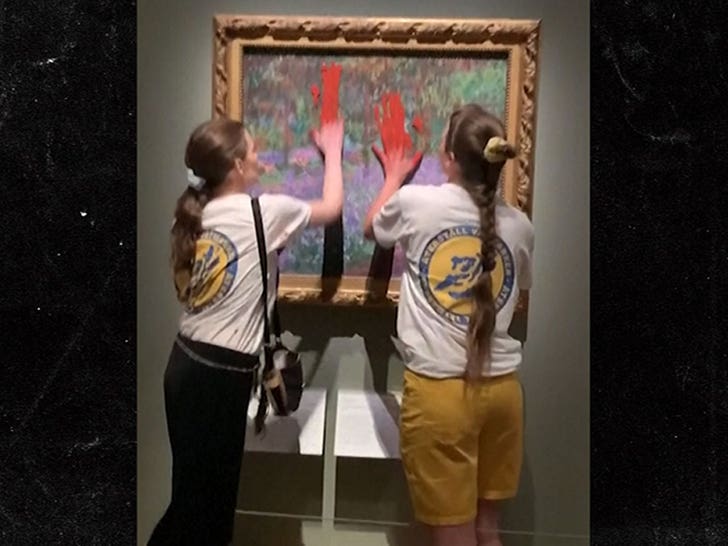 The two also glued their hands to the work of art — although a piece of glass protected it from actually getting damaged.
The 2 women, speaking in Swedish, shouted about human health being at stake while asking for peat mining to be banned and to restore the Swedish wetlands … after some time, security came in to surround the activists.
They both were reportedly detained after the stunt, although it's unclear if anything further happened to them.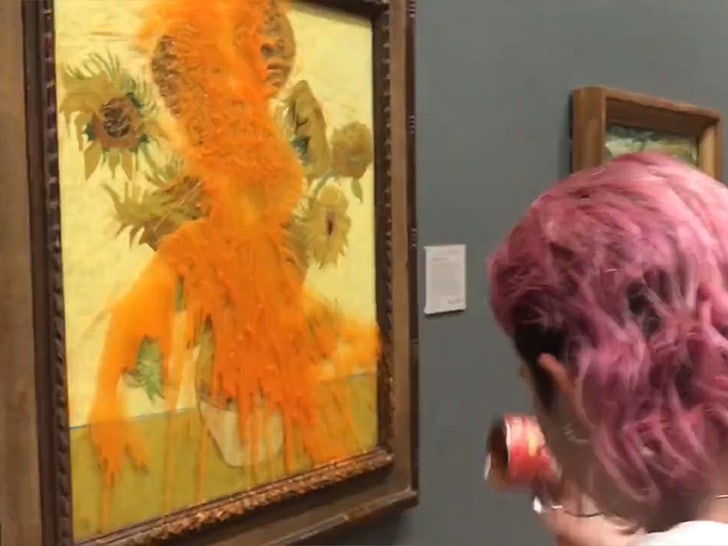 This is just the latest activist group to target a piece of art — we've seen Van Gogh's "Sunflowers" doused in tomato soup, cake smeared over the Mona Lisa, and another Monet painting get covered with mashed potatoes.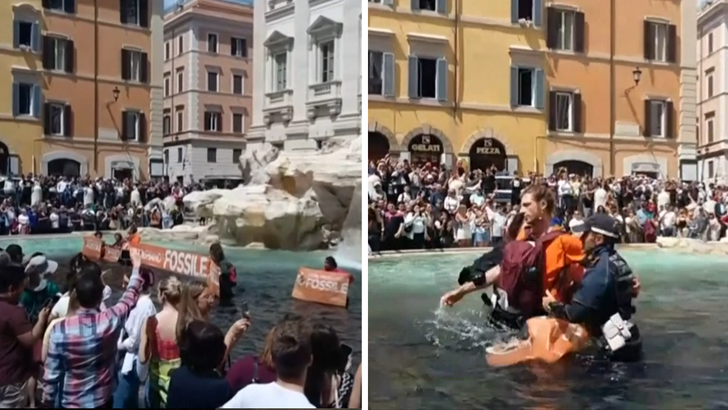 Rome's Trevi Fountain was also recently dyed black by climate activists … garnering a massive crowd, as well as a few officers to drag them out of the water.
Source: Read Full Article