Couple sues Hawaii tour company for allegedly leaving them stranded in the ocean
video
FOX Business Flash top headlines for March 6
Check out what's clicking on FoxBusiness.com
A California couple is suing a Hawaii tour company to the tune of $5 million after allegedly leaving them stranded in the ocean. 
Alexander Burckle and Elizabeth Webster claim they suffered "severe emotional distress" after being abandoned by a snorkel charter, operated by Sail Maui, while on their honeymoon in September 2021, according to court documents obtained by FOX Business. 
Representatives for Sail Maui have not immediately responded to FOX Business' request for comment. 
The couple, who are both described as experienced snorkelers, had booked the "Lanai Coast" snorkel tour with 42 other passengers. The tour was scheduled to depart from Lahaina Harbor in Maui at 10 a.m. and return to Lahaina Harbor at 3 p.m.  
UNITED AIRLINES PASSENGER SAYS PEOPLE WERE 'PRAYING' ON FLIGHT THAT PLUNGED TO WITHIN 800 FEET OF PACIFIC
The passengers jumped into the ocean just before 11 a.m. and were told they would be in the first snorkel location for about an hour before the "vessel would embark for the second (unspecified) snorkel location of the day," according to the lawsuit.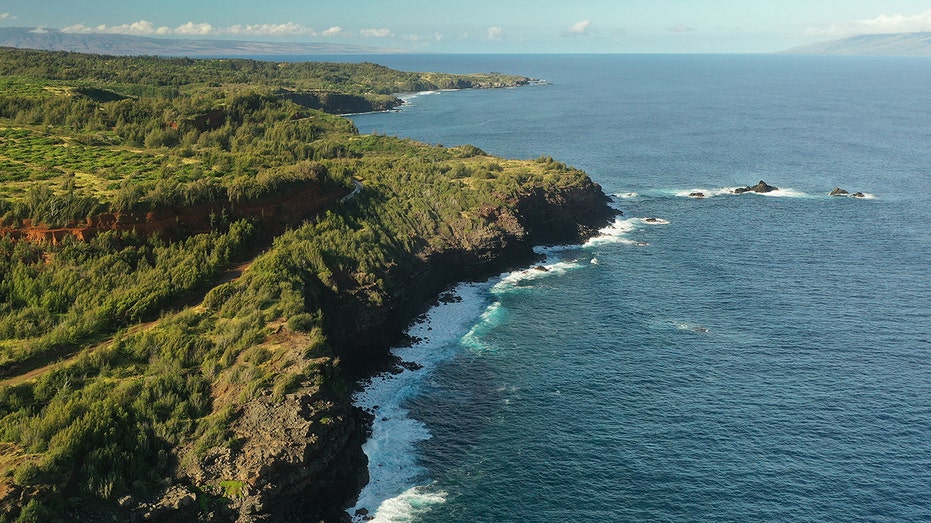 An aerial view of the Maui coastline ahead of the third round of the Sentry Tournament Of Champions at the Kapalua Plantation Course on Jan. 9, 2021 in Kapalua, Hawaii. ( Cliff Hawkins/Getty Images / Getty Images)

The couple alleged that the captain or crew did not mention snorkeling boundaries, how to get back on the vessel and the specific time to return to the vessel.  

Sail Maui's website states that the tour has "no set destination" but that its "experienced crew can select the best locations based on conditions" and that they will "visit multiple snorkel sites when time and weather allow." 

VIDEO OF TERRIFYING HAWAII TURBULENCE FLIGHT SURFACES AFTER MULTIPLE INJURIES

According to the lawsuit, the couple estimated that they were in the water for roughly an hour when conditions became "more turbulent with prevailing 2-4 foot waves." 

The couple started to swim aggressively towards the boat but did not make any progress towards the vessel. After another 15 minutes of swimming, the vessel was "clearly" farther away than the last time they had checked, the suit stated.

At this point, the couple "feared that they would not be able to return to the vessel under their own power" and recalled "signaling distress and calling for help in the direction of the vessel," the suit continued.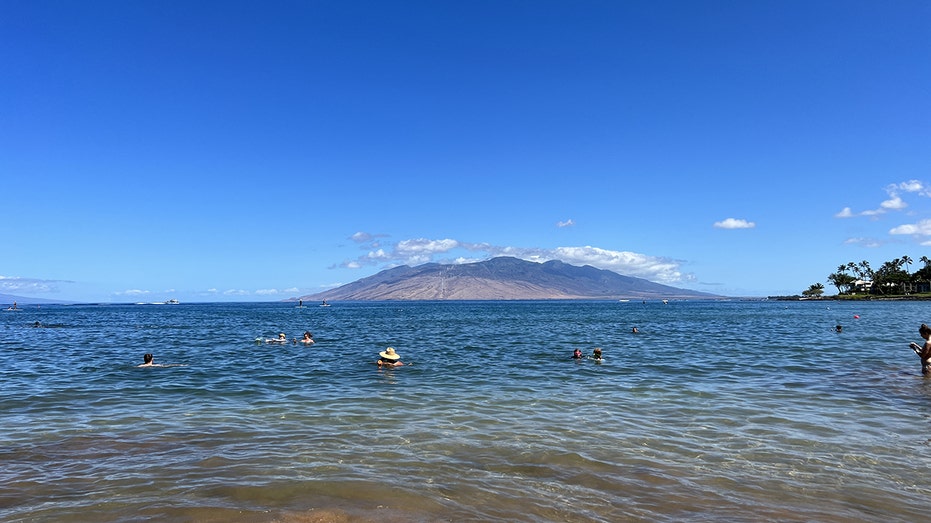 Water is visible at Wailea Beach on the island of Maui, Kihei, Hawaii, July 28, 2022. Photo courtesy Sftm. (Gado/Getty Images / Getty Images)

After multiple head counts, the boat took off around 12:30 p.m for its second location, according to the suit.

The couple continued to chase the boat and found themselves into deeper water, roughly 60 to 80 feet. The couple also recalled that "ocean conditions had increased" and that they could only see Maui and Lanai at the crest of each wave. They didn't see any boats in any direction, and they were roughly a half a mile from shore, according to court documents. 

HAWAIIAN AIRLINES ENCOUNTERS 'SEVERE' TURBULENCE, AT LEAST 11 PEOPLE SERIOUSLY INJURED ON FLIGHT

"Plaintiffs were beginning to panic and were struggling to swim in the ocean conditions," the suit said. "They feared that drowning was imminent." 

They "decided that their only option for survival at that point was to return to shore," the documents said.

However, they "were extremely fearful and nervous about the decision because they were told in the safety briefing explicitly not to swim to Lanai and that shallow reefs were in the area." 

GET FOX BUSINESS ON THE GO BY CLICKING HERE

The couple reached the shore of Old Club Lanai by 1 p.m. and "were fatigued and dehydrated," the suit stated. 

They wrote "HELP" and "SOS" in the sand but no boats were visible from shore. After ten minutes on the beach, a truck drove by and found the couple, the documents stated. 

Source: Read Full Article