Tyre Nichols Punched, Kicked in Face, Pepper Sprayed in Police Body Cam Footage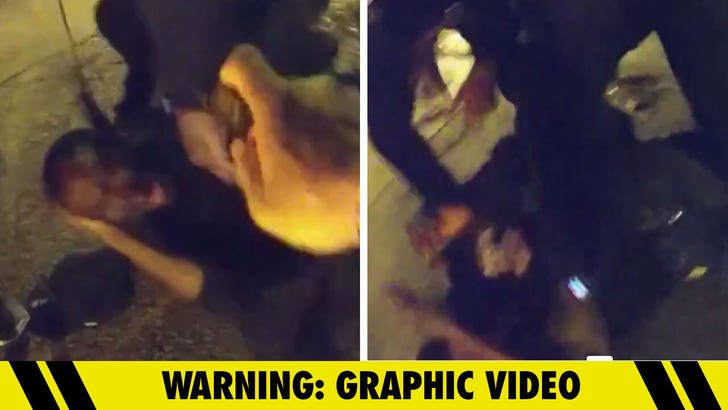 Memphis police just released the graphic body cam footage from Tyre Nichols' brutal arrest — and the video is every bit as disturbing as Tyre's family and law enforcement have described it.
In the clips, pulled from both body cam and overhead cameras, you see officers swarm Tyre — demanding he get down and give up his hands. Although he's laying on his side with an officer on top of him, he's hesitant to lie flat on his stomach.
One officer threatens to deploy his Taser, and after about a minute-long struggle … Tyre gets up to start running, and one of the cops fires his Taser, but he gets away.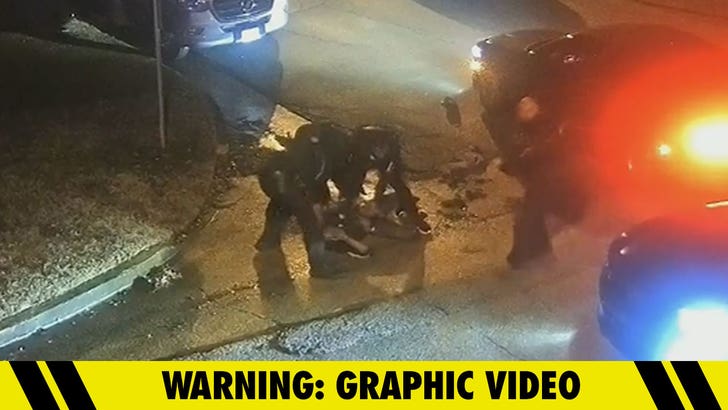 About 7 minutes later, they catch up to Tyre in a residential neighborhood, and this is when it gets brutal. While he's pinned to the ground, Tyre repeatedly yells, "Mom!!!"
One officer kicks him twice, and then another strikes him with a baton twice … then they pull him up on his feet.
While 2 officers are holding him with his hands behind his back … another punches Tyre 5 times with a closed fist before he drops down to his knees again.
Eventually, officers get Tyre handcuffed and put him up against a police cruiser, he writhes in pain for nearly 20 minutes before going limp.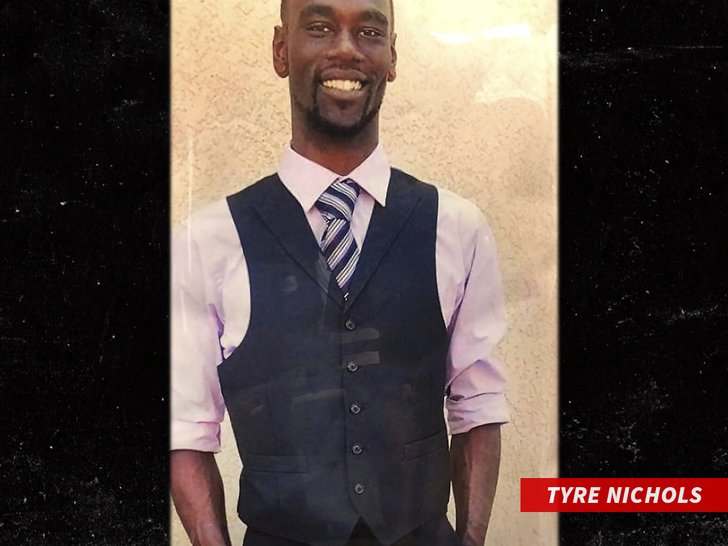 As you know, the 5 Memphis PD officers stopped Tyre on Jan. 7 on suspicion of reckless driving … but from the start, the cops were hyper-aggressive. Even the video does not make it clear why things got violent that quickly.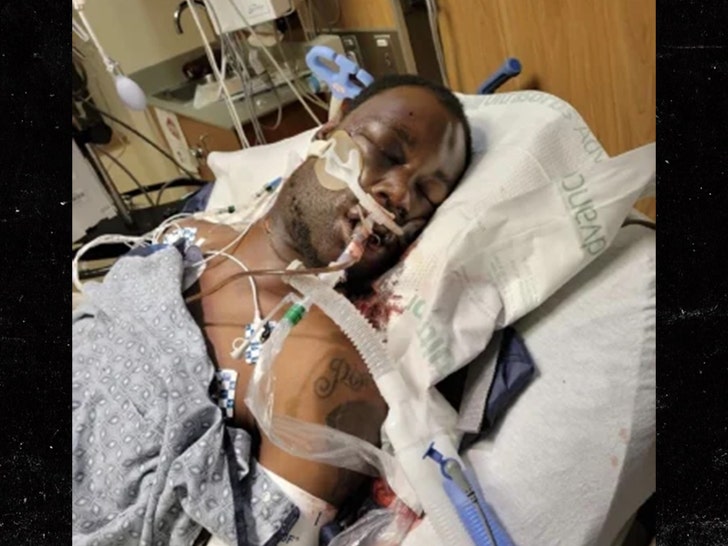 After the vicious beating … Tyre was rushed to St. Francis Hospital because he was complaining he was short of breath. He was admitted in critical condition, and died in the hospital on January 10.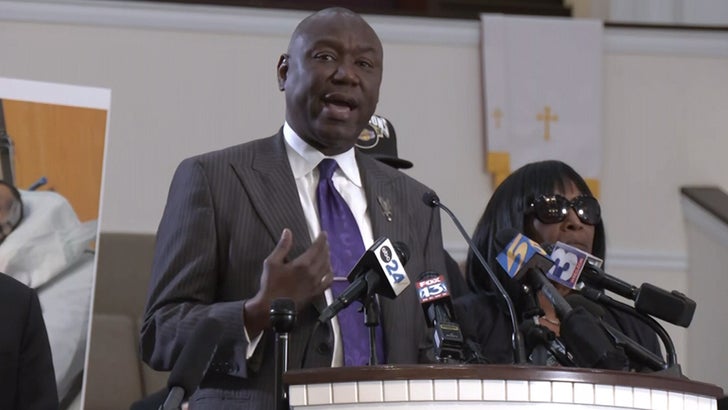 Civil rights attorney Ben Crump, who's representing Tyre's family, reviewed the body cam footage with the family days before it was released, and likened the horrific scene to the beating of Rodney King in 1991.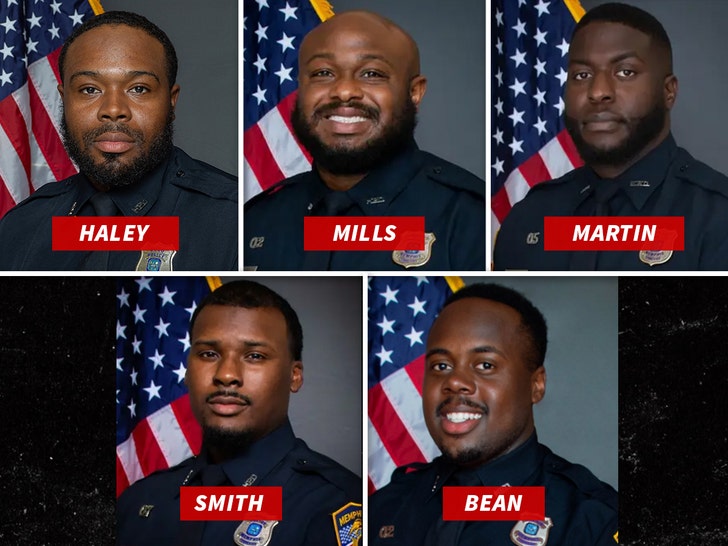 The 5 Memphis police officers involved in the traffic stop — Tadarrius Bean, Demetrius Haley, Emmit Martin III, Desmond Mills Jr., and Justin Smith — have been fired and charged with second-degree murder.
They also face additional charges of official misconduct, official oppression and aggravated kidnapping. Four of the 5 have posted bail and were released as of Friday morning.
Tyre's cause of death has not been released and the incident is being investigated by the Tennessee Bureau of Investigation and the U.S. Department of Justice.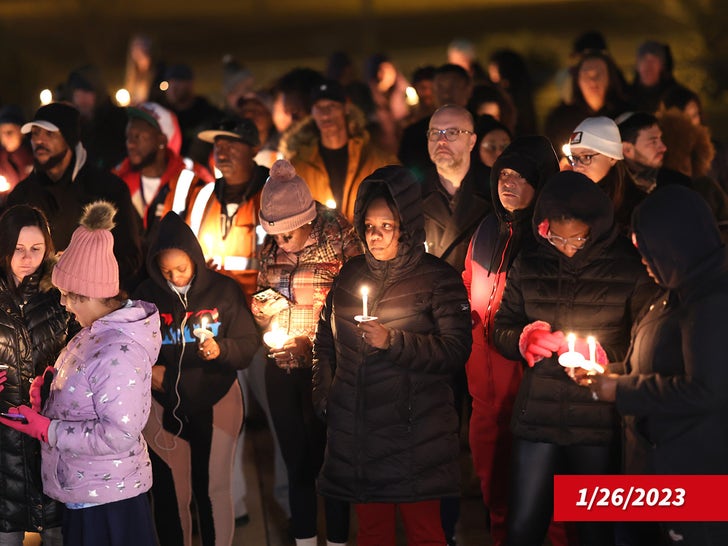 Protests have been expected following this release of the footage … with Memphis Police, Tyre's family, and even President Biden urging for any demonstrations to remain peaceful.
Source: Read Full Article