Qantas Airways Boeing plane issues mayday call after engine fails with a 'bang,' lands safely
video
Qantas Airways plane lands safely in Sydney after mayday call
A Qantas Airways Boeing 737 plane landed in Sydney after an engine failed and the plane issued a mayday call Wednesday.
A Qantas Airways plane has managed to land safely in Australia on a single engine Wednesday after it issued a mayday call while flying over the Pacific Ocean. 
Qantas Flight 144, a Boeing 737-838 carrying 145 passengers, "experienced an issue" with one of its two engines when it was an hour away from Sydney, the airline said in a statement to The Associated Press. The plane had departed from Auckland, New Zealand. 
"Thank God we are here. We thank the captain profusely for his professionalism. Thank the Lord," a passenger told reporters that had gathered at Sydney Airport following the plane's arrival. 
One passenger reported hearing a "bang" mid-air before the plane landed. 
FAA INVESTIGATING RUNWAY INCURSION THAT LED TO NEAR-MISS BETWEEN AIRLINES IN NEW YORK 
A Qantas jet is parked on the tarmac next to firetrucks at Sydney International Airport after making an emergency landing in Sydney, on Wednesday, Jan. 18. (Jeremy Ng/AAP Image via AP / AP Images)

"We didn't realize it was actually the whole engine had gone, we just heard a bang and that was it," she said. 

Qantas said the pilot shut down the troubled engine, but did not specify the problem. 
Ticker
Security
Last
Change
Change %
QABSY
QANTAS AIRWAYS
23.01
+0.03
+0.13%
The mayday call that came from the plane, which is issued when a flight is in grave and imminent danger and needs immediate assistance, was downgraded to a PAN-PAN — possible assistance needed – before the flight landed, the Associated Press reported. 

NEPAL PLANE CRASH: SEARCHERS RECOVER BLACK BOXES AFTER PLANE MYSTERIOUSLY PLUMMETS INTO GORGE 
WATCH: QANTAS AIRWAYS PASSENGERS REACT TO ENGINE FAILURE: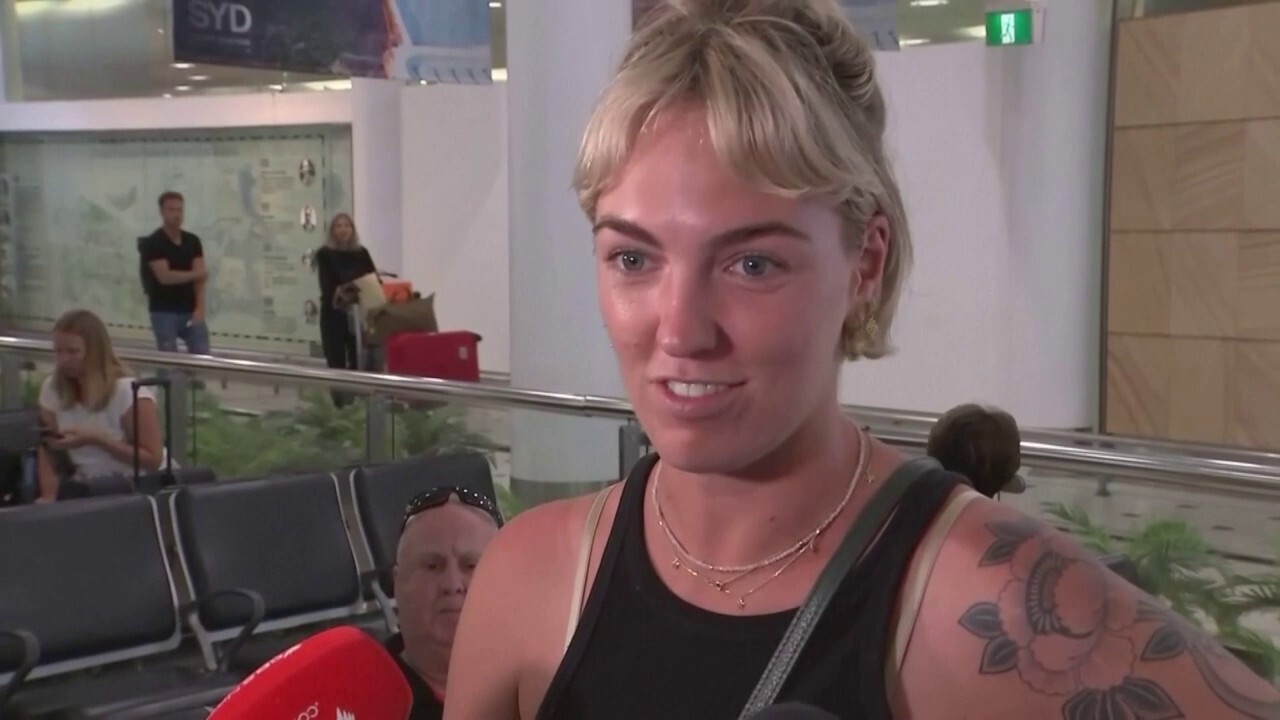 video
Qantas Airways passengers react to plane landing in Sydney after engine failure, mayday call
Qantas Flight 144 managed to land safely Wednesday in Sydney, Australia after one of its engines malfunctioned. (Credit: AuBC)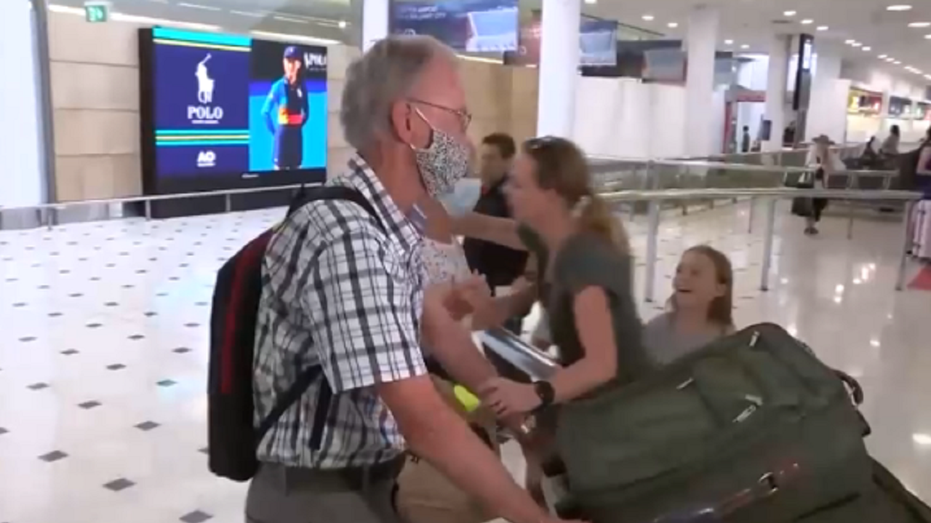 Passengers embrace their loved ones after getting off Qantas Flight 144 following its arrival in Sydney, Australia. (APTN/AuBC / AP Images)

"While inflight engine shutdowns are rare, and would naturally be concerning for passengers, our pilots are trained to manage them safely and aircraft are designed to fly for an extended period on one engine," Qantas said. 

Other passengers described their experience of the engine malfunction as a "slight shudder" and "bumpy-like turbulence."  

CLICK HERE TO READ MORE ON FOX BUSINESS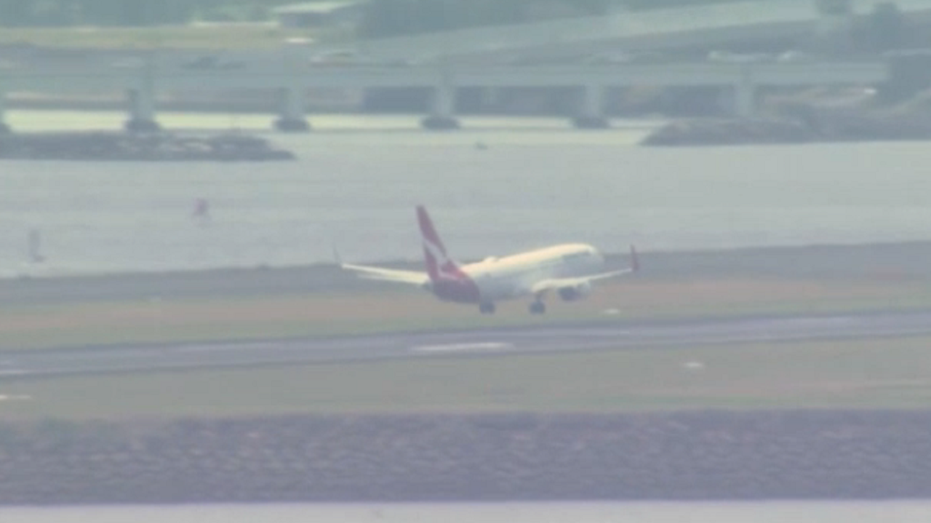 Qantas Flight 144 is seen landing in Sydney, Australia on Wednesday, Jan. 18 following the engine malfunction. (Reuters / Reuters Photos)

Sydney Airport said emergency crews were put on standby as a precaution, including firefighters, ambulances and police. 

FOX Business has reached out to Qantas Airlines and Boeing for further comment. 

The Associated Press contributed to this report. 

Source: Read Full Article