Government firm on public drunkenness reforms despite police union outrage
The Victorian attorney-general has confirmed police will not be given supplementary powers after it was revealed the state's much-criticised public intoxication laws will be abolished and not replaced with new move-on powers.
The stance is in defiance of the powerful police union, which has been strongly advocating for the authority to move on drunk people after news of the reforms – which will come into force in November – broke.
Jaclyn Symes told reporters on Tuesday the government will continue to work with police and ambulance staff on the rollout of a health response to public drunkenness laws, but would not introduce new police powers – such as those in NSW – saying it undermines the purpose of decriminalisation.
"There'll be no coercive powers to replace the … arrest powers that will no longer be available for the single offence of being drunk in public," Symes said.
She said a health-led response would be more beneficial than extra police powers, especially for Aboriginal and Torres Strait Islander Victorians, who are over-represented in the state's prisons.
"We have learnt from other jurisdictions that have brought in back-up coercive powers that it undermines the whole purpose of decriminalisation," Symes said.
"People, particularly Aboriginal people, are still being arrested, put in cells and subjected to unnecessary trauma as opposed to an appropriate response with a health-led response."
Victoria and Queensland are the only Australian jurisdictions that consider public drunkenness an offence. Victoria will decriminalise it in November after a one-year delay.
Under the state's current legislation, if a person is intoxicated in public, police have the authority to arrest them and put them in custody until they sober up, or give them a fine, according to Victoria Legal Aid.
On Monday, Police Association secretary Wayne Gatt issued several missives against the government, saying that while the union is supportive of decriminalising public drunkenness, the government's approach is "negligent and reckless".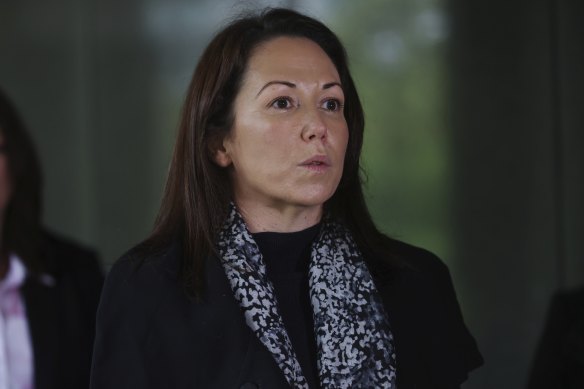 Victorian Attorney-General Jaclyn Symes.Credit:Paul Jeffers
"Decriminalising public drunkenness, of itself, is not a dangerous reform. What is dangerous, however, is to do so without maintaining the safety net that would provide police with a means to manage people in the community that do not consent to a health response or where a health response is simply not available," he said.
"No other state or territory that has decriminalised public drunkenness has taken such a cavalier approach with the safety of its community."
Reform of the public drunkenness law was a key recommendation of the 1991 Royal Commission into Aboriginal Deaths in Custody and, more recently, of the coronial inquest into the death of Yorta Yorta woman Tanya Day in December 2017. Day died aged 55 after being arrested and taken into custody for being drunk on a train.
Her daughter, Apryl Day, says her mother would still be alive if authorities had used a health-based response instead of placing her in prison.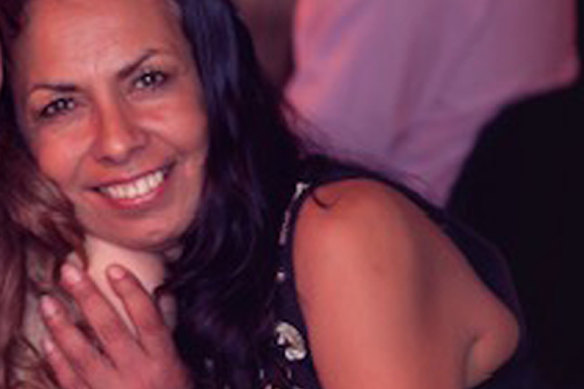 Tanya Day, Yorta Yorta mother and grandmother.
"We're very fortunate the government has heard our concerns and not given the police any more excessive powers than they already have," said Day, who has campaigned for reform.
The Dhadjowa Foundation, an organisation founded by Day, was established to provide support for Aboriginal and Torres Strait Islanders whose family members have died in custody.
"When I first found out about it, it was bittersweet. It was something we had been advocating for so long," she said.
"Our mum would have been here if the Victoria Police had treated our mum through a health response … this isn't just about Aboriginal and Torres Strait Islander community, it's about keeping all of us safe."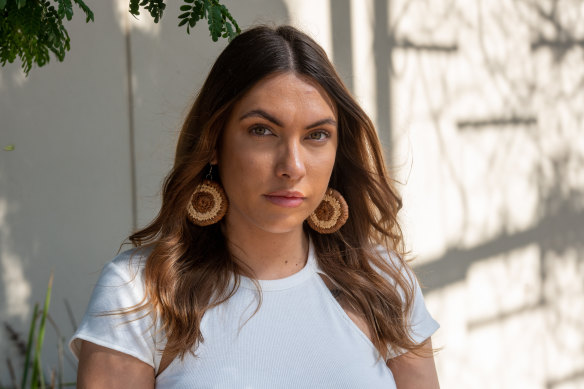 Apryl Day, Tanya's daughter.Credit:Rhett Hammerton
University of Melbourne associate professor Dr Chrystal McKinnon said the public drunkenness laws had contributed to many deaths in custody and the changes had been worked towards for a long time.
"This shows the power of grassroots campaigns when it's led by families of loved ones who've died in custody and the power of getting behind those campaigns which seek to deliver justice on the families' terms," she said.
Public drunkenness laws were repealed in NSW in 1979, but were effectively rolled into the state's move-on laws. NSW police can still detain a person if they are considered to be behaving in a disorderly fashion in a public place or need protection because they are intoxicated.
With Jack Latimore
The Morning Edition newsletter is our guide to the day's most important and interesting stories, analysis and insights. Sign up here.
Most Viewed in National
From our partners
Source: Read Full Article