Southwest Airlines passenger sues airline for failing to offer 'prompt refunds' after travel meltdown
video
Buttigieg: We will be holding Southwest Airlines accountable
Rep. Nancy Mace discusses the Southwest Airlines meltdown and how Pete Buttigieg responded to the matter on 'Maria Bartiromo's Wall Street.'
A Southwest Airlines passenger is suing the Texas-based airline for allegedly failing to reimburse travelers after last week's operational meltdown canceled thousands of flight nationwide. 
Eric Capdeville — whose flight was among those scrapped during the busy holiday week — is accusing the discount air carrier of violating its contract, and federal law, for "failure to provide prompt refunds for canceled flights" after the Christmas weekend winter storm impacted its operations, according to court documents.    
Between Dec. 23 and Dec. 28, the carrier canceled more than 14,500 flights, the suit stated. 
Southwest said Monday that it was operating on a "normal schedule." Data from flight tracking website FlightAware shows the airline canceled 53 of its flight (1%)  Tuesday. Another 14% were experiencing delays as of 2:45 p.m. Eastern.
Last week, Southwest offered ways passengers could submit receipts for travel expenses incurred in disrupted travel and to request a refund for canceled or significantly delayed flights. 
SOUTHWEST MELTDOWN: HOW TO GET REIMBURSED FOR HOTELS AND MEALS, FIND LOST LUGGAGE 
Canceled Southwest Airlines flights are seen in red on the flight schedules at the Southwest terminal at the Los Angeles International Airport, Dec. 27, 2022.  (AP Photo/Damian Dovarganes / AP Newsroom)

However, Capdeville, who was supposed to travel on Dec. 27 from New Orleans, Louisiana to Portland, Oregon with his daughter, claimed he wasn't rebooked on another flight or refunded, according to the suit, which also stated that his "reservations and stay in Portland would be lost without reimbursement." 

Instead, of getting refunded, Capdeville claimed he was only offered credit for travel on a future flight, according to court documents. 

"Southwest reiterates that 'in the event a flight is delayed, canceled, or diverted' by Southwest, the airline will provide one of two options to customers: (1) rebooking on the next available Southwest flight(s) with seats available to the customer's ticketed destination, or (2) a refund of the unused portion of your Southwest ticket,'" the suit stated. 

SOUTHWEST CANCELS 43 FLIGHTS FRIDAY, AFTER CEO PLEDGES FULL SCHEDULE, 'GREAT OPERATION'
Hundreds of Southwest Airlines checked bags are piled at baggage claim at Midway International Airport as Southwest continues to cancel thousands of flights across the country Wednesday, Dec. 28, 2022, in Chicago, Ill. (AP Photo/Erin Hooley / AP Newsroom)

According to the suit, Capdeville is now seeking damages for all Southwest passengers whose flights were canceled and were not booked on alternative flights, refunded for their fare or reimbursed for other travel expenses. 

Due to Southwest's flight cancelations, impacted passengers "cannot use their airline tickets through no fault of their own and they are not getting the benefit of their bargain with Defendant [Southwest]," the suit stated. 

Southwest declined to comment on pending litigation. 

However, the carrier said in a statement that "there are several high priority efforts underway to do right by our customers, including processing refunds from canceled flights, and reimbursing customers for expenses incurred as a result of the irregular operations."  

Federal regulators have vowed a rigorous review of what happened at Southwest, with all eyes on outdated crew-scheduling technology that left flight crews out of place after the storm hit, essentially shutting down almost all of the carrier's operations. 

Transportation Secretary Pete Buttigieg called on Southwest Airlines to fully compensate customers for travel and meal expenses.

Southwest's stock fell due to the flight turmoil. Shares dropped almost 7% over the past five trading days, and 18% over the past month.

Southwest Airlines
Ticker
Security
Last
Change
Change %
LUV
SOUTHWEST AIRLINES CO.
32.59
-1.09
-3.24%
The Associated Press contributed to this report. 

GET FOX BUSINESS ON THE GO BY CLICKING HERE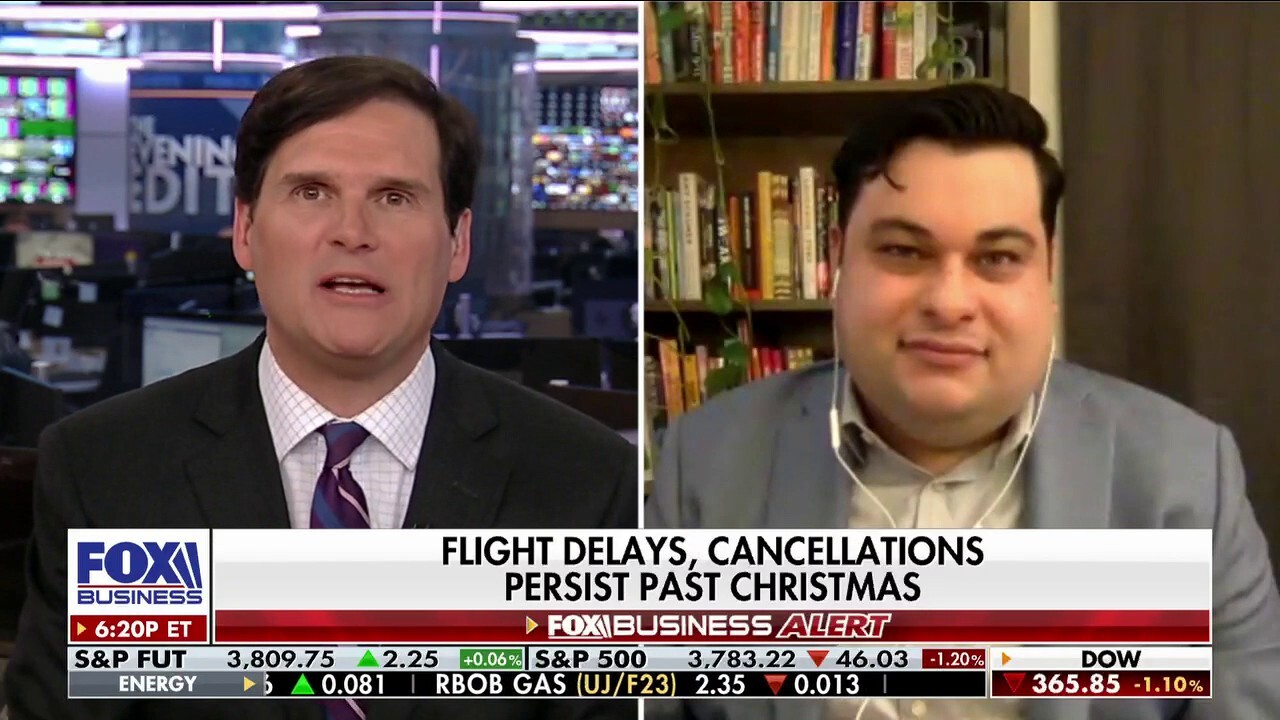 video
Jacob Passy on Southwest Airlines travel chaos: 'An issue some folks saw coming'
Wall Street Journal travel reporter Jacob Passy reacts to Southwest Airlines implementing cancellations and delays before and after Christmas on 'The Evening Edit.'

Source: Read Full Article