How to eat less meat to save money, your health, and the planet
How can you have your meat and eat it too? For meat lovers, there is a way of eating so you can still fit meat into your diet, while improving your health and the planet.
It's about flexing.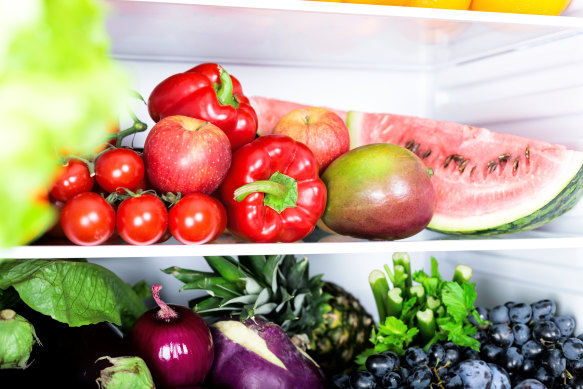 Going flexitarian can save your health and your budget.Credit:iStock
Don't worry, it doesn't involve performing gym moves during dinner. Flexitarian diets were named by a dietitian, Dawn Jackson Blatner, about 20 years ago to help people get the health benefits of a vegetarian diet but still enjoy animal products in moderation.
Recent research published in Science Direct shows about 20 per cent of Australian adults have already decided to reduce their meat consumption and describe their dietary preferences as flexitarian or semi-vegetarian.
There is now even more incentive to do so, as new research has shown reducing meat intake makes for a cheaper grocery basket if done well, even with current rising grocery prices.
Professor Karen Charlton, a dietitian from the University of Wollongong, has found through her research conducted in May this year based on a family of four that the average saving of a healthier, flexitarian style diet was $70 per week, compared with the current average Australian household diet.
The study was based on the diet launched by the Lancet EAT Commission in 2019 in response to the climate crisis. The Lancet report recommends The Planetary Health Diet, a flexitarian style diet that limits red meat consumption to about 90g a week, about the size of the palm of your hand.
Meat lovers may be horrified at this amount, and meat does provide protein and other nutrients, such as iron and vitamin B12, that are more difficult to get from a vegan diet.
However, the flexitarian diet means you can replace some of your meat intake with alternate and often cheaper sources of nutrients through foods such as beans, lentils, tofu and nuts. Other meats you can have include farmed seafood as the primary source, along with moderate amounts of dairy, poultry and eggs.
Charlton says, "To feed a growing population and preserve fragile ecosystems, we need to be eating
smarter." The smarter part includes knowing how to turn those alternate sources of nutrition that
you get from meat, into just as satisfying meals.
Bella Hill, 25, from Sydney does just this. Hill used to eat meat at least twice a day. Four years ago, she switched to a flexitarian diet because she got sick of the taste of meat.
"It brings more diversity to my meals. I like finding something like silken tofu and making a 'scrambled egg' breakfast with it," she says.
"If you purchase fresh produce that is seasonal or on special, it really helps to minimise the grocery bill. When I see eggplants on special for example, I'll buy it and see what I can make with it that's healthy and delicious. I find it really fun."
Charlton says eating smaller portions is recommended for everyone, "not just for the pocket but for
obesity prevention."
You can purchase good quality cuts and turn that piece of meat into two meals rather than one. As Dr Elena George, dietitian and researcher at Deakin University explains, a 200-250g portion of porterhouse steak can cost about $9 per serve. "Try halving this to 100g and bulk up the meal with vegetables and healthy carbohydrates," she says.
A great way to start is by replacing meat with legumes in dishes such as bolognese, Dr George recommends.
"Legumes are so cheap, nutritious, and underrated. Using 500g of lean mince, I bulk this up with red lentils, grating in carrot, zucchini and mushrooms. You get twice the bolognese to freeze with less saturated fat, lower calories and it's delicious," she says.
"Frozen fruits and veggies are snap frozen shortly after they're picked, locking in their nutrition. Frozen chopped spinach at $1 per box makes for a quick and nutritious meal, thrown into scrambled eggs with cheese and tomato."
While vegans advocate for a meat-free diet for environmental reasons, it turns out there may be a place for some meat, as an entirely vegan world may not be necessary to achieve environmental targets.
Dr Michalis Hadjikakou, lecturer in Environmental Science at Deakin University says: "Small amounts of livestock may also create some efficiencies in the food system."
Recent studies in the Netherlands by Hannah van Zanten, Associate Professor at Farming Systems Ecology, show there is a valuable role for livestock. They can feed on food scraps from the food industry and graze on grasslands that are unsuitable for arable farming. Dr Hadjikakou, lecturer in agrees with these findings. However, taking all of this into account, he says it will still take a major reduction in current meat intake especially in developed countries, for the reduced environmental impact to be realised.
"This is because significant resources are required to grow feed crops to sustain current livestock populations."
Hill, says these days she can go for a full day without meat and says, "My energy levels are better, I don't have those slumps like I used to and I don't feel bloated like I used to."
Meat Free Week runs from September 25 to October 1 and supports Bowel Cancer Australia's bowel cancer prevention programs.
Most Viewed in Lifestyle
From our partners
Source: Read Full Article