Grain Design Calls Upon Cork for the "Clover" Table Collection
Founded on Bainbridge Island, Washington (a small city connected to Seattle by ferry) in 2008, Grain Design is a three-person design studio that crafts beautiful, hand-made chairs, tables and other home goods. Environmental responsibility has always been a large part of their design ethos — they recently became a certified B Corp — and one of their signature materials is cork, which was used on their brand-new "Clover" table collection.
Co-founder Chelsea Minola stated that "[bringing] the garden into the home" was the inspiration for the collection, hence each table's unique clover shape. Two different tones of cork are used across the collection. The lighter tone is the standard cork that's used by Grain as well as other outfits like Craighill and Galula, but the darker, chocolate brown cork is unique. To create it, Grain Design toasts cosmically imperfect but materially sound B-grade cork until it darkens, hiding all its imperfections. Soft to the touch, the tables offer a look that's both architectural and organic, and come in three different shades: a combo of light and dark, an all-dark and an all-light. Various heights and sizes are available as well.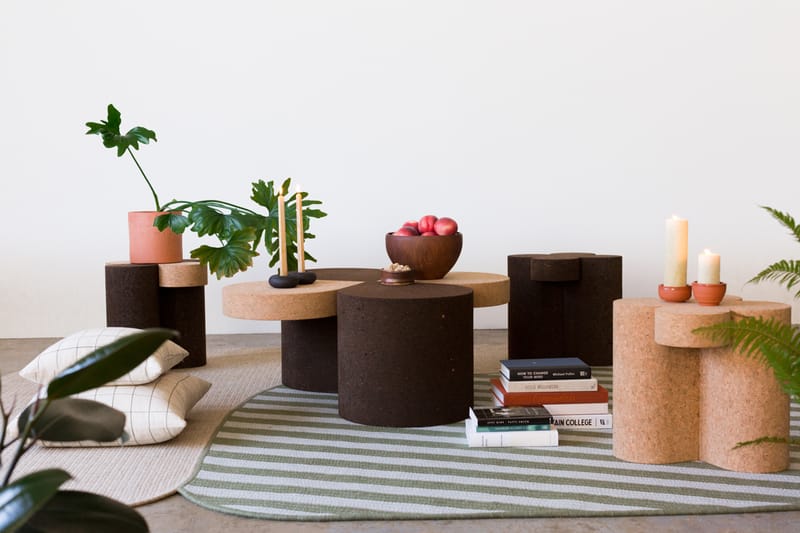 Grain Design
Expect Grain Design's "Clover" collection to touch down at independent design store Colony on September 22. Prices for each piece have yet to be revealed, but you can check out the rest of Grain's work on their website.
For more from the world of design, be sure to have a gander at HYPEBEAST's guide to Paris Design Week 2022.
Source: Read Full Article