New Doc Claims Prince William Jumped in a Car to "Confront" Prince Harry After He "Slammed" a Phone Down
Yet another documentary is dusting off the ongoing tension between Prince William and Prince Harry. According to The Sun, the dramatically-titled and "well-sourced" French documentary Red Line: William and Harry, the Enemy Brothers (uh, what is chill?) explores the feud between Wills and Harry—and dives into a particularly explosive argument they apparently had over the unverified bullying allegations against Meghan (which she has firmly denied).
Per royal author Pierrick Geais,"William, who already didn't like his sister-in-law very much, became furious. He called Harry directly, and Harry slammed the phone down. Harry didn't want to know anything, and so William jumped in a car towards Kensington Palace, where he was going to confront Prince Harry."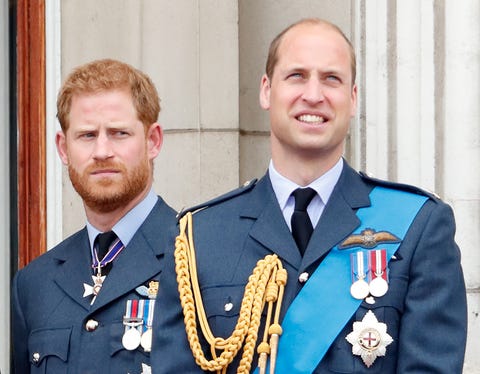 Previous reports claim William wasn't particularly down with the Sussexes' relationship from the beginning. In fact, Robert Lacey reported in his book Battle of Brothers that William questioned Harry's relationship with Meghan and couched his rude comments with "concern."
I mean, can you blame him?!
Source: Read Full Article