Was Brooklyn Beckhams Superdry brand contract canceled because he eats meat?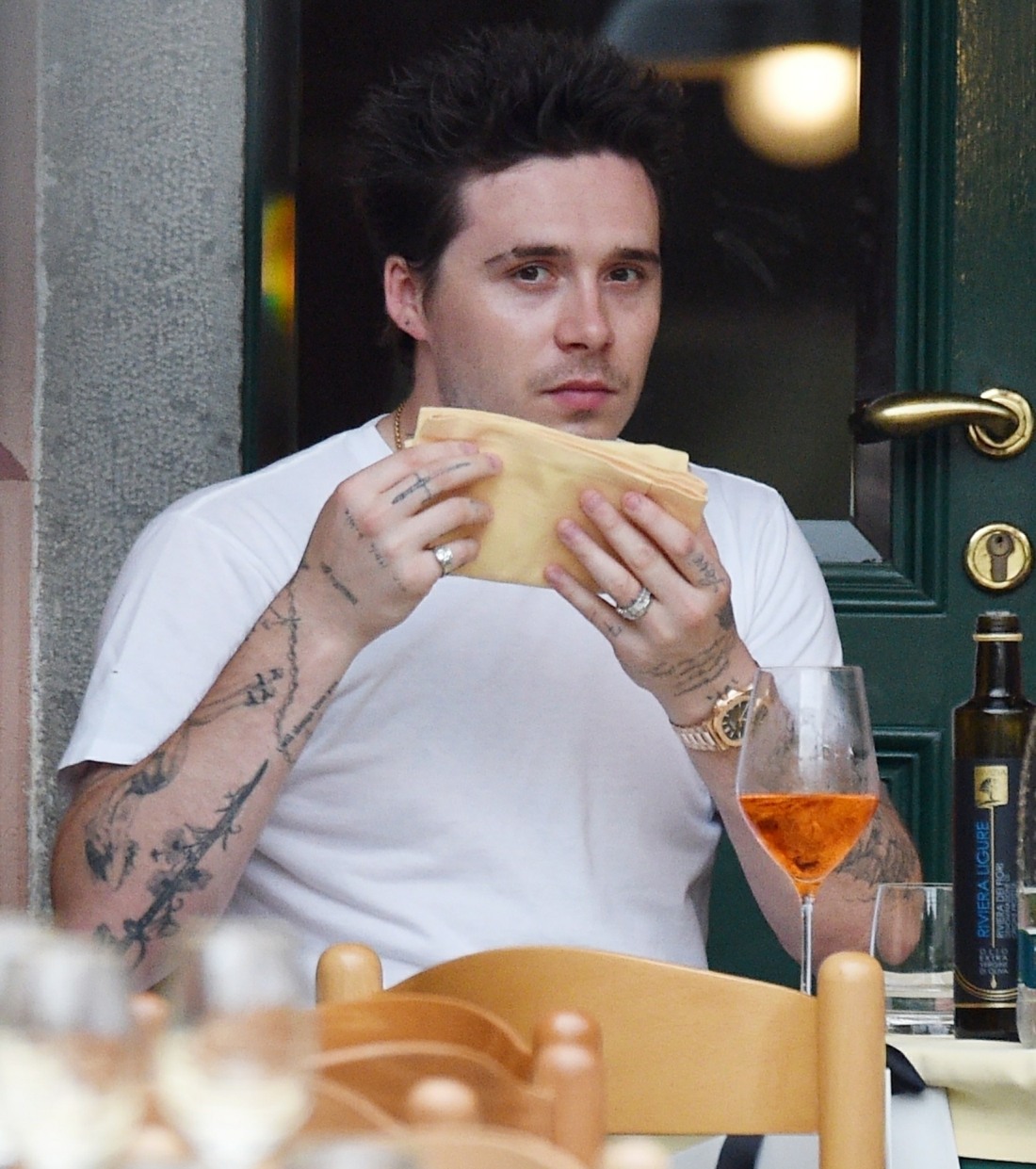 Brooklyn Beckham has gotten so much from nepotism. I mean, maybe he's a nice guy with a good personality, but his array of careers and his "modeling" would never have been possible without his name and his parents. Brooklyn's current career is some kind of social media chef thing, but as always, he has other incomes. Last year, he got a £1 million contract with Superdry, sort of a brand ambassadorship where Brooklyn was supposed to wear and model Superdry's vegan shoes. Superdry just canceled Brooklyn's contract though… because he eats meat?
Fashion firm Superdry has ended its reported £1 million deal with Brooklyn Beckham, The Mail on Sunday can reveal. The company announced in November that the eldest son of David and Victoria Beckham was their new brand ambassador, celebrating with a party at its flagship store in London's Oxford Street, where guests included Liam Gallagher's sons Gene and Lennon, the Marchioness of Bath and Lady Kitty Spencer.

In his role, Brooklyn, 23, posed in Superdry clothing and uploaded promotional posts to his 14 million Instagram followers. However, he drew criticism for an apparent conflict with some of his other business ventures. Social-media users pointed out that he was promoting Superdry's vegan trainers despite being a meat-eating chef who has been filmed cooking steak.

Unveiling Beckham as a brand ambassador last year, Superdry boss Julian Dunkerton said: 'To have the endorsement of Brooklyn is a testament to what we're doing as a brand.

'As a business, we want to effect positive change for present and future generations, a generation that Brooklyn is speaking to.'

Brooklyn said of a Superdry top at the time: 'It is so comfortable – my fiancee steals my Superdry T-shirts because they are so soft. She likes to sleep in them. There is also a jacket I really connected with – it is orange and cropped so it sits just above my bum, which I like in my T-shirts and jackets. And the shoes are vegan – how is that possible?'

Confirming the end of the deal, a Superdry spokesman said last night: 'We always review the ambassadors who feature in our campaigns and decided to work with a different range of talent.'
[From The Daily Mail]
Yeah, the Mail is the one saying that Brooklyn's contract was canceled because he eats meat. Superdry isn't saying that. I suspect Superdry canceled the contract because Brooklyn was promoting or wearing shoes and sportswear from other companies, and possibly even tagging those companies on social media. It would be ridiculous to cancel someone's contract because they cook and eat meat, my God. Especially since the whole purpose of eco-fashion and sustainable fashion is to encourage more people to wear the stuff and buy the stuff, in general, because it's better overall. You shouldn't have to pass some kind of vegan purity test to WEAR SHOES.
These are photos of Brooklyn and Nicola on their Italian honeymoon a few weeks ago.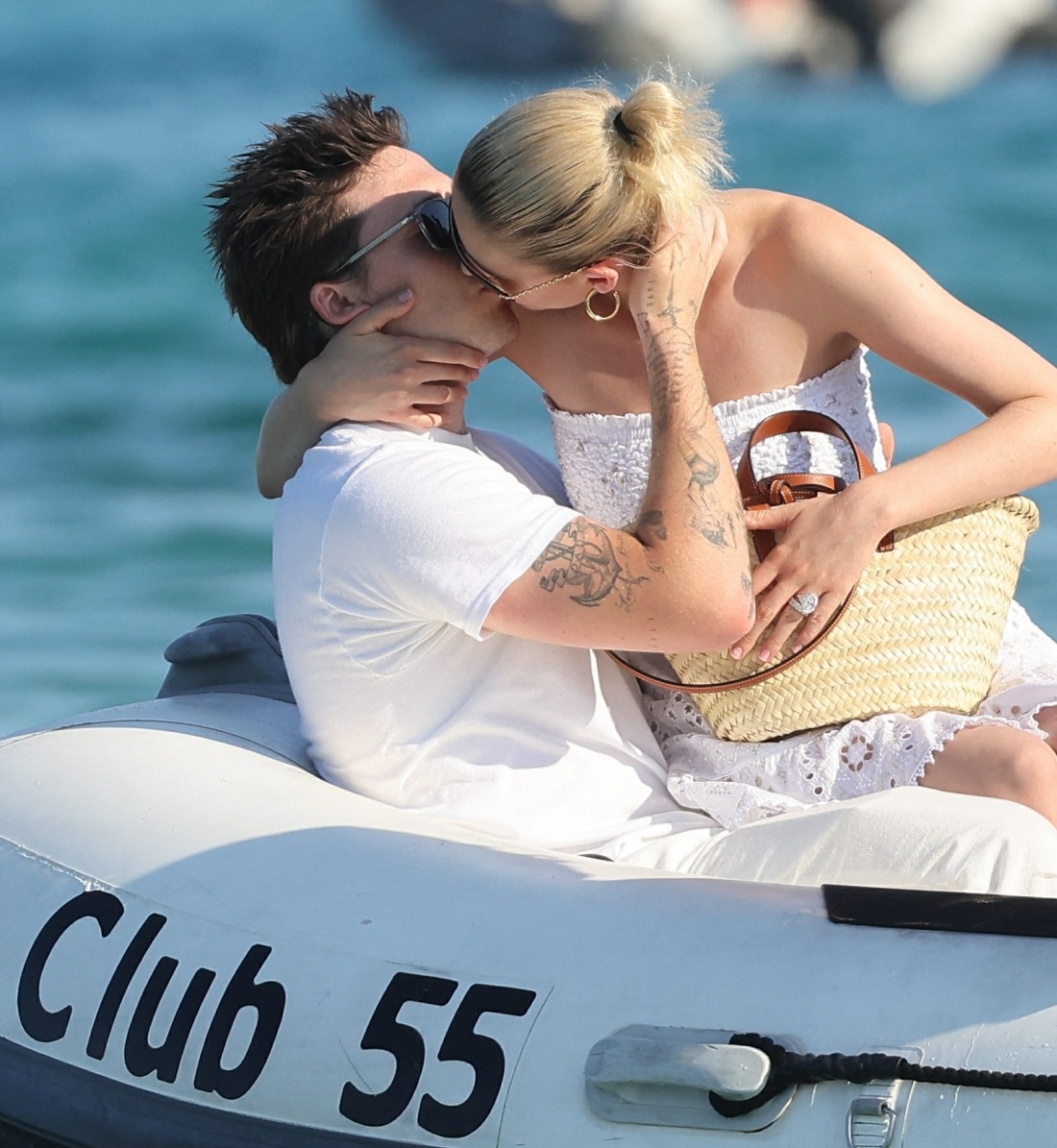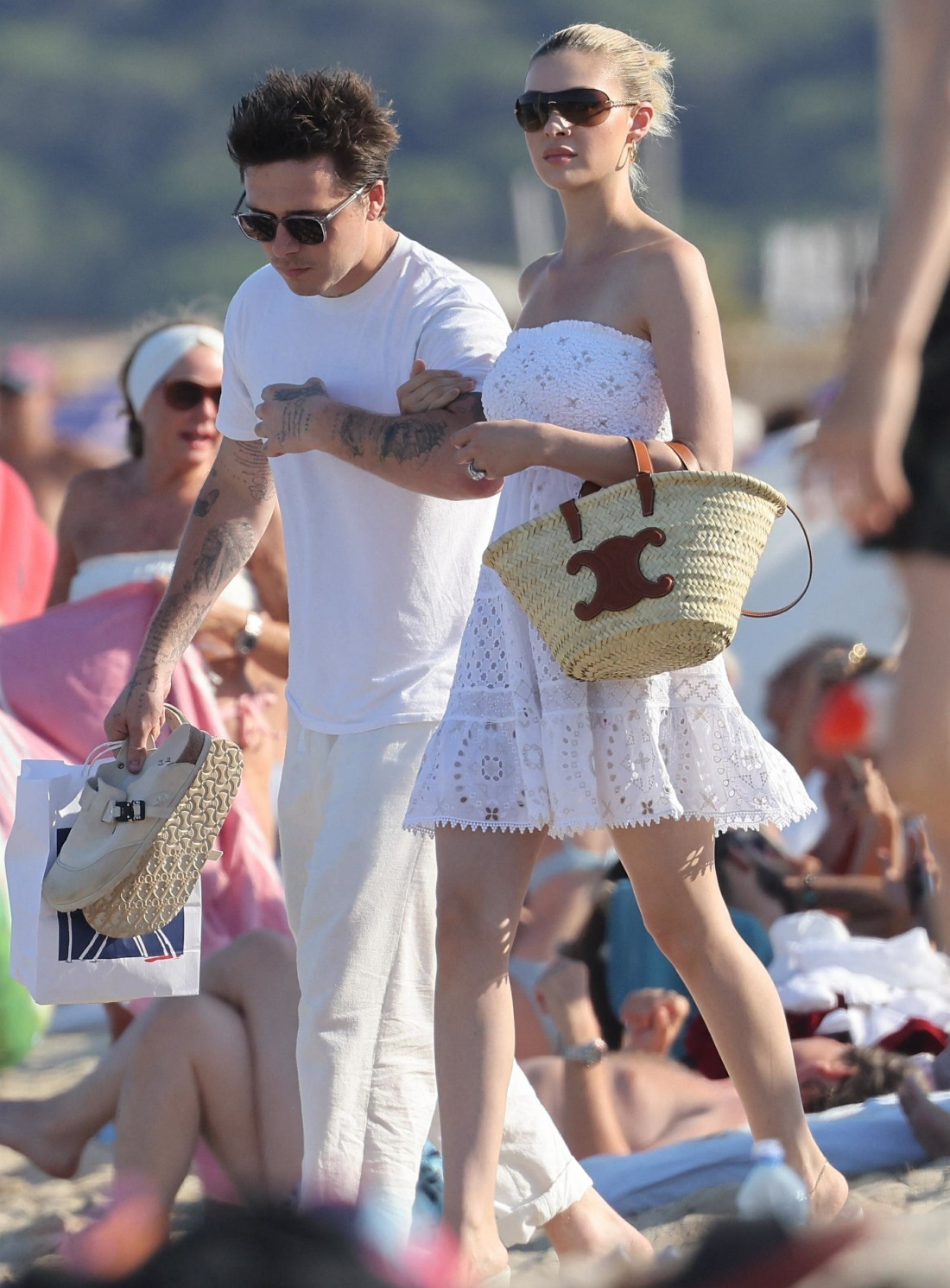 Photos courtesy of Backgrid.
Source: Read Full Article