Governments spent $20.5b on first home buyer help that pushes up prices: report
Key points
Australian governments have spent more than $20.5 billion on first-home buyer help in the decade to 2021.
That spending was increasing even prior to the pandemic.
Property prices are now more expensive and home ownership rates are stagnant.
Property listings
Australian governments spent more than $20.5 billion on first home buyer help in the past decade, which made housing affordability worse by driving up property prices and left existing homeowners richer, new research found.
The money was largely spent on various forms of first home buyer assistance, such as cash grants and stamp duty concessions, which were on the rise even before the pandemic – more than doubling from $1.2 billion to more than $2.5 billion in the four years to 2020.
The Australian Housing and Urban Research Institute's study examined first home buyer programs in Australia in comparison to seven other countries, including Canada, Finland, Germany, the Netherlands, Singapore, Ireland and the UK.
It found that Australia stood out for providing demand-side support instead of increasing the supply of homes available, as well as its lack of strategic framework and little improvement to the stagnant homeownership rate.
The report compiled total spending by state and federal governments over a decade on stamp duty concessions, First Home Owner Grants, and the pandemic-era HomeBuilder program.
It criticised the effect of these grants, which provide cash to buyers who then spend it at auction, flowing into the pockets of home sellers.
Senior Research Fellow in the City Futures Research Centre at the University of NSW and report author Dr Chris Martin said various governments in the decade to 2021 had very little to show for the billions spent.
"That's $20 billion of public monies spent into the housing system for no housing policy outcome," Martin said. "There are lots of other ways you could spend $20 billion to get housing policy outcomes like whether it's rent assistance, which doesn't have the same housing cost inflationary effect, or even better spending on housing that's going to be affordable rental for the long term," Martin said.
He said that money was wasted by making housing affordability worse, and it has benefitted existing homeowners instead.
"It's worse than a waste [of money]. It's money that has gone into making a problem worse … and it ends up going into inflating home values," Martin said.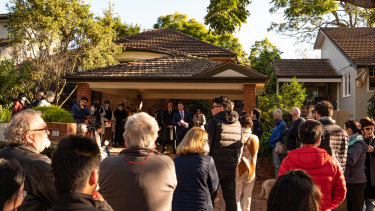 The research found the money ultimately benefitted existing homeowners. Credit:Flavio Brancaleone
"It ultimately goes to first home vendors. That's who it really assists and governments really don't get anything to show for it.
"It's people who already have housing wealth who ultimately benefit from the first home buyer assistance schemes we have and the refusal to do anything else to restrain speculation in housing."
To give some sense of the scale of the money spent, the report said the $20.5 billion could have funded 60,000 social housing dwellings, or alternatively, 137,000 shared-equity dwellings.
Grattan Institute's economic policy program director Brendan Coates said if the money was spent that way instead it would have increased social housing stock in a much more meaningful way.
"That would be close enough to made sure that would have been a 15 per cent increase in social housing stock over a decade, that would have been enough to keep [up with] population growth. It's a lot of money," Coates said, adding that it could have also increased Commonwealth Rent Assistance by at least 40 per cent.
"[First home buyer grants] do lead to higher prices where the main beneficiaries are the vendors and $20 billion is a lot of money that could have been used to try to either more meaningfully help people to keep a roof over their head," he said.
"The policies that would make a difference would involve big trade-offs because you've either got more homes or scaled back tax concessions and even the act of removing these tax concessions will help in lowering prices."
Peter Tulip, chief economist at centre-right think tank Centre for Independent Studies, said there was no doubt the policies were effective but they raised equity issues.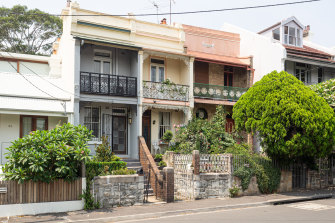 Grants to home buyers have not increased home ownership, research found.
"While you're unquestionably helping the favoured recipients, you're making housing affordability worse for everybody else," Tulip said.
"We could be building a lot more housing and if we did, prices of housing would fall for everyone."
He said that money could have been better spent incentivising state governments to reform planning laws and providing more infrastructure to support the construction of more housing.
Eliza Littleton, research economist at independent think tank the Australia Institute, said Australian governments needed to use that money to tackle housing affordability by building more housing that would dampen investor demand.
"If governments are serious about tackling housing affordability, they should be spending more public money on expanding the stock of social and affordable housing in Australia. Helping secure a roof over the head of vulnerable Australians is money well spent," she said.
Most Viewed in Property
Source: Read Full Article