What Kaia Gerber Said About Her Age Differences with 'Elvis' Star Austin Butler and Ex-Boyfriend Pete Davidson
Kaia Gerber recently attended the Met Gala with her new boyfriend, Elvis movie star Austin Butler. Also in attendance was Gerber's ex-boyfriend, Pete Davidson. Here's what the model has said about her age difference with both men.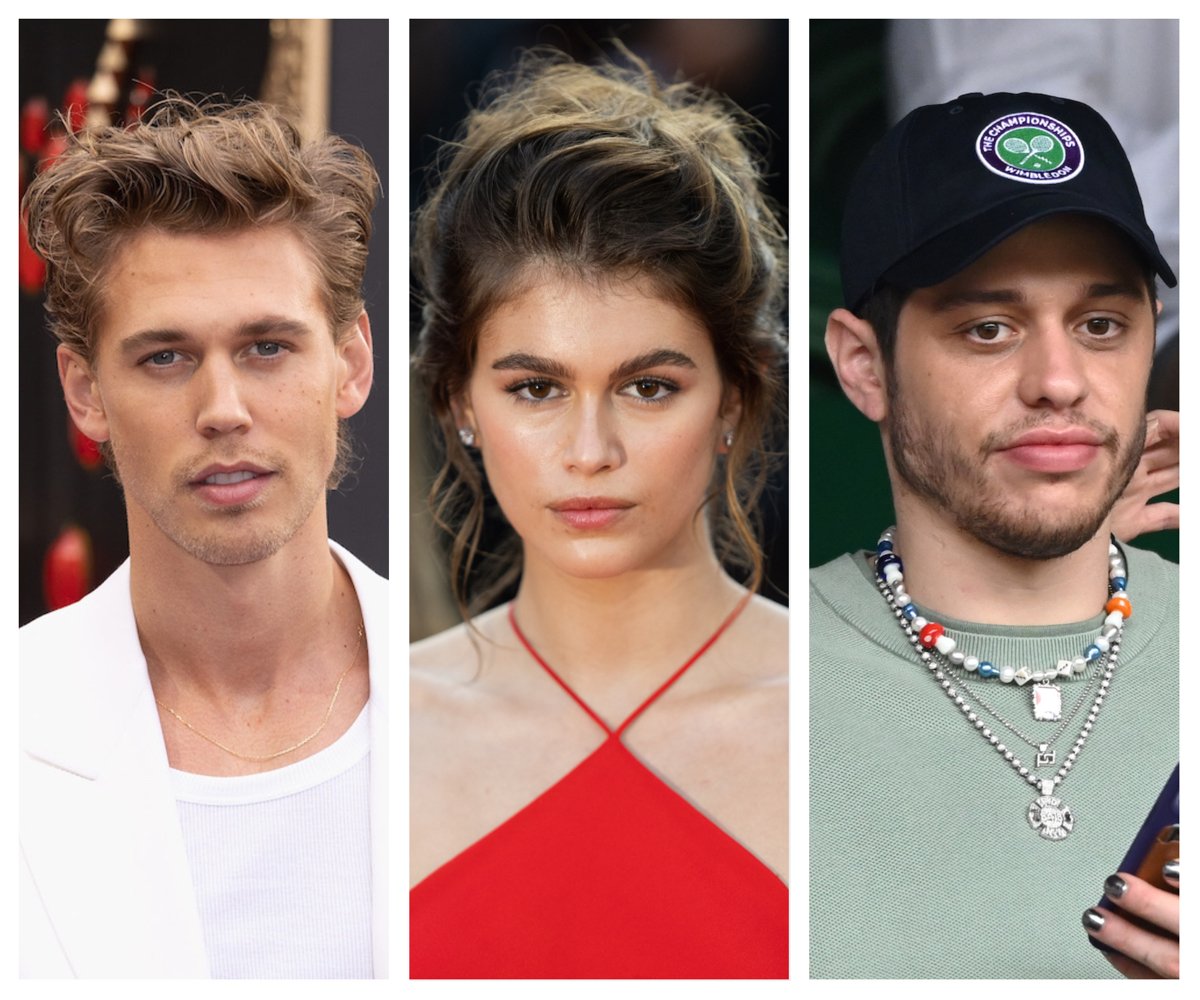 Pete Davidson admitted that Kaia Gerber was too young for him to date
Saturday Night Live star Pete Davidson has a long list of celebrity ex-girlfriends, many of whom come from famous families. He dated Kaia Gerber, the daughter of supermodel Cindy Crawford, for about three months in late 2019 and early 2020. Gerber was 18 years old at the time, while the SNL star was 26.
Davidson opened up about his breakup with the model in a February 2020 video interview with Charlamagne Tha God. 
"We were dating for a few months," he shared. "She's very young, and I'm f***ing going through a lot, and it was before I went to rehab.
"It's just like, she should be having fun," Davidson explained. "She shouldn't have to worry about some dude that just has issues and s***. She should be enjoying her work.
"It just wasn't the right place or the right time at all," he added. "Her parents were really helpful and stuff, so they're cool."
After her relationship with Davidson ended, Gerber reflected on dating "older people" in her profile with Vogue. "I got put in situations where one day I'd wake up and be like, 'How did I get here? I have no idea what I'm doing, and I need help,'" the model said (via Daily Mail). 
Kaia Gerber reportedly 'likes' her 10-year age gap with 'Elvis' star Austin Butler
Pete Davidson went on to date Bridgerton star Phoebe Dynevor after his romance with Kaia Gerber, while the model dated Euphoria star Jacob Elordi for over a year. Gerber is currently linked to Austin Butler, who stars as Elvis Presley in the upcoming Elvis movie.
Gerber and Butler first sparked dating rumors in December 2021 when they were photographed leaving a yoga class together (per Bustle). The two stars were spotted out again in January, and they spent Valentine's Day together in February. They made their red carpet debut as a couple in March at W Magazine's Best Performances party. 
Interestingly, Gerber is now 20 years old, while the Elvis star is 30. Although she is no longer a teenager, their age gap is greater than Gerber and Davidson's.
But the model reportedly likes the 10-year age difference. "Austin is older than her by 10 years, but she likes that," an inside source told Life&Style in December 2021. "They're having fun getting to know each other better, and they make a really cute couple."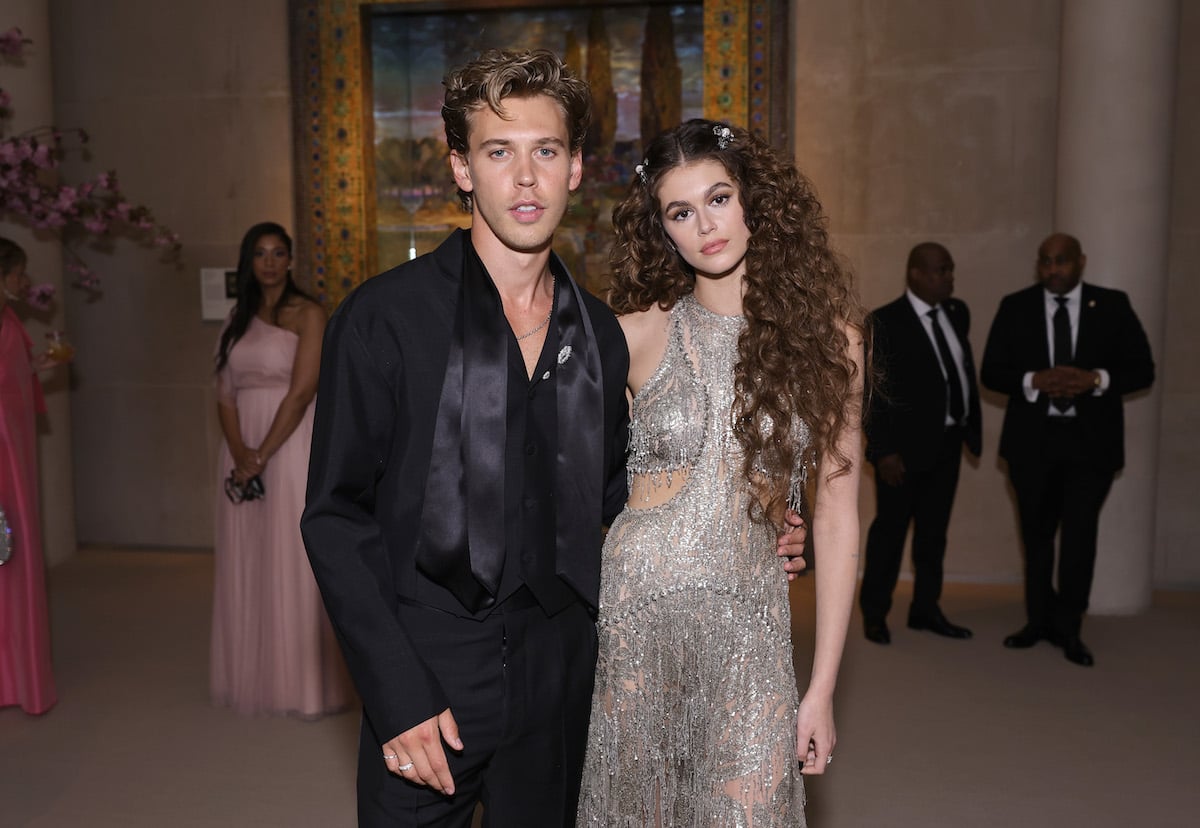 The model and her 'Elvis' star boyfriend Austin Butler may have run into Pete Davidson and Kim Kardashian at the Met Gala
Kaia Gerber and her boyfriend Austin Butler might have had an awkward encounter with her ex, Pete Davidson, and his new girlfriend, Kim Kardashian.
Butler and Gerber arrived together, but the actor walked the carpet with the cast and crew of the upcoming Elvis movie before reuniting with the model to pose for photos as a couple. Gerber wore a sheer Alexander McQueen gown while Butler rocked a black Prada suit.
Kardashian made a splash by appearing at the event wearing Marilyn Monroe's iconic 1962 gown from President John F. Kennedy's birthday celebration, with Davidson on her arm.
Gerber wasn't Davidson's only famous ex-girlfriend at the event. Phoebe Dynevor, whom he dated after Gerber, was also in attendance. Butler's ex-girlfriend Vanessa Hudgens, whom he dated for nine years, was there, too.
Source: Read Full Article