MasterChef Kelsey Murphy Reveals How You Can Try Her Spicy Maple Bacon Fried Chicken Sandwich [Exclusive]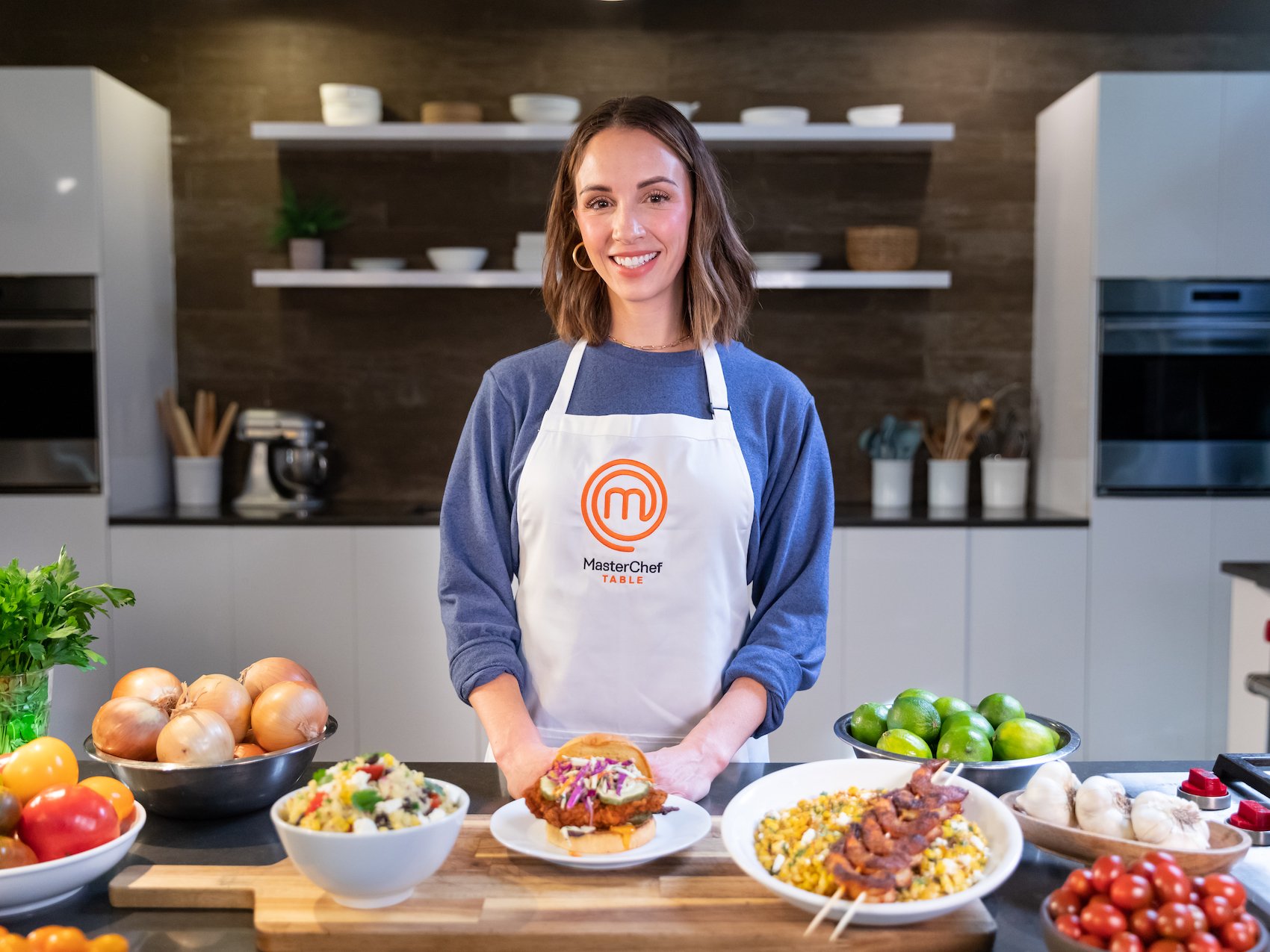 "I feel like after 11, almost 12 seasons and it's finally happening, viewers can actually eat our food," Murphy gushed. "And so, yes, it's super exciting. As a fan, it was something I always wanted to be able to do is to actually eat their food. And now as a MasterChef, it's really exciting that I can get my food out to the masses and really show them what my flavors are, what my personality is, and actually prove to people that I can cook [laughs]."
She dished about her dishes on the MasterChef Table app
Murphy described the GrubHub experience as being immersive. "You can get anything from appetizers to sides to entrees. There are all different options. When you look at the menu, you think of home run dishes," she explained.
"So I have two dishes on the menu and they're awesome," she laughed. "So selfishly speaking. One is a fried chicken sandwich, but it is a maple and cayenne spice bacon. A fried chicken that has hot, heavy drizzle all over it. And then there is a jalapeño cilantro, creamy coleslaw. Then a spicy mayo, which I specifically directed them that needs to be like dripping off the sandwich."
"Then and my other one is also one of my favorites. Is elote-style corn with skewered shrimp over top," she revealed. "So think really summer light, it's still super satisfying and flavorful. Elotes are literally my favorite thing in the world. [So] I don't know why. I just love them." She added, "I mean, corn, mayo, lime, zest, cayenne … so good. So it's going to be great for summer."
Chef Kelsey also has a restaurant spot and a new cookbook
Diners can check out MasterChef Table in the Grubhub app or on the Grubhub website for specifics on each menu item. To celebrate the launch, diners in New York can enter a special sweepstakes from June 1-June 5 to win a chef-inspired meal, complete from maître d' service and an actual table. Diners will automatically be entered into the sweeps by ordering from MasterChef Table and using code TABLE at checkout.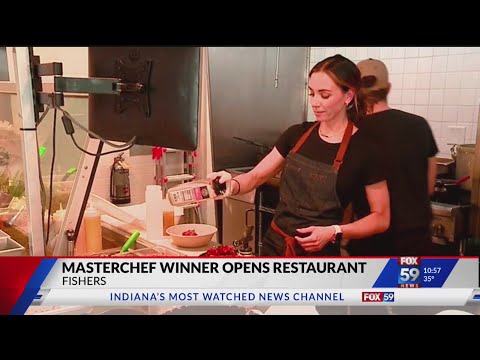 Murphy's fans in Indiana can also taste her food at her new restaurant, Fisher's Test Kitchen. "People here in Indianapolis who are supporting me, get to eat my food on a daily basis here locally," Murphy said. "And it's been so fun and such a big learning experience for me to get the opportunity to learn the restaurant world and how that works and to be able to curate dishes and get them to the masses and kind of build my resumé and build some street cred in the culinary world."
In addition to the new restaurant, Murphy is also working on a cookbook. "So all of those exciting things are kind of happening that I now I feel like I'm really seeing my career take off and have the backing of MasterChef and the brand. It's really exciting," she added.
Source: Read Full Article