Inside Sacheen Littlefeather's Powerful Statement at the 45th Academy Awards
The Academy Awards serve as a time for those in Hollywood to celebrate achievements and receive honors for accomplishments. But — as we're all painfully aware amidst continuing fallout over "the slap" — they're also a platform for public commentary. The truth is that the Academy Awards stage has often been a place to voice strong opinions on current events and activist topics. 
Perhaps this was never so clearly shown as at the 45th Academy Awards. There, Sacheen Littlefeather took to the stage to decline an Oscar on behalf of Marlon Brando and instead used the time to speak out on Native American rights. 
Marlon Brando refused to take the stage to accept his 1973 Oscar win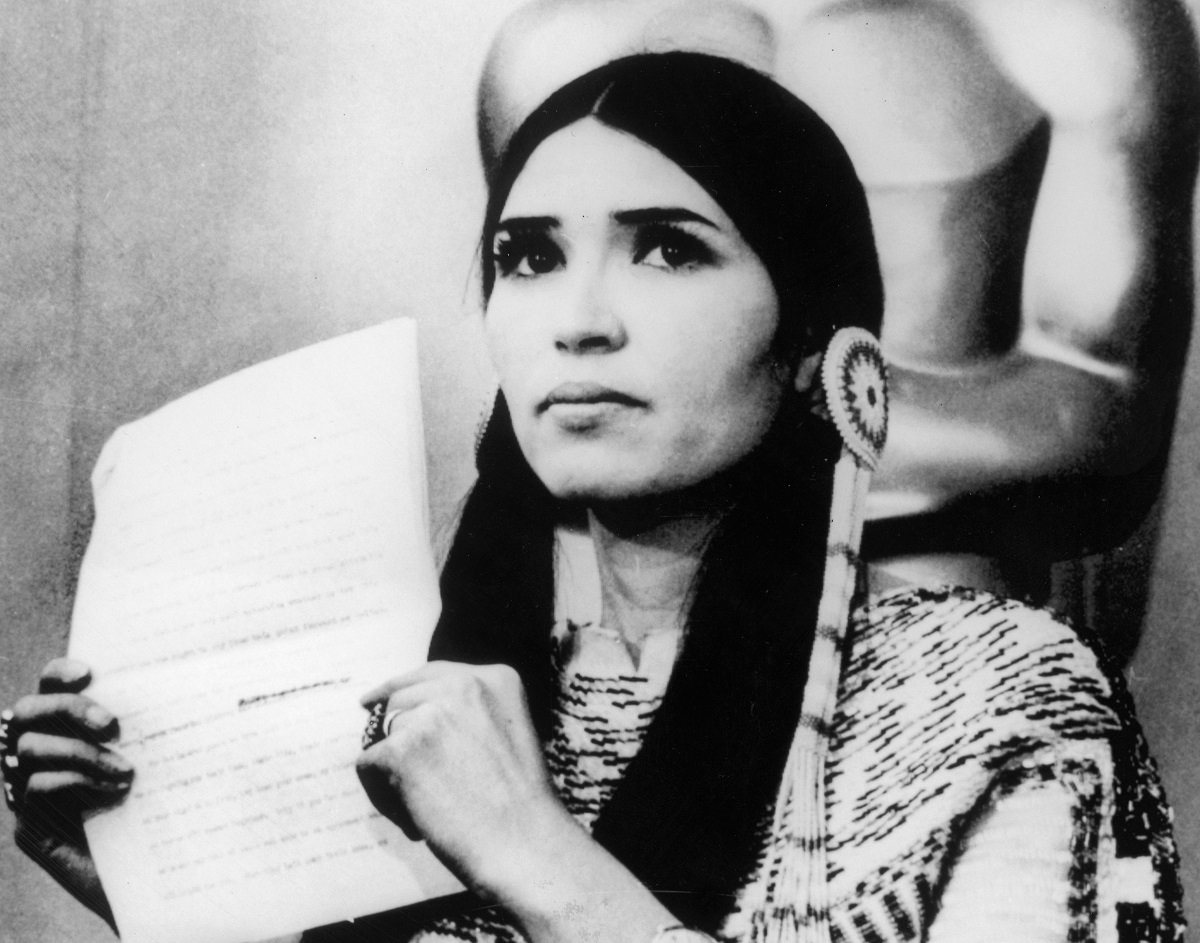 Speaking with The Guardian in 2021, Littlefeather looked back on her life and that controversial moment. The whole thing was "hastily planned," she revealed. She'd been at Brando's house a half-hour before the ceremony as he finished typing up a long speech. When it came time to take the stage, however, she found out she couldn't deliver it.
"I had promised Marlon that I would not touch that statue if he won. And I had promised Koch that I would not go over 60 seconds. So there were two promises I had to keep," Littlefeather remembered. Instead, she offered a quick version of the reason she was there and promised to read the entire statement to the press after the event.
Littlefeather remembered getting taunted with stereotypical war cries and causing quite a stir, but she didn't regret the move: "I didn't use my fist [she clenches her fist]. I didn't use swearwords. I didn't raise my voice. But I prayed that my ancestors would help me. I went up there like a warrior woman. I went up there with the grace and the beauty and the courage and the humility of my people. I spoke from my heart."
Source: Read Full Article