'The Pioneer Woman': Ree Drummond's Barbecue Shrimp Cocktail Is a Spin on the Classic Appetizer
Ree Drummond gives a classic shrimp cocktail appetizer an easy upgrade by switching up the traditional flavors with something a bit spicier. The Pioneer Woman star's barbecue shrimp cocktail is easy to make and a total crowd-pleaser.
Ree Drummond makes an easy shrimp cocktail appetizer
Drummond demonstrated how to make her barbeque shrimp cocktail recipe on an episode of The Pioneer Woman that had a happy hour theme. Among the delicious appetizer recipes, Drummond shared her new take on the classic app.
"I'm gonna start with a really fun twist on shrimp cocktail," she said. "Barbecue shrimp cocktail."
Drummond tossed shrimp in a bowl with barbecue seasoning and olive oil, then placed them on a grill pan for 2 minutes, flipped the shrimp, and cooked them for another 2 minutes.
"Just yummy seasoning, perfectly cooked," she said. "I took them off just when they were barely cooked."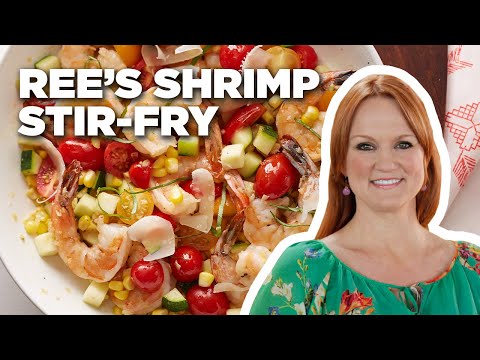 Drummond gives the cocktail sauce a new twist
The Pioneer Woman star worked on the unique dipping sauce next. "I'm going to make something called white barbecue sauce," she said. "Did you guys know such a thing existed? It's mayonnaise-based."
Drummond combined mayonnaise, Worcestershire sauce, white vinegar, garlic powder, horseradish, brown sugar, salt, pepper, parsley, and chives in a bowl.
"So this is sort of a play on a shrimp cocktail," she explained. "Basic shrimp cocktail is really good shrimp served in a bowl with cocktail sauce, which is sort of a mixture of ketchup, horseradish, and chili sauce."
She added, "That's why I thought it would be fun to do a white version."
To build the appetizer, Drummond used warm shrimp. "That's another difference between this and regular shrimp cocktail is that these shrimp are served warm," she noted. "This is actually a new idea. Things you never want to hear a cooking show host say — 'Gee I hope this turns out OK.'"
She spooned the sauce into a small bowl and placed the shrimp along the rim with a lemon garnish. "They're almost too pretty to eat," Drummond quipped. "But let's face it, that has never stopped us before."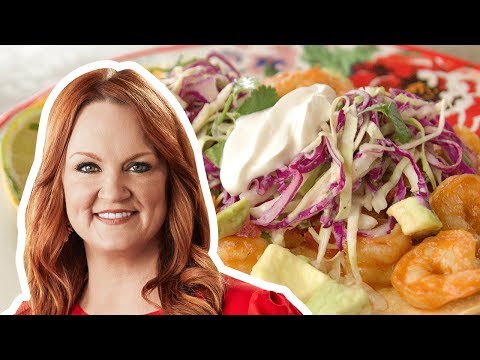 'The Pioneer Woman' blog shares thoughts on using fresh vs. frozen shrimp
A blog post featuring Drummond's classic shrimp cocktail recipe on The Pioneer Woman website answered some commonly asked questions about the appetizer. In response to whether you can use frozen shrimp, she said that's just fine.
"Having a bag of peeled and deveined shrimp in the freezer is always a good idea, especially when it comes to easy weeknight dinners," the post noted. "You can use frozen shrimp when making shrimp cocktail, just make sure it's thawed first."
There were also suggestions for thawing. "If it's the day before you plan to serve the shrimp cocktail, defrost the shrimp overnight in the fridge. Need a faster solution? Put frozen shrimp in a big bowl of cold, not warm, water," the post recommended. "They'll be ready to go in 10 to 20 minutes."
The full recipe is available on the Food Network website.
Source: Read Full Article