'Married…With Children' Revival to Be an Animated Series
Married…With Children is a classic TV show. The Fox comedy ran from 1987 to 1997 and introduced fans to the dysfunctional Bundy clan. It's been 25 years since fans last saw Al Bundy (Ed O'Neill) and family, but they may be seeing them soon.
An animated 'Married…With Children' revival is in the works
In this day and age of TV, many classic shows get rebooted. Married…With Children is a series many fans wondered if would ever be revived. Well, it looks like they'll be getting their wish. According to Deadline.com, a revival of the iconic Fox sitcom is in the works.
However, there's one difference in the new series.
The upcoming revival will be an animated show. The idea comes from Family Guy producer and writer Alex Carter. Given Carter's history of writing dysfunctional cartoon families, there's no doubt he'll do an excellent job of capturing the Bundy's hijinks.
Carter is working on the reboot with Sony Pictures Television, which produced the original series. There's a lot of buzz surrounding the revival, and it's garnering interest from networks and streaming services.
Will the original cast return?
The biggest question regarding the Married…With Children revival is if any of the original cast will return. The four main cast members are all set to provide their voices for the animated series.
O'Neill is set to reprise his role as the family patriarch, while Katey Sagal will return as his lazy wife, Peg Bundy. David Faustino and Christina Applegate will also come back in their roles as Bud and Kelly Bundy.
Meanwhile, it's unknown if Amanda Bearse and Ted McGinley will return as the neighbors Marcy and Jefferson D'Arcy. Since Marcy and Jefferson were pivotal players in the original series, the revival wouldn't be complete without them.
Fans react to the 'Married…With Children' revival
The Married…With Children upcoming revival is making the rounds on the internet. As with many other TV revivals, this one is garnering mixed reactions. On a Twitter thread, fans voiced their opinion on an animated version of the Bundys.
Loyal fan expressed their joy over the return of the Bundy clan. "I would definitely watch," wrote one user.
"Whoa, an adult cartoon version of the beloved 90s adult sitcom. I'm in," another commenter chimed in.
"Looks like it would be a good TV show," another fan replied.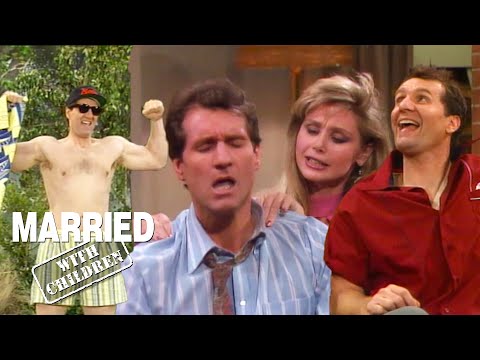 While longtime fans are willing to give the reboot a chance, others are hesitant. "This can only be bad. They will surely not be able to get away with any of the jokes that made the original so great to watch," one commenter wrote.
"It won't be the same; the original was a success because it portrayed 'realistic families' saying and doing things that were deemed controversial at the time. This will just be another Family Guy," another fan wrote.
Source: Read Full Article