Formafantasma Takes Over Mid-Century "Manitoga" House in Upstate New York
The home of late American designer Russel Wright is to become the setting for an exhibition of works by Italian studio Formafantasma. For the show, named "Designing Nature", Andrea Trimarchi and Simone Farressin of Formafantasma have looked at both the architectural features and the surrounding landscape of the building, which is named "Manitoga", but also known as "Dragon Rock".
Works dotted around the building's rooms are largely from the early days of Formafantasma, which the duo founded after meeting at the Design Academy Eindhoven in 2009. Since, they have become known for working in harmony with nature – using their platform as designers to research deeply into the ways their own industry interacts with natural resources. As such, this exhibition, organised in collaboration with Hudson Valley-based gallery Magazzino, pays homage to their longstanding interest in the preservation of our planet.
Vessels from the duo's "Botanica" collection, which was based on research they conducted into the pre–bakelite period, are placed on a windowsill, while a small table named "Craftica", which makes use of alternative leathers, is perched in the living room. Elsewhere, visitors will find light installations; glass votives; and a rug inspired by the work of 19th-century ornithologist John James Audubon, famous for his detailed drawings of birds.1 of 9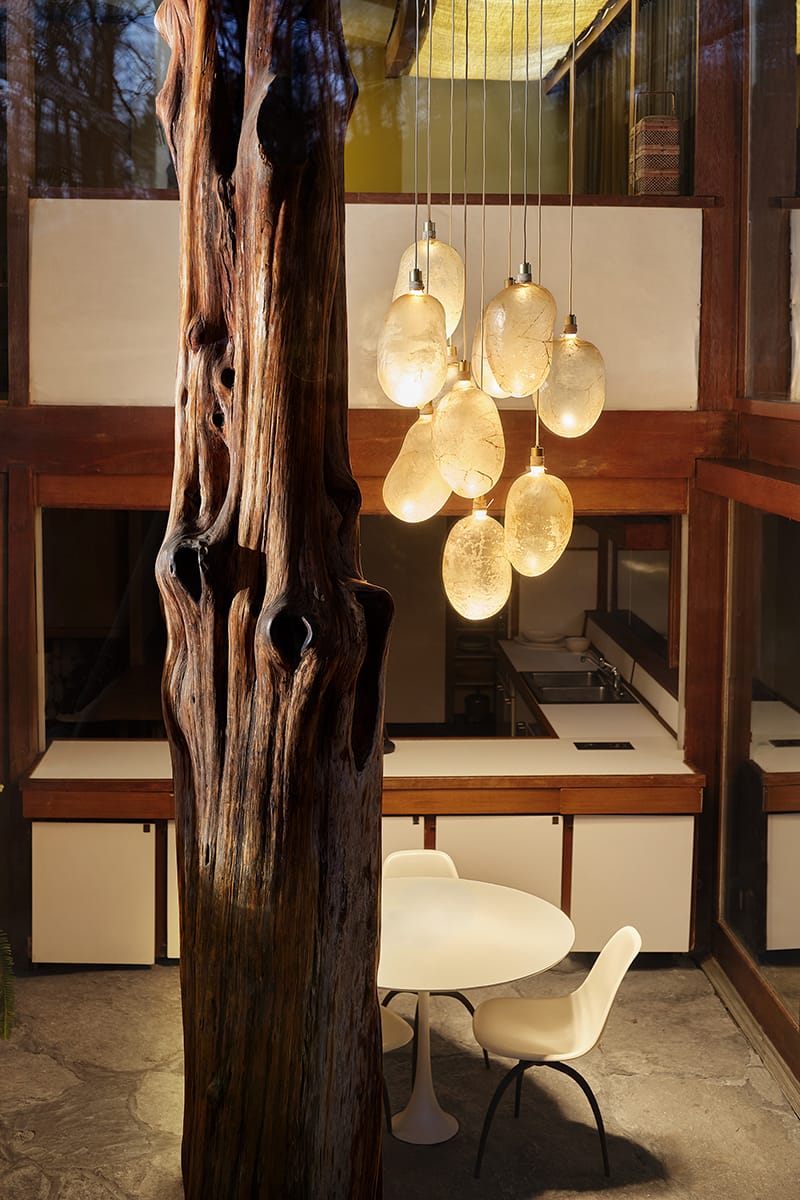 Michael Biondo2 of 9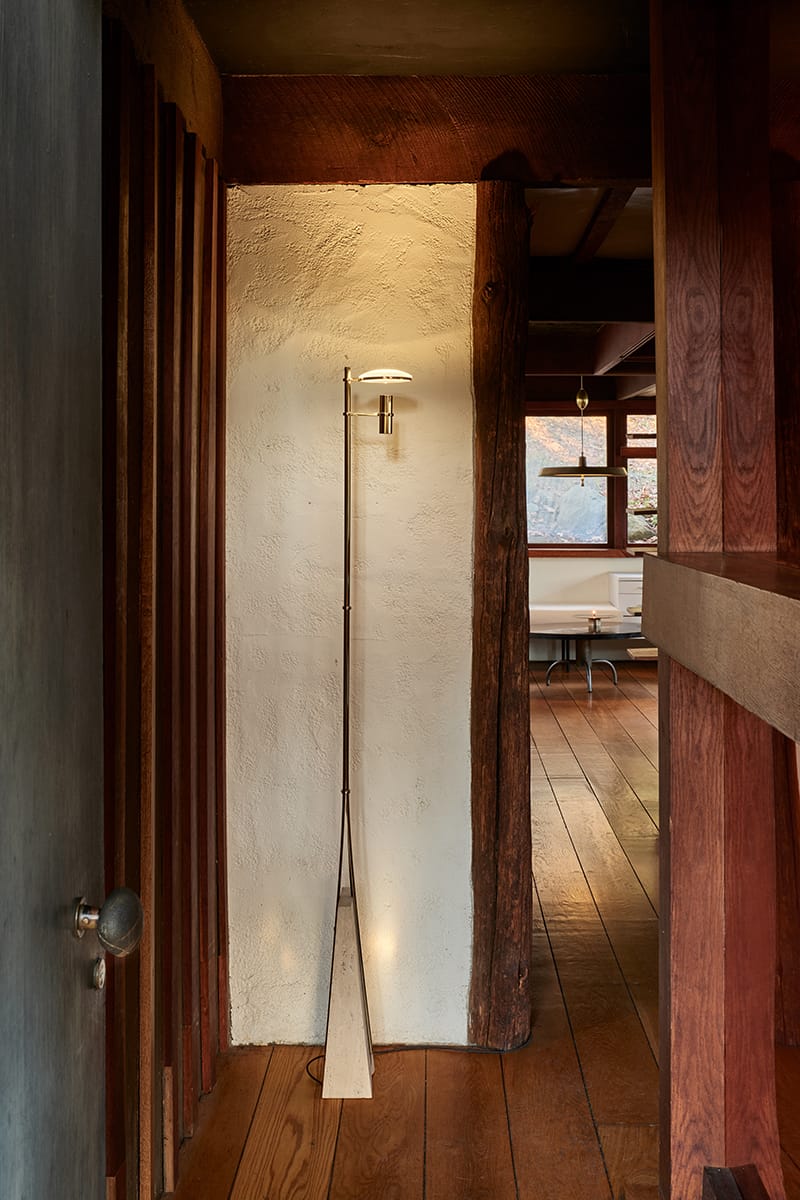 Michael Biondo3 of 9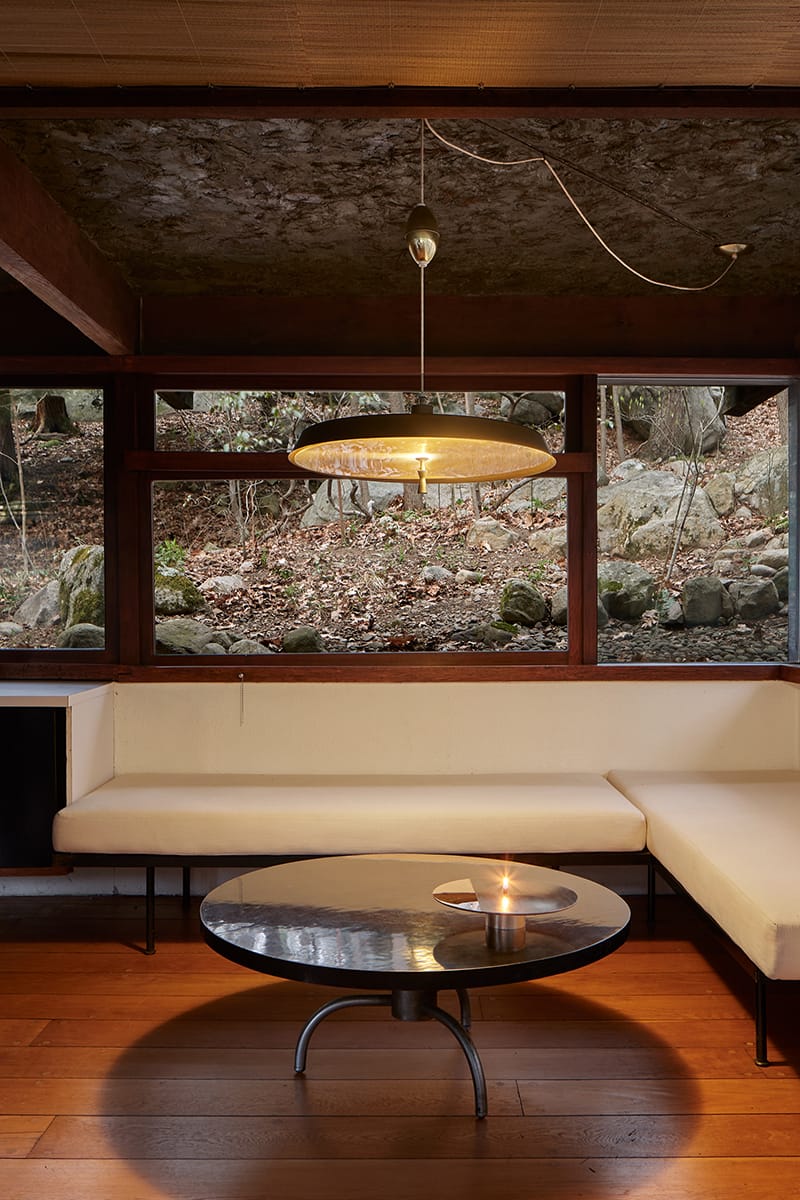 Michael Biondo4 of 9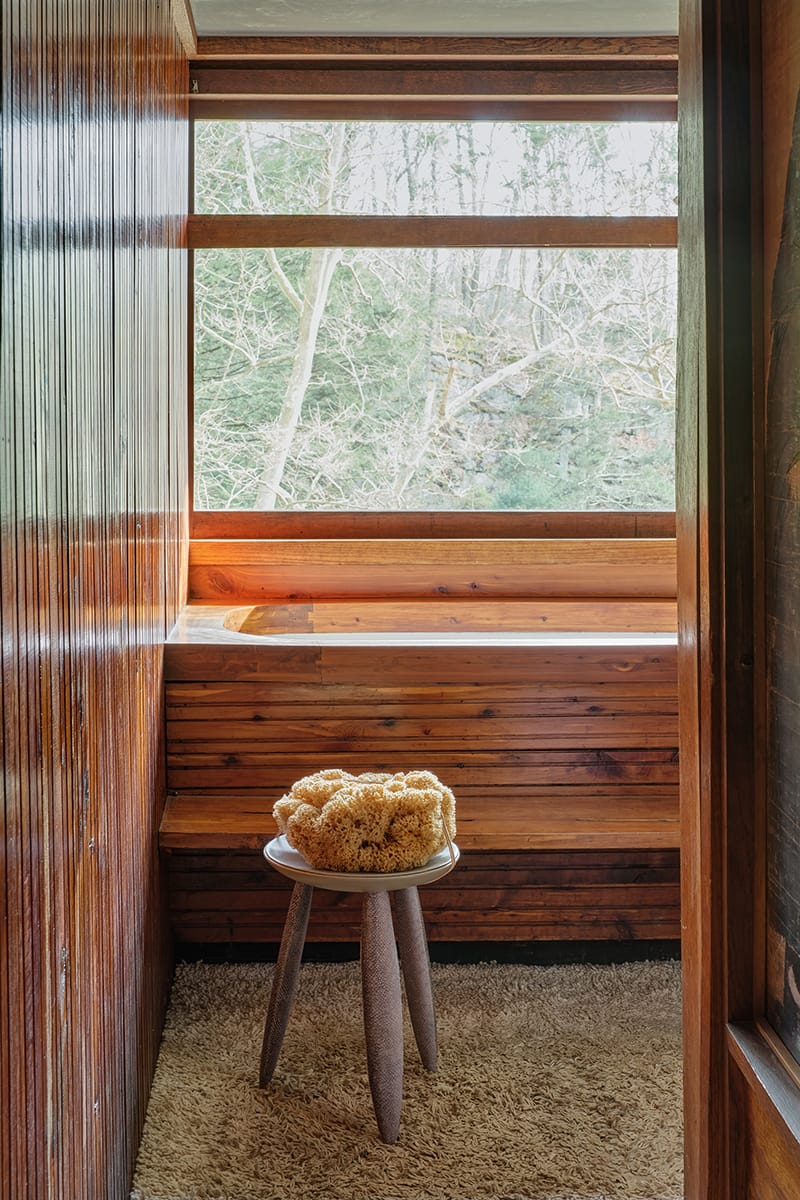 Michael Biondo5 of 9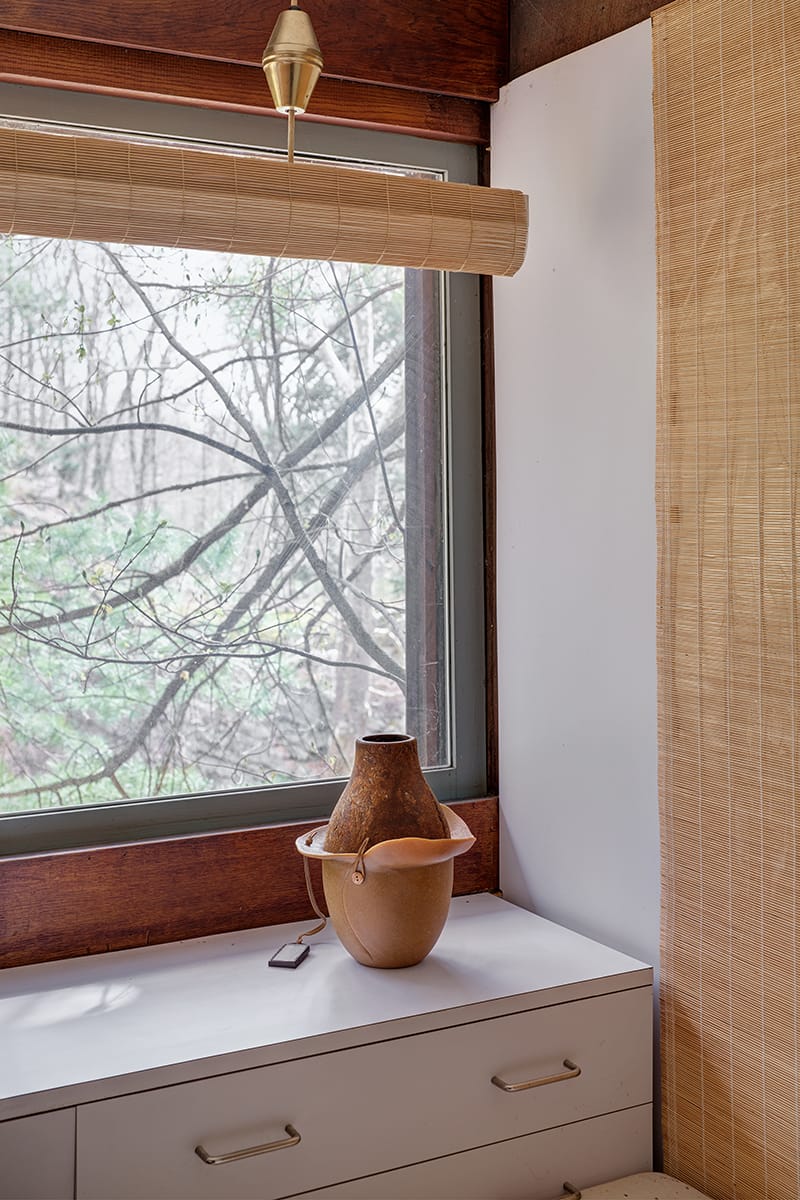 Michael Biondo6 of 9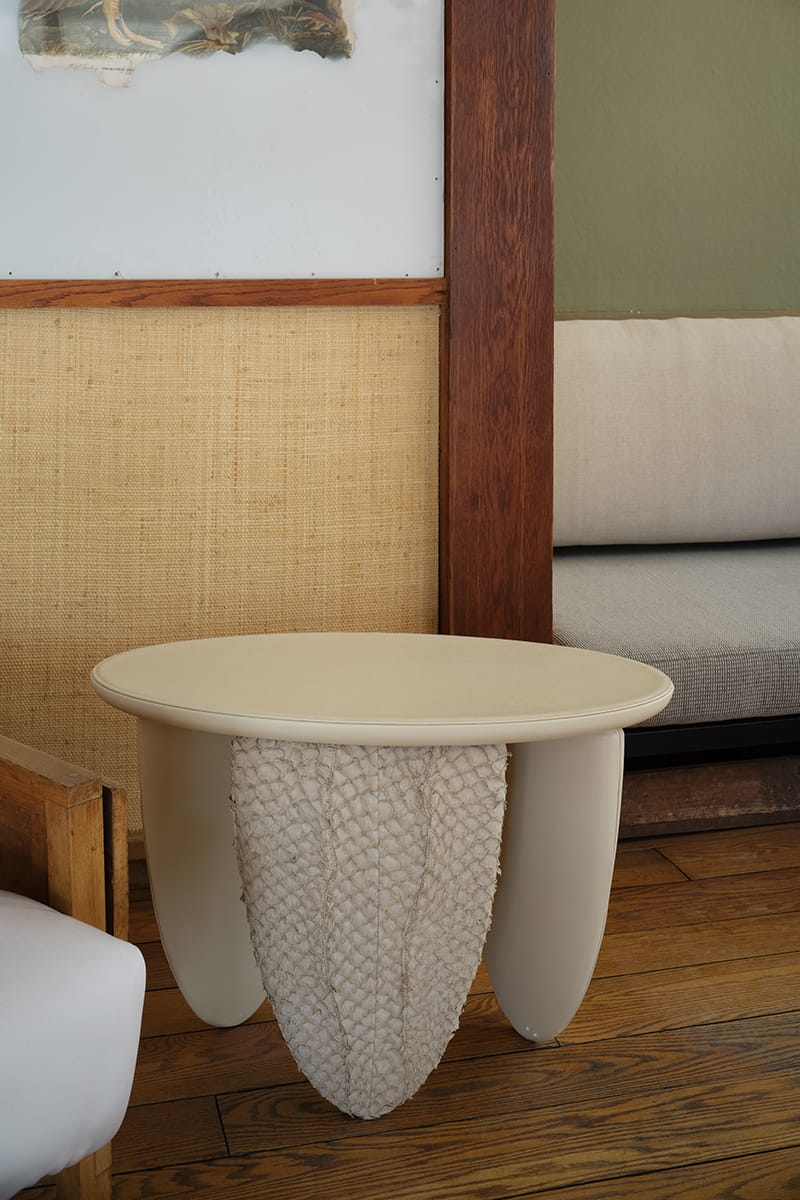 Michael Biondo7 of 9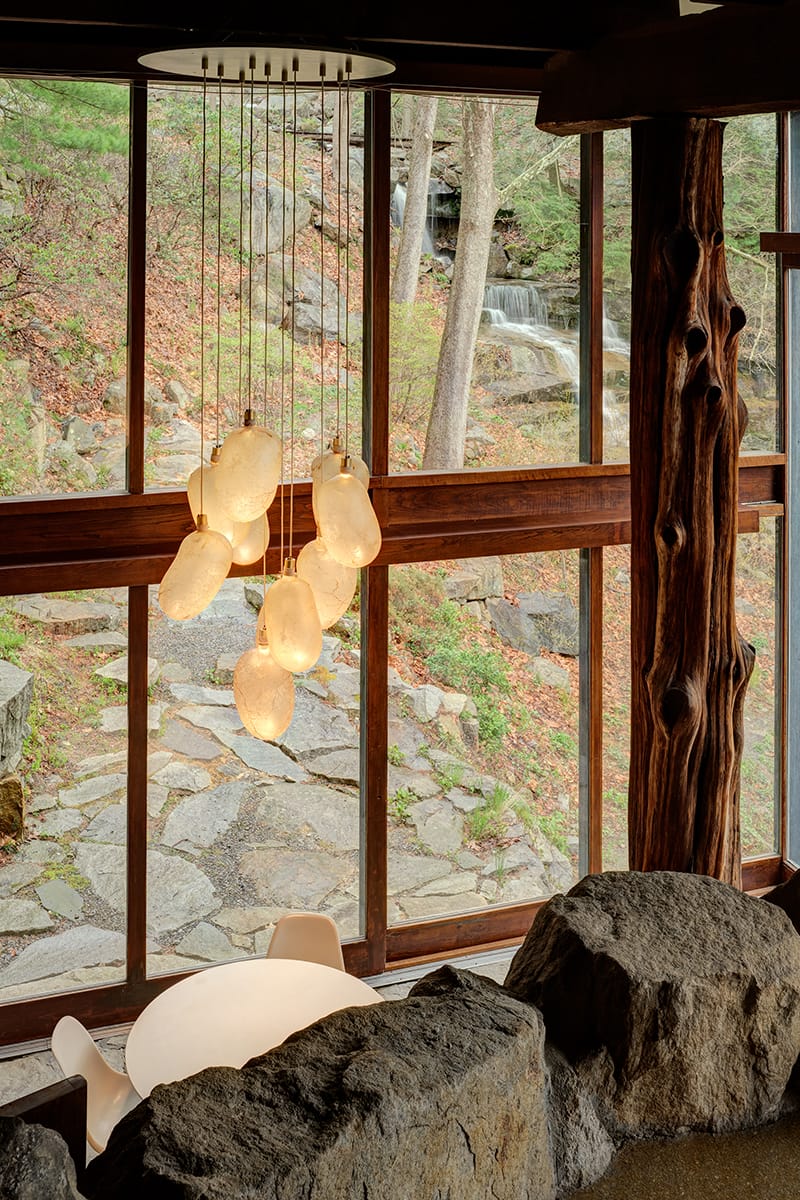 Michael Biondo8 of 9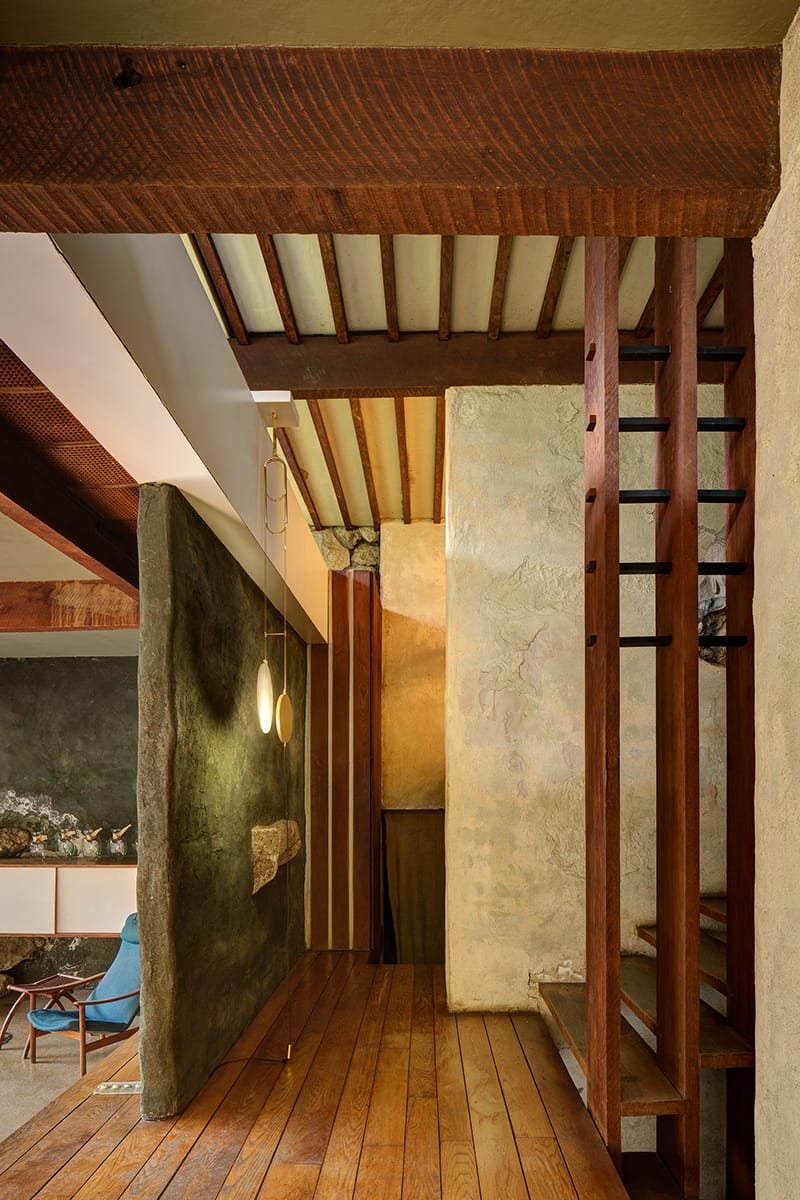 Michael Biondo9 of 9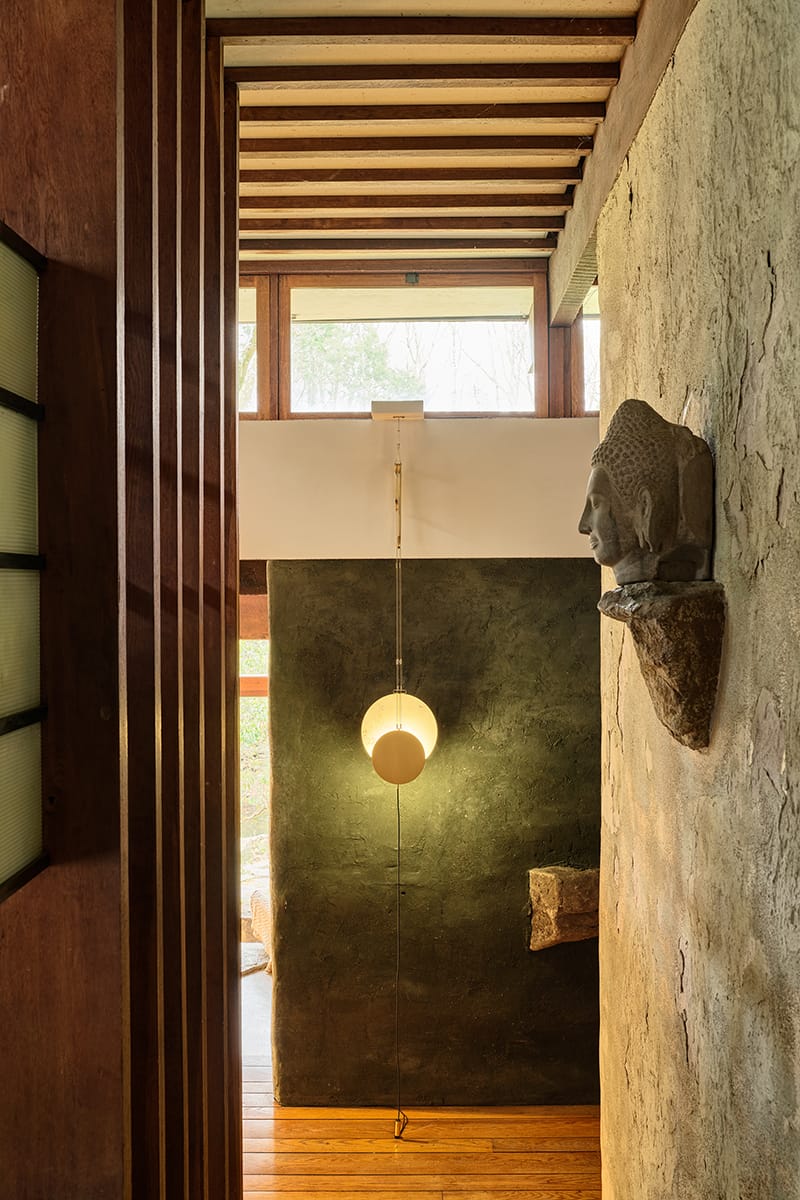 Michael Biondo
"Formafantasma and Russel Wright share a broad design reach, across medium and scale, from object to environment, with focused attention to form, materiality and method. Although separated by almost a century, the work of both addresses environmental concerns and asks if design can be a steward of nature and our future," said Allison Cross, Executive Director of Manitoga.
Located in Garrison, New York, the Manitoga site encompasses the former home, studio, and 75-acre woodland garden of Wright (1904-1976). It was the result of a design collaboration between the late designer and his enlisted architect David Leavitt (1918-2013) and was completed in 1961. Evident in the design of the house and its landscaping, both Wright and Leavitt had a keen interest in Japanese architecture and aesthetics. Details of the house show an intention to bring the outdoors in, from a cedar tree trunk that is the main structural support of the house, to pine needles embedded in green plaster walls.
Formafantasma's installation "Designing Nature" will be on show from May 13 through November 14.
Elsewhere in New York, the NYCXDesign festival is currently taking place – with exhibitions ranging from a show of weird and wonderful furniture to a celebration of Mexican design at the Rockefeller Center.
Manitoga
584 NY-9D
Garrison, NY 10524
HYPEBEAST Design offers a platform for projects to be featured. For more information, please email [email protected]
Source: Read Full Article