Kaley Cuoco Finally Addresses Those Pete Davidson Rumors Post-Divorce: 'I Knew It Was Going to Happen'
Pete Davidson, to many people, is known more for his reputation as a lady's man than for his career as a comedian. The Saturday Night Live star is currently dating reality TV star Kim Kardashian, and their relationship is the subject of all major tabloids.
Before Kardashian, however, came The Big Bang Theory star Kaley Cuoco, or at least the rumors of their involvement. Cuoco recently put the rumors to rest, saying, "I knew it was going to happen." Find out more.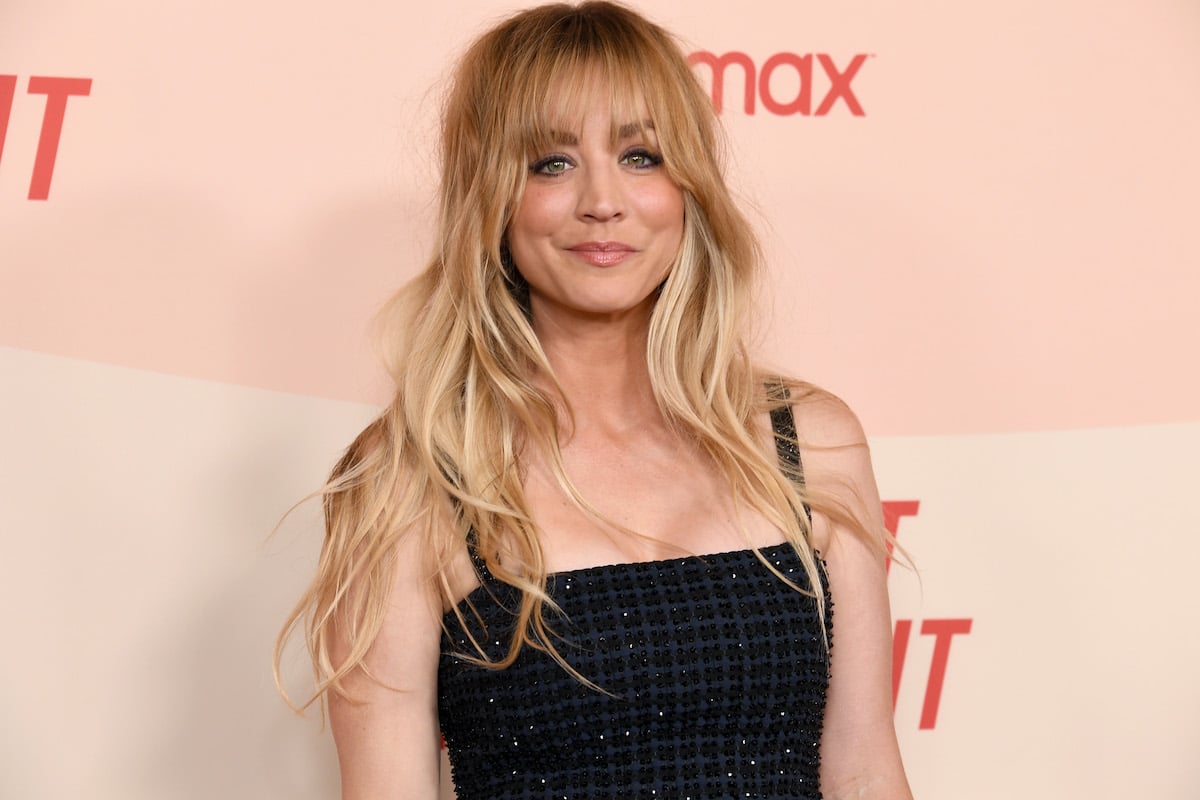 Kaley Cuoco shuts down the Pete Davidson rumors in a new interview
Cuoco has had a good career run in the past few years. Although she is an industry vet, her role in The Big Bang Theory certainly cemented her status as one of the most bankable actors in the industry. Cuoco is currently headlining her own series, The Flight Attendant, which was nominated a record nine times, earning the star her very first Emmy nomination as a lead star.
Cuoco had a jam-packed 2021 as she managed to squeeze in a few other projects on the side. The star filmed Man From Toronto with Kevin Hart and Woody Harrelson and had time to do one quick movie with SNL star Davidson, called Meet Cute.
Cuoco and Davidson had impressive chemistry in the movie that had people questioning if they were mirroring reality. This also came hot on the heels of Cuoco's very public divorce with Karl Cook, and fans couldn't help but speculate if the Penny portrayer had found love in Davidson's arms.
Cuoco recently sat down with Glamour and shut down all rumors about a romance with Davidson. When asked if she wished to "set the record straight" on the speculations, Cuoco said, "I knew it was going to happen. We really became very good friends, and he truly is one of the nicest people in the world."
Kaley Cuoco thinks Pete Davidson doesn't know how famous he is
Cuoco revealed that she and Davidson stay in touch, saying, "I texted him the other day and said, 'What life are you living right now?'- I don't even think he knows how famous he is. I know that sounds cheesy. But I don't think he knows."
Cuoco said she and Davidson established a relationship when working together and said Davidson doesn't "thrive" off fame. Cuoco and Davidson have shared moments where they seemed to enjoy each other's company, with the 8 Simple Rules star saying she loved pranking Davidson on set. They were also pictured together at Six Flags enjoying different rides.
Davidson is notably having a good time with Kim Kardashian, and the two have been spotted together many times and made their red carpet debut at the White House Correspondents' Association gala.
Davidson and Kardashian met when she hosted the variety sketch show in 2021. They shared a kiss when playing Disney's Aladdin and Jasmine. After her appearance on SNL, they were photographed grabbing a bite and later on starting what many would call a whirlwind romance.
The premise of Pete Davidson and Kaley Cuoco's movie 'Meet Cute'
Meet Cute is a film starring Cuoco and Davidson as the protagonists. The synopsis is that Cuoco's character Sheila discovers a time machine in her local nail salon. She travels back in time repeatedly to fix elements of a date she had been on the previous night with Davidson's character Gary.
Meet Cute began principal photography in August 2021, and later that month, The Flight Attendant star announced through her Instagram that they had completed shooting. It's still unclear when the movie will be released, but it may have a 2022 premiere.
Source: Read Full Article