Inside the Susan Sarandon-Debra Messing Feud That Started in 2016
It's safe to say that actors Debra Messing and Susan Sarandon are never going to be besties. With a long-running political feud that has continued to flare up, the two well-known actors have made it clear they have little appetite for mending fences. More recently, Messing also seemed to mock a second popular entertainment figure, causing a response that pushed the Will & Grace star back into the spotlight.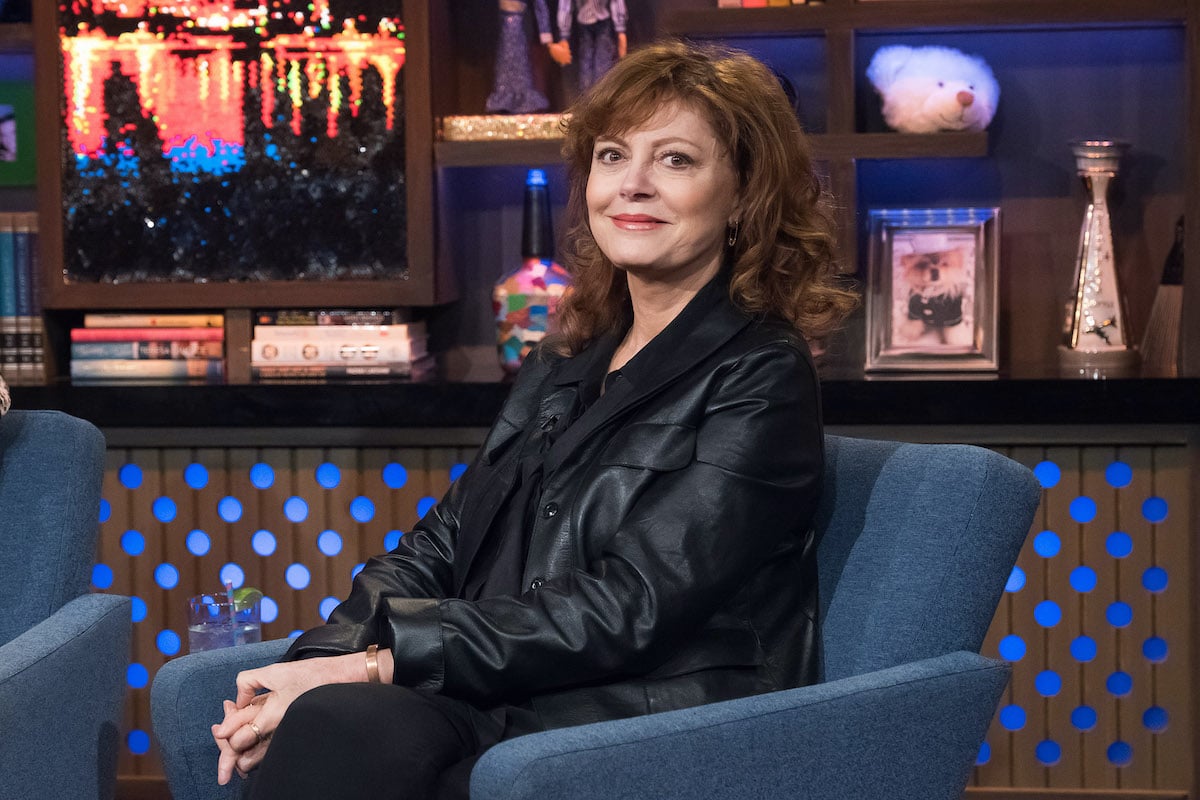 How the Debra Messing and Susan Sarandon feud began
The Messing vs. Sarandon feud started in late March of 2016 when Sarandon took to MSNBC's show All in with Chris Hayes to support Sen. Bernie Sanders in the Democratic primary. With Sanders' nomination looking unlikely at the time after some tough primary losses, Sarandon was unconvinced that Sanders' voters would turn out for Clinton in the general election.
Sarandon told Hayes, "Some people feel Donald Trump will bring the revolution immediately if he gets in then things will really, you know, explode." Although Sarandon pointed out at the time, per the Washington Post, that Sanders himself would likely support Clinton against Trump, she acknowledged she would have a hard time voting for Clinton. Sarandon, best known for Thelma & Louis and winning an Oscar for Dead Man Walking, has been a progressive activist for many years and has little love for moderate Democrats.
Sarandon's hesitancy to support Clinton drew immediate backlash from Messing, who is mostly known for her Emmy-winning role in the sitcom Will & Grace. As laid out by Best Life, Messing called Sarandon's stance "insane" and took issue with the idea that Sanders' supporters would not support Clinton. Messing insisted that Sarandon's stance alienated minority voices in an all-or-nothing race while Sarandon held her ground and ripped Clinton for allegedly representing the status quo.
The Messing and Sarandon feud has continued for years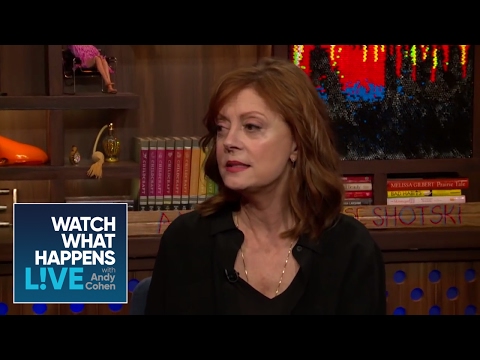 After the initial barbs were exchanged, the feud has been reignited sporadically ever since March of 2016. Another exchange came in September 2018, when Sarandon commented in a Variety interview about Trump's presidency encouraging more women—especially women of color—to run for office. Messing quickly took to Twitter for a rebuke, saying, "STFU Susan" at the start of a series of tweets. Messing then referred to Sarandon as a "narcissist" and suggested the Thelma and Louise star deserved some blame for the Trump presidency.
But Messing's comments seem to stem from an initial misunderstanding arising from the Chris Hayes interview. Although Sarandon has never shied away from criticizing Clinton or moderate Democrats, she did not directly support a Trump presidency. Responding to Messing's second wave of criticism, Sarandon said on Twitter, "LOL that I would ever vote Trump." Unlike Sanders, however, Sarandon publicly endorsed Green Party candidate Jill Stein instead of Clinton.
Sarandon and Messing would again exchange words in 2019—via social media—and they don't seem to have buried the hatchet since. Sarandon did begrudgingly support Joe Biden for president in 2020, tweeting that it was a vote against "Fascism" while continuing to press for structural change. With Sarandon joining Sanders in publicly supporting Biden in 2020, the Messing vs. Sarandon feud stayed quiet through much of the last election cycle.
Messing took heat for appearing to criticize Kim Kardashian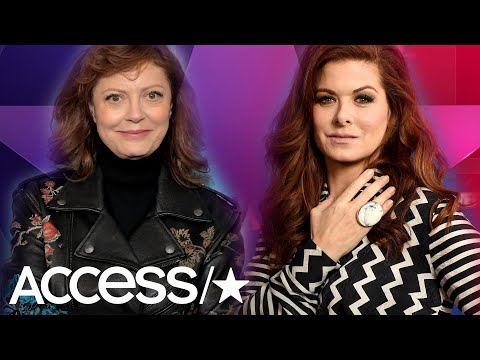 Sarandon hasn't been the only famous entertainer targeted by Messing. In September 2021, Messing appeared to mock Kim Kardashian for being announced as a host of Saturday Night Live, a gig Messing thought only went to performers promoting a current project. As detailed by People, Messing finished her supposed critique of Kardashian by saying, "Am I missing something?" But Messing insists she wasn't trying to troll Kardashian and publicly apologized shortly afterward, calling herself confused while praising Kardashian.  
Instead of responding right away to Messing's seeming criticism, Kardashian utilized her new Hulu show, The Kardashians, to question Messing's comment. In the mid-April premiere episode of the series, Kardashian said, "A girl from Will & Grace came out and said she has no idea why I would be chosen as a host, but it's like, why do you care?" Although Kardashian's response was on the lighter side, the 41-year-old reality-TV star still might not be Messing's biggest fan.  
While there doesn't seem to be a brewing feud between Messing and Kardashian, there is potential for more in the Messing-Sarandon quarrel heading into the midterm elections. Sarandon's upcoming drama series, Monarch, was supposed to already be out but was delayed due to the pandemic, according to Entertainment Weekly.
Now, the series is set to premiere in the fall, which should put Sarandon in the spotlight for promotional interviews just as voters head to the ballot box. With Sarandon unlikely to refrain from political commentary, the next round of her feud with Messing could come at any time.
Source: Read Full Article