'Moon Knight': May Calamawy Shares the Unexpected Way She Landed Her Audition
As the first person to portray an Arab character in the Marvel Cinematic Universe, May Calamawy made history with her role in Moon Knight. Becoming Layla El-Faouly has been a surreal experience for the actor, who was previously most known for playing Dena Hassan in the Hulu series Ramy. Calamawy opened up about her MCU debut in a recent interview — apparently, it all started with an Instagram DM about her Moon Knight audition.
May Calamawy plays Layla El-Faouly on 'Moon Knight'
Moon Knight tells the story of Steven Grant (Oscar Isaac), whose life as a museum gift shop employee turns upside down when he begins to experience memory loss and long blackouts. Steven soon learns that he has dissociative identity disorder and that he shares a body with a mercenary named Marc Spector. As if things couldn't get more confusing for Steven, he also discovers that Marc doubles as a hero named Moon Knight, controlled by an Egyptian god.
Steven and Marc soon find themselves entangled in a historical Egyptian mystery. Thankfully, though, they aren't alone. Layla, an archaeologist and Marc's wife, finds the mercenary and joins in the fight against a dangerous cult leader named Arthur Harrow (Ethan Hawke).
Speaking to Entertainment Tonight, Calamawy said her favorite thing about Layla is the character's strength.
"I love how strong she is, but at the same time, I feel like I got to play the full gamut of a woman with her," she explained. "She's strong, and she's for the people and fights for what she believes, but she's also really vulnerable and scared. So that was fun for me."
May Calamawy received an Instagram DM about setting up an audition
For Calamawy, the chance to play Layla practically landed in her lap — or in her hands. She told Entertainment Weekly that Sarah Goher, a producer and wife to Moon Knight director Mohamed Diab, DM'd Calamawy on Instagram to set up an audition.
"[She] messaged me on Instagram, like, 'My husband's interested in you for this Marvel show.' I asked my manager if it was real — because you get a lot of weird stuff on Instagram!" Calamawy said. "[My manager] did some fishing, and she's like, "OK, it's real, and I got you an audition. There wasn't much information about it."
When it came time for her audition, Calamawy said she felt nervous. However, she just "had fun with it" and landed a chemistry read with Isaac two weeks later.
"Three days later, my manager called me. She was like, 'Have you heard anything?' I was like, 'No.' She says, 'Alright. Well, I have. You got it.' And then we both cried on the phone," Calamawy added. "My boyfriend was also there, and he cried. It was really cute."
'Moon Knight' helped May Calamawy feel more comfortable sharing her ideas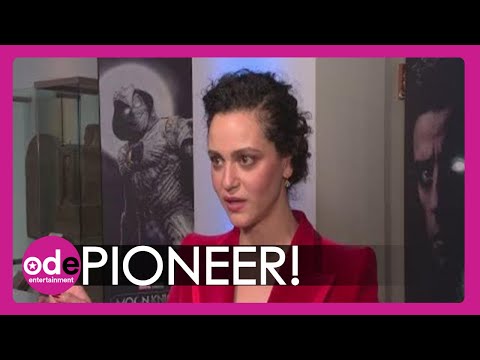 Moon Knight was a major project for Calamawy, so it took some time for her to adjust. She admitted to EW that she felt "intimidated" by Isaac and Hawke, especially with how much the actors shared their ideas.
"They have all these ideas, which I'm sure they pull from other things they've done," Calamawy said. "And I'm just like, 'Ahh!' because this is really new for me."
After some time, though, the Together Together star became more comfortable offering her input.
"Finally, I was like, 'You know what? I haven't been in 50 movies. I haven't done what they've done. I'm here to learn from them,'" Calamawy added. "So, I started sharing more, and they really wanted to take everything I was saying into consideration, which was really amazing because I was not taking up space."
New episodes of Moon Knight premiere every Wednesday on Disney+, with the finale dropping on May 4.
Source: Read Full Article