Well, I Guess I'm Ordering Weed-Themed Dog Toys From BarkBox
*Hits bong.* Dude, what if dogs could celebrate 4/20 with us?? Well, thanks to Bark—the makers of BarkBox and Super Chewer subscription boxes—your pup actually can participate in the festivities this year. The brand just launched limited-edition 4/20 boxes, and they're just as funny as you're imagining.
If you order a new BarkBox subscription while supplies last, your pup can play with toys like the B-O-N-G-O, the Apple of my High, and the (D)OG Kush Nugs, among others. They'll also get to enjoy some Dank Noms, aka soft-baked biscuits made with lamb and cheddar cheese. (Hopefully, this is obvious but just in case: These Dank Noms do *not* contain CBD or THC.)
Daddy if you're seeing this, please come home 😞 💔 #dog #organic #aprilfools
If your dog plays a little harder, you might wanna check out the Super Chewer 4/20 box, which includes two extra-tough weed-themed toys: Munchie the Bear and a snack-packed bong. Dank Noms also included.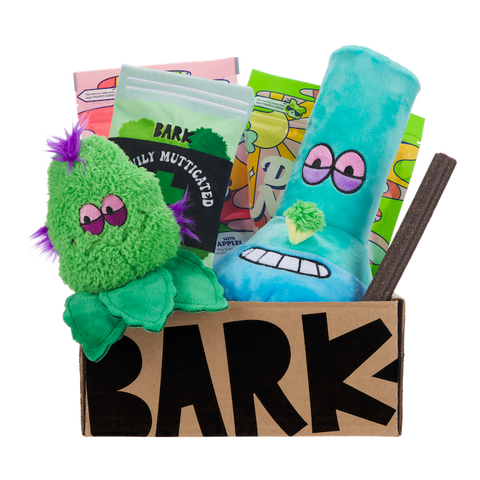 You can't buy these toys individually, but you can get them when you sign up for a new 6- or 12-month BarkBox or Super Chewer subscription. Subscriptions start at $23 per month and $29 per month, respectively. New subscribers who sign up by April 20 get an additional toy: the Foggy Green Giant, which looks like a bud (lol). Plus, you'll also score a 4/20 dog bandana so your pup can show off at the dog park.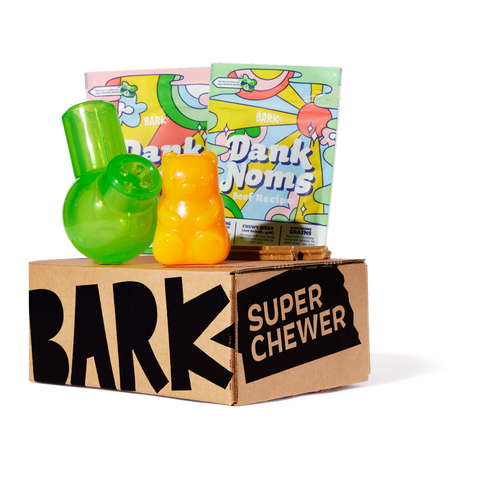 The fun doesn't end after 4/20, of course. Each BarkBox has a unique theme, like a recent casino-themed box called "Jackpawt" or a jungle-themed "Madagascar Unleashed" box. Each month brings a fun new theme that both you and your dog will enjoy.
Source: Read Full Article