'Chicago Fire': Joe Minoso Shares Hidden Easter Egg Tributes to Otis
One of the most heartbreaking deaths in the Chicago Fire occurred at the beginning of season 8. Brian Zvonecek aka Otis lost his life due to an explosion at a mattress factory. His death deeply affected the crew at Firehouse 51. Joe Cruz was especially devastated at the loss of his best friend. Cruz named his son after Otis, but Joe Minoso recently revealed that Cruz pays tribute to his friend in other ways.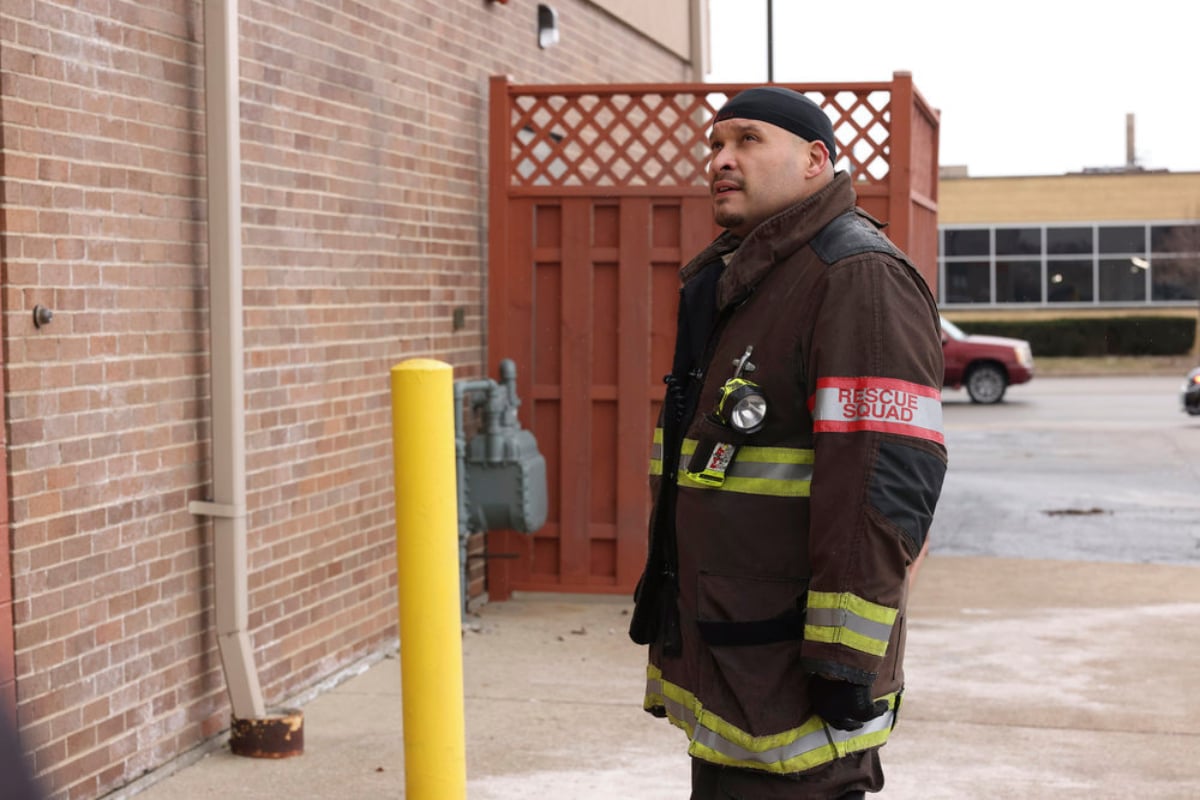 Why did Otis get killed off in 'Chicago Fire' Season 8?
Otis meets his end at the beginning of Chicago Fire Season 8. His last words are to his best friend Cruz in Russian. Boden later translates the sentence, revealing that it means, "Brother, I will be with you always." Cruz is devastated by the loss of his best friend, breaking down when Boden places a statue in Otis' honor in front of the firehouse.
In an interview with TV Insider, Chicago Fire executive producer Derek Haas explained why they decided to kill off Otis. "We had pulled the football too many times when a person was in danger, then was saved. The audience has to be reminded that these calls are dangerous and sometimes people don't make it," Haas said. "We thought, what if we killed off Otis and he dies heroically? We realized there was so much emotional landscape we could cover."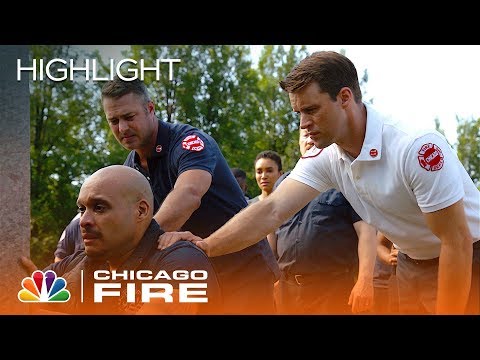 Joe Minosos revealed the ways Cruz pays tribute to Otis
Cruz and his wife Chloe welcome their first son into the world in Chicago Fire Season 10. They name him Brian Leon "Otis" Cruz, after Cruz's fallen best friend. "[That was] definitely 100 percent the writers' call on that one," Joe Minosos said to US Weekly of naming the baby after Otis. "But at the same time, I remember [creator] Derek [Haas] pitching it to me and I was like, 'His name's Otis, right?' It just felt right."
Still, Cruz's son isn't the only way the show pays tribute to Otis. Minoso revealed to US Weekly that Cruz sometimes uses Otis' coffee mug at work. "You'll see me using it from time to time whenever I get the opportunity. And then there are several items in Cruz's apartment," Minoso added. "Sort of crazy nerdy toys and stuff like that that for sure they used to belong to him and now he has them in his place."
Could Cruz get killed off in 'Chicago Fire' Season 10?
Most of the Chicago Fire characters have had some close calls and near-death experiences. While speaking with US Weekly, Joe Minosos revealed that the cast of Chicago Fire and P.D. starts to get nervous about their characters getting killed off toward the end of each season.
Minoso also shared a sign the cast can look for to indicate whether their character will make it to the end. "Typically when you get to the last two, three episodes if your storyline is lighter, you're kind of happier about it because it means they're not really focusing on the character," Minoso explained to US Weekly. "So hopefully they're not gonna kill you off."
Cruz's storyline has been more lighthearted toward the end of season 10. He is married, has a son, and recently began fostering a young boy named Javi. Nothing is certain, but it seems like Cruz will make it through to the end of this season.
Chicago Fire Season 10 airs Wednesdays at 9 p.m. EST on NBC.
Source: Read Full Article