New Grunge Supergroup Featuring Members of Nirvana and Soundgarden Drop Album and It's Exactly What Fans Need Right Now
There have been many grunge supergroups over the years. Various artists of the 1990s enjoyed playing together. They filled in when a person quit or died, and they made great music outside the parameters of their respective bands. It was a very collaborative time.
Now, veterans of the grunge scene have done it again. Members of Soundgarden and Nirvana have joined forces to form 3rd Secret, and they've released their debut album. Considering the grieving that's happening due to Foo Fighters drummer Taylor Hawkins' death on March 25, fans need this more than ever.
Members of Soundgarden and Nirvana have formed a grunge supergroup called 3rd Secret
Soundgarden guitarist Kim Thayil, Nirvana bassist Krist Novoselic, and Soundgarden and Pearl Jam drummer Matt Cameron have joined forces to form 3rd Secret, the latest grunge supergroup. The band also features Void guitarist Bubba Dupree, and vocalists Jennifer Johnson and Jillian Raye, who also perform with Novoselic's other band, Giants in the Trees.
According to Rolling Stone, 3rd Secret unexpectedly dropped their debut self-titled album late on April 11. The new album was recorded and mixed by famed grunge-era producer Jack Endino. The band has also made its performance debut. They recently played a secret show at Seattle's Museum of Pop Culture.
Novoselic hinted at the album in February (per NME). "I am really busy trying to finish a record. In the middle of some hangups — looking for a mid-March release," he wrote in a now-deleted tweet. "But it's a secret, so don't tell anybody!"
Last month, Thayil told LifeMinute that he was open to working with his Soundgarden bandmates again.
So far, the album's release is limited to online streaming services. It is everything a grunge fan could possibly want. Between Thayil's heavy guitar riffs, Cameron's expert drum fills, Novoselic's precise backbeat, and Johnson and Raye's moody singing, the album sounds as if it came straight from the 1990s grunge scene.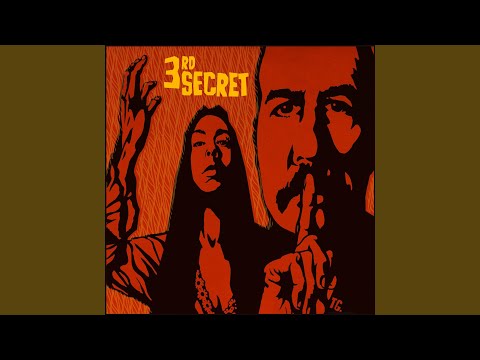 The grunge supergroup has arrived at the best time
3rd Secret and their new album could not have come at a better time. Fans are not only grieving Hawkins but worrying about the fate of Foo Fighters. So far, the band, which formed in the wake of Nirvana, has canceled all upcoming tour dates. They didn't perform at the 2022 Grammy Awards either.
In a way, 3rd Secret is helping to carry on the rock 'n' roll torch. Right now, Foo Fighters seem to be the only rock band that has kept that torch high. While they're on this hiatus, they will need all the help they can get to keep rock alive.
Along with 3rd Secret, Red Hot Chili Peppers have also released a long-awaited album called Unlimited Love, which should help the cause.
Ultimately, it'll be good for fans to listen to new music by the people they already know and love during this challenging time in rock. It's a welcome surprise.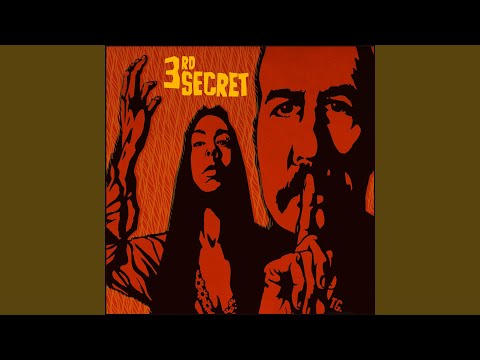 A history in grunge supergroups
In the 1990s, there was a burst of grunge supergroups. Members of various bands enjoyed collaborating, no matter the circumstances. They combined forces or filled in for members who had left or died.
Most famously, members of Pearl Jam and Soundgarden came together to form Temple of the Dog. Meanwhile, Mad Season included Pearl Jam guitarist Mike McCready, Alice in Chains lead singer Layne Staley, Screaming Trees drummer Barrett Martin, and bassist John Baker Saunders. Then, Soundgarden frontman Chris Cornell joined members of Rage Against the Machine to form Audioslave.
When artists of the grunge scene weren't forming groups like these, they were still collaborating whenever they could. They appeared on other bands' albums either to fill in or not. Dave Navaro helped Red Hot Chilli Peppers when John Frusciante left the band. When Kurt Cobain died in 1994, Dave Grohl asked Hawkins, Alanis Morissette's drummer, to join Foo Fighters.
Ultimately, most grunge musicians have played with each other somehow, but none have been long-lasting. Let's hope 3rd Secret isn't a one-album band. Rock needs more ambassadors right now.
Source: Read Full Article