Bre Tiesi, expecting a baby with Nick Cannon, says they've been 'on and off for years'
https://www.instagram.com/p/CbifhGAP8lz/
Bre Tiesi is a 30-year-old model who is expecting her first baby with Nick Cannon. As we know, this will be Nick's eighth baby. His first, however, after publicly announcing he was attempting to remain celibate until the end of the year (hint: he did not make it). Octavio (not his real name) Cannon is a boy, we know this because of the gender reveal the couple had a few months back. Now, Bre is revealing a little more about her and Nick's relationship, which is that they've been together for almost a decade. Only, it's been an off and on thing. Mm-kay.
Bre Tiesi isn't afraid to do her own thing.

The 30-year-old model said as much in her first interview since announcing that she's expecting a baby with Nick Cannon, telling E! News' Daily Pop that while "some people have their idea of conventional relationships and certain things," she and Nick still "have a beautiful relationship [where] everything is so supportive and positive."

In fact, Bre described their near-decade-long dynamic as almost perfect. They haven't exclusively dated for that long—Bre said she's had other partners and even got married at one point—but when it comes to Nick, "I've always come back."

"Him and I have had our on-and-off for years," Bre added. "And I just respect and love who he is so much as a person, that when I thought about, 'Do I want my son to be this person? Look at your characteristics, look at your personality, look at how you treat people…' That's what is so much more important to me than anything. And he treats me amazing, so that's all I look at."

For now, Bre said she's concentrating on "my family [and] my relationship," but she could see all of Nick's children coming "together" as adults.

As for Mariah, Brittany and Abby, "I feel like everybody is focused on their own family and their own situation," Bre explained, "and we're all very supportive and just respect that. Like, 'That's your family, this is ours and [if] you need anything, we're here.'"
[From E! News via Just Jared]
I'm all for folks doing their own thing in relationships. I swore I'd never get married, I'd have kids on my own and men would never be more than a hobby (oops.) So if this is how Bre sees her and Nick working out then I wish them the best. But I think Nick has an agenda with the way he's procreating and I'm not sure he's even admitted it to himself yet. Which will make parenting with him difficult at some point. We know he refuses to support the children's mothers if they start seeing other men, which Bre just admitted she's been doing for a decade. And her feelings about the other mothers is very nice, but reality might be much harsher when Bre actually is in a bind. I'm not saying the other moms aren't generous women, just that, as Bre said, there are times they'll need to be focused on their own family. I think Nick wants to be a good parent and I hope he is. But when he speaks of having kids, he talks around the subject a lot, like "there are a lot of people I could have impregnated" and "then life happens" when speaking about condoms. Other than consequences for his children's mothers, he rarely discusses responsibility or long-term.
But Bre sounds like she knows what she wants, and she obviously knows who Nick is, having known him for as long as she has. So she knows that she's taking on this child mainly by herself. And that's fine. I'll be curious to see how "beautiful" her relationship with Nick is when they're off again and she starts dating another man, though.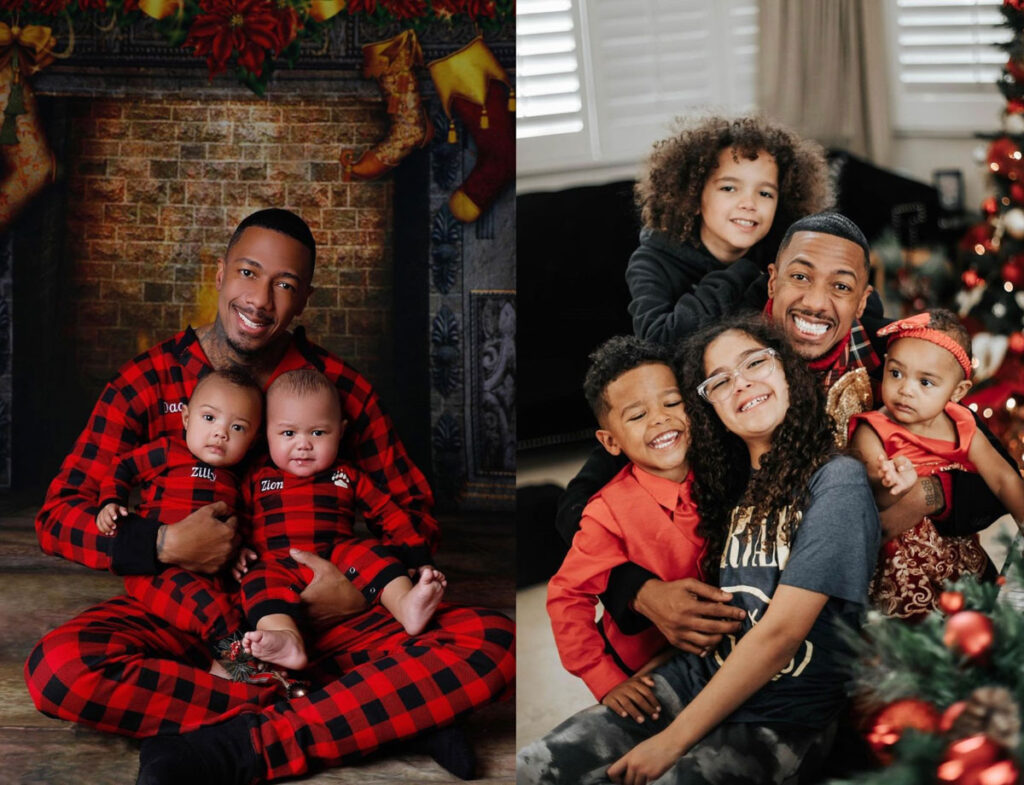 https://www.instagram.com/p/CbYJ2tRvUjx/
Photo credit: Instagram
Source: Read Full Article