'Shark Tank' Contestants Confirm the 'Shark Tank Effect' Delivers in Dollars
Shark Tank has put the spotlight on numerous entrepreneurs since the show launched in 2009. Pitching products and services to now-famous investors Barbara Corcoran, Mark Cuban, Lori Greiner, Robert Herjavec, Daymond John, and Kevin O'Leary, aspiring business owners reveal the cash infusion they get from the exposure alone.
Curie founder Sarah Moret doubled annual sales on 'Shark Tank'
When pitching her natural body care line Curie on Shark Tank, Sarah Moret gained more than a partnership with Barbara Corcoran and Mark Cuban. The two business titans gave Moret a $300K investment for a 14% equity stake in her company, and Moret also earned some hefty sales when the episode aired on March 11.
"It has been crazy," Moret told Showbiz Cheat Sheet. "We thought we had more than enough inventory coming into Shark Tank, and the response has been incredible – beyond my wildest dreams. We sold out on Saturday morning or Friday night – I can't even remember when it was – we're sold out of all our deodorant, stick and spray."
In addition to the sales, Moret has full roster of customers in line for her Curie products and a cash total from the episode that verifies the "Shark Tank Effect."
"We have almost 5000 people on our waitlist," she shared. The sales in just three hours after Shark Tank aired, we did double what we did our entire first year of business."
RELATED: What 'Shark Tank' Star Kevin O'Leary Gets Ticked off by in the Tank: 'That Makes Me Mad'
'Shark Tank Effect' equaled to almost half a million for Mad Rabbit Tattoo
College Students Oliver Zak and Selom Agbitor entered the Shark Tank in season 12 to pitch their tattoo aftercare product, Mad Rabbit Tattoo. The company founders expected a bump in sales from the TV exposure, but didn't realize the tally started during their episode.
"In the 15 minutes that we were pitching, we got $60k in orders," Agbitor revealed to Showbiz Cheat Sheet. "After we were off [the air], we did $200k in revenue, and we were just mind-blown."
With $3 million in sales in 2020, Zak and Agbitor negotiated a deal with Cuban for a $500K investment for 12% of their company. They enterprising pair got almost the same amount from sales in the weekend after their appearance aired.
"The entire weekend, between Friday and Sunday, we did almost half a million, I think like $450k in revenue," Agbitor said. "I think the 'Shark Tank Effect' was more than generous to us."
Pipcorn owners' appearance on 'Shark Tank' is 'still adding value'
In season 6, brother-and-sister team Jeff and Jennifer Martin asked the Sharks for a $200K investment for their healthy snack alternative, Pipcorn. Promising a 10% share of the company in return, the Martin siblings, along with Jeff's wife Teresa, founded the company in 2012 and had high hopes for the brand. Their Shark Tank appearance prompted sales before the cameras stopped rolling.
"While it was airing!" Jeff remarked on the Pipcorn website. "Orders were rolling in before we even said a word. To put it in perspective, in the 24 hours after we aired, we had 7,000 orders on our website. In the 3 months leading up to our airing, we had 26 orders… that's a pretty significant impact!"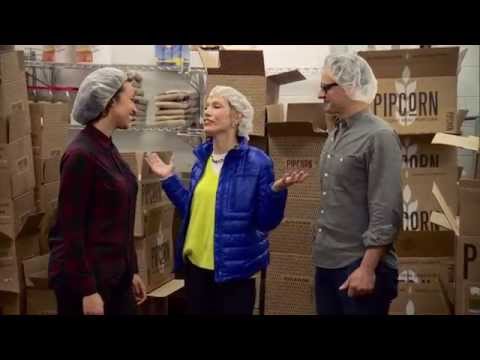 Corcoran became a Pipcorn partner at their asking price. Teresa noted the "immediate" windfall that the "Shark Tank Effect" provided for their business and its continued results.
"Shark Tank 100% changed the trajectory of Pipcorn," Teresa explained. "Then we had the hard job of managing that growth and attention. Five years later, it's still adding value to our business!"
Jennifer added, "The 'Shark Tank Effect' is REAL!"
Source: Read Full Article