Ben Affleck & J.Lo 'know that they were destined to be together,' an engagement soon?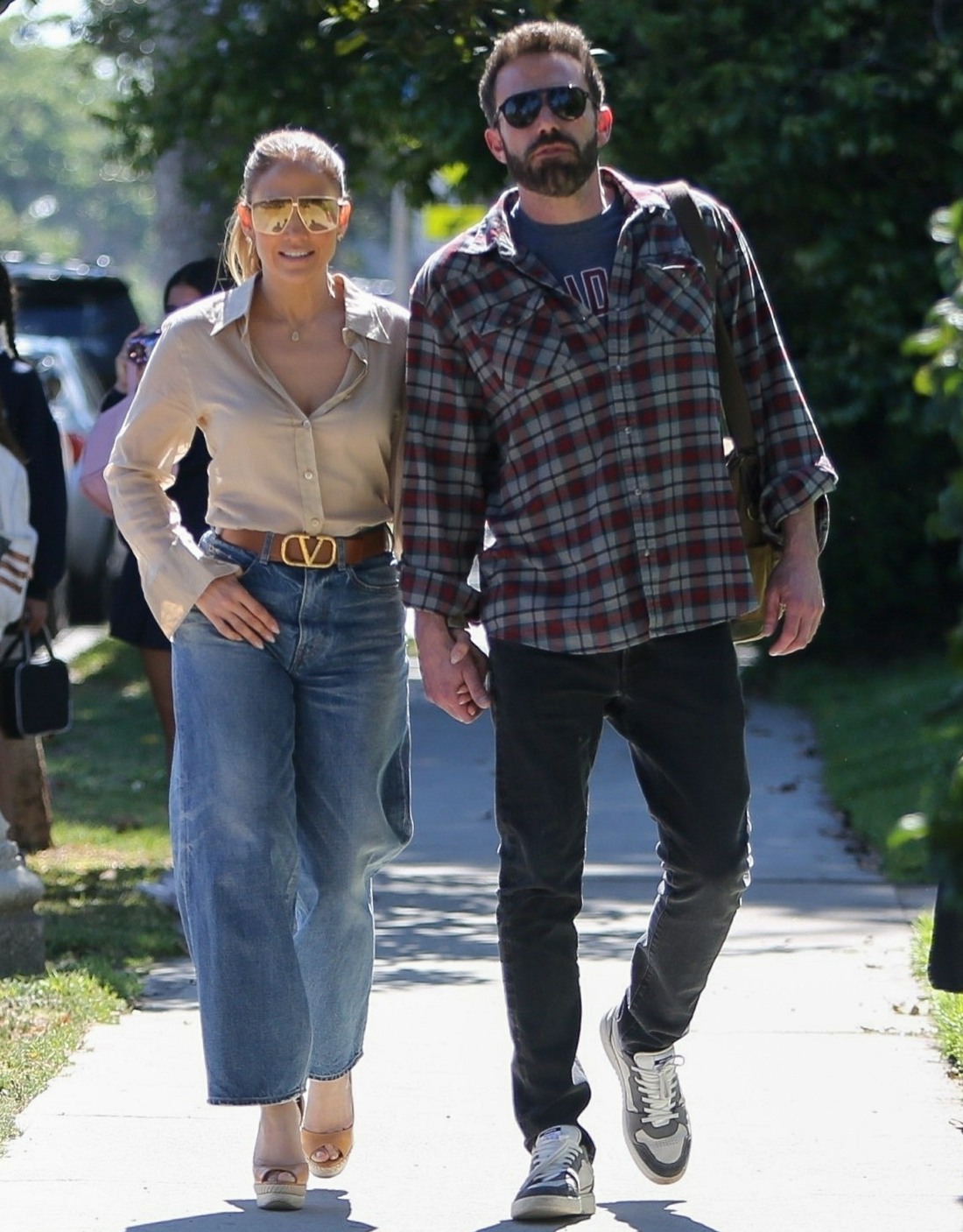 Jennifer Lopez is back in LA after filming a movie in Spain for several months. Ben went to visit her a few times in Spain, and they seemed to be doing fine. Yesterday, Ben and J.Lo were pap'd running errands and picking up his kids from school. This is J.Lo's version of off-duty fashion, with jeans, coordinated belt and wedges, etc. She looks cute. I also enjoy the fact that Ben remains committed to his flannel shirts. Anyway, now that we're coming up on the one-year anniversary of the Bennifer Revival, surely we'll get an engagement? Well, sources tell Entertainment Tonight that it's probably going to happen soon.
Another anillo from Ben Affleck may be on the way to Jennifer Lopez! A source tells ET that the A-list couple is making plans for their forever.

"Ben and Jen can't wait to spend the rest of their lives together and know that they were destined to be together," the source says. "An engagement is on the table and it has been an ongoing conversation….They actively talk about what didn't work in the past and use those experiences to strengthen their relationship now, for the future and for the sake of themselves and their families," the source adds. "They are committed to having a healthy, everlasting relationship."

Another layer to the Deep Water actor and the Marry Me actress' love is their continued support. "Jen and Ben are incredibly supportive of each other," the source notes. "Ben is Jen's number one fan and he completely champions her and always tells her how great she is. He loves talking about her different projects. She is a huge supporter of his too, but Ben really can't stop telling everyone how smart and hardworking she is."

The source also adds that Affleck's first wife, Jennifer Garner, who is the mother of his children, Violet, Seraphina and Samuel, has given the pair her stamp of approval. "Jen Garner and Ben get along well. She is understanding and supportive of Jen and Ben's relationship," the source says. "She knows Ben is doing well all around and at the end of the day, she just wants what's best for the kids and for things to be seamless and unproblematic. She wants everyone to be happy and healthy and her kids are always the priority."

"Everyone is feeling good at this point and looking forward to the future," the source adds.
[From ET]
I think it's probably a good sign that they haven't had some big splashy engagement thus far. It shows that they have grown and matured, they're not kids, they are both parents and they care about blending the family in the right way, at the right time. I also think Ben is very supportive of Jen's career… now. Maybe he was 20 years ago too, but I think he probably respects her hustle and her career even more now. Anyway, can't wait for the engagement!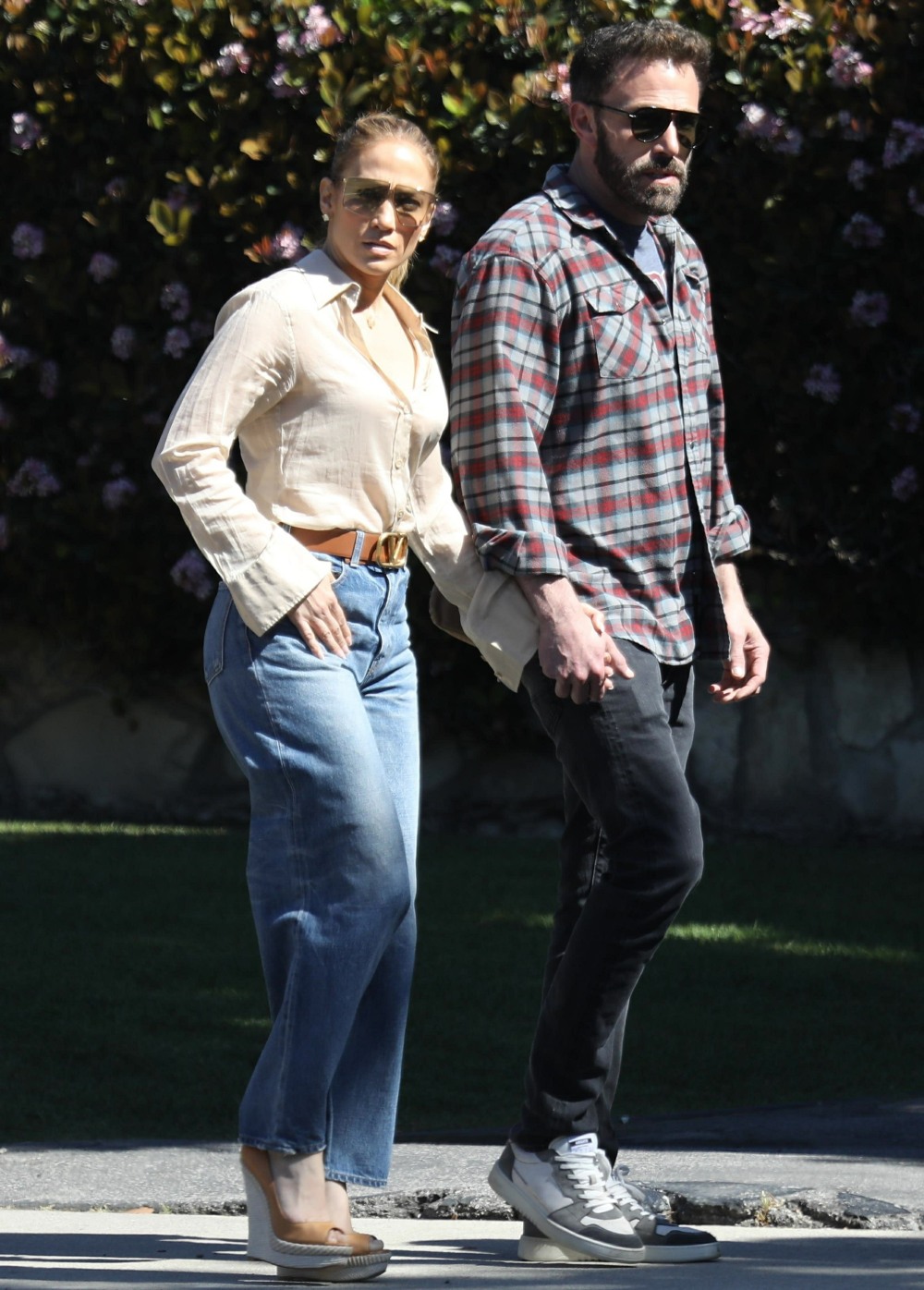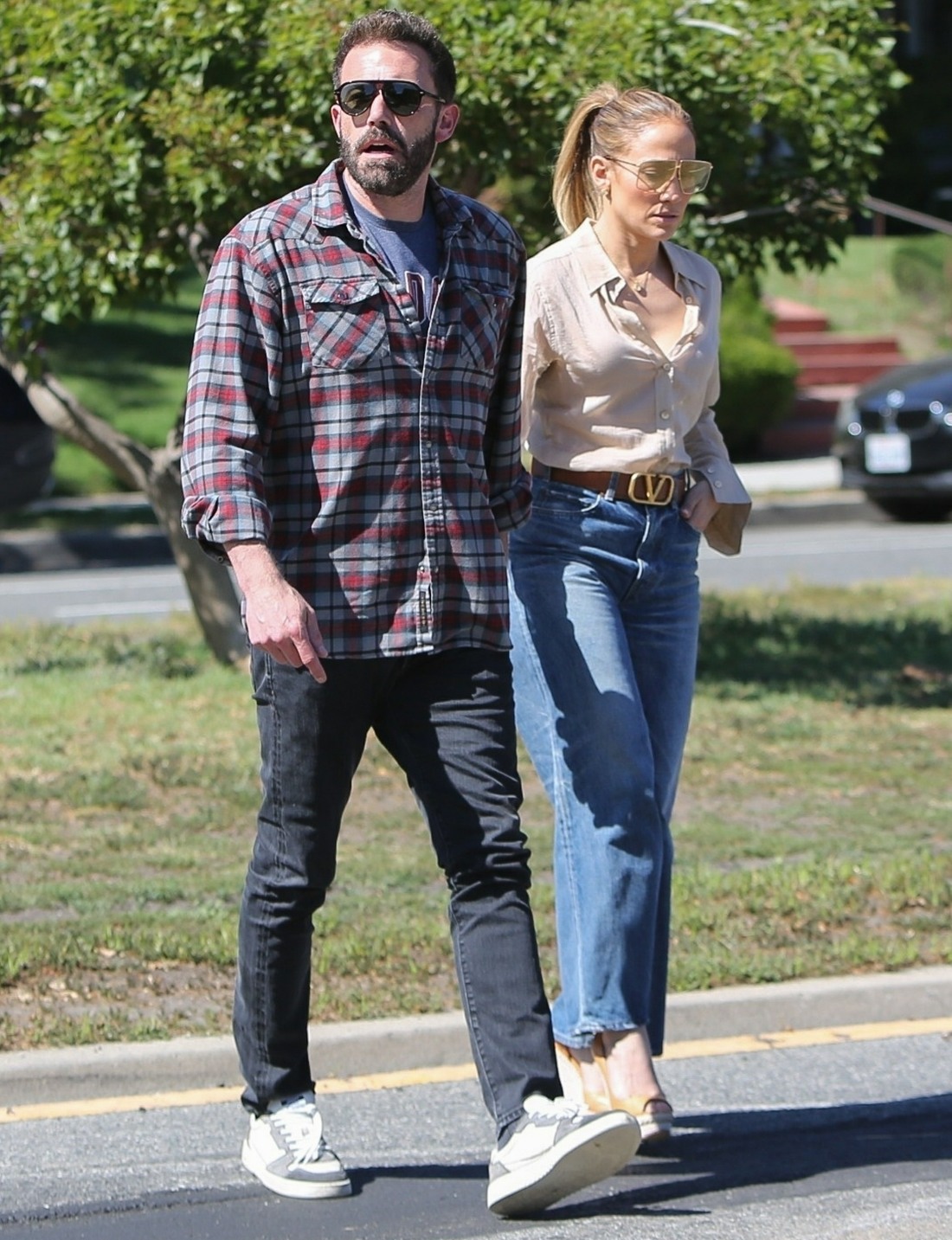 Photos courtesy of Backgrid.
Source: Read Full Article