Even Without the Prosthetic Nose, "Cyrano" Is a Master Class in 17th-Century Beauty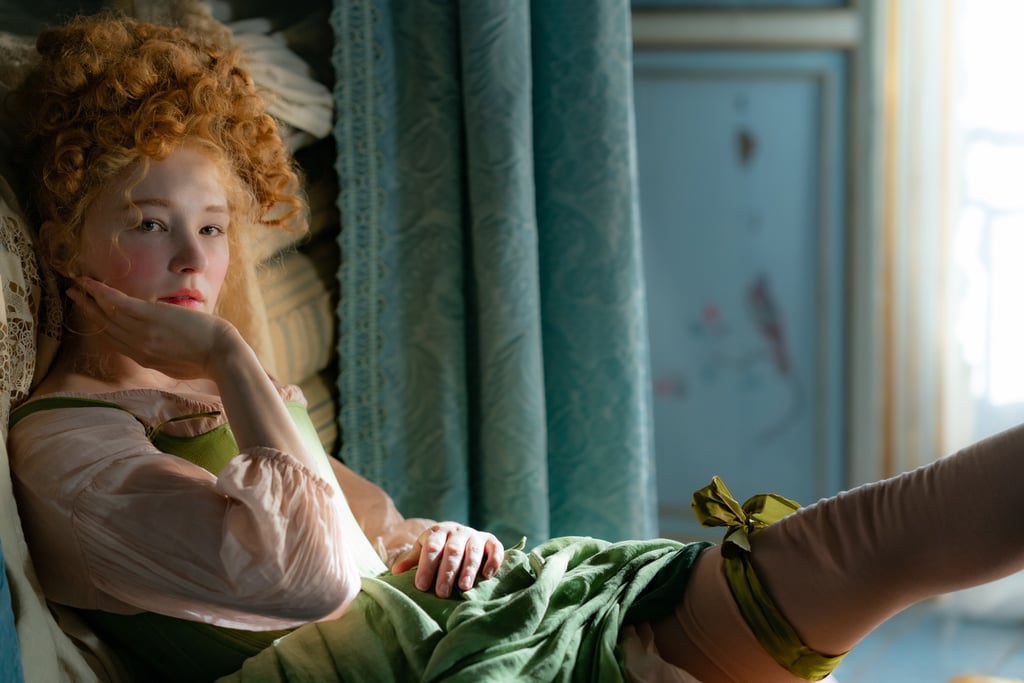 Even Without the Prosthetic Nose, "Cyrano" Is a Master Class in 17th-Century Beauty

If we had to write the recipe for a perfect period piece, we'd call for three main ingredients: powdered wigs, pounds of blush, and director Joe Wright (he's the brain behind that hand scene in "Pride & Prejudice"). Luckily, the latest film adaption of the 125-year-old play "Cyrano" has all three boxes ticked.
Period pieces, by definition, might sound boring, but Wright's unique spin on old stories have proven to be anything but your grandfather's historical documentary. "Cyrano" is a musical retelling of "Cyrano de Bergerac," the timeless tale of a French army solider who pines for a great love he feels he'll never have. Throughout the film, we follow Cyrano (played by Peter Dinklage) as he helps a young cadet Christian (Kelvin Harrison Jr.) woo Roxanne (Haley Bennett) with poetry he secretly pens. It's a familiar allegory about inner beauty and yet it still manages to make us weep, long for the unrequited love, and maybe, even if only a little bit, wonder what it was like to wear those 17th century wigs and beauty marks.
Period romances are birthed out of history, so it goes without saying that lots of research and real-life references were pulled for the now Oscar-nominated film. To get the behind-the-scenes details of how this movie came to life in the 21st century, we spoke with hair and makeup department heads Siân Miller and Alessandro Bertolazzi. Ahead, they share how they worked alongside Wright to make sure "Cyrano" felt authentic without losing the theatrical nature it was born with.
Source: Read Full Article