Getting married is more expensive than buying a house in these cities
Millennial homebuyers are boosting the strong housing market: Bary
Barron's associate editor Andrew Bary shares his insights on affordability in today's housing market on 'Barron's Roundtable.'
Some couples who are looking to their future may have a difficult financial decision ahead of them: to get married or to buy a house. 
In some places in the country, it's actually more expensive to have a wedding than it is to buy a house, according to a Tuesday report from SmartAsset. 
BEST STATES TO RAISE A FAMILY IN 2022: REPORT
For its report, the financial technology company compared the 150 largest metro areas in the U.S. and compared them based on three metrics: average wedding cost, median home sales price and 13% down payment – which SmartAsset found by taking 13% of the median home sales price in each city, according to the methodology.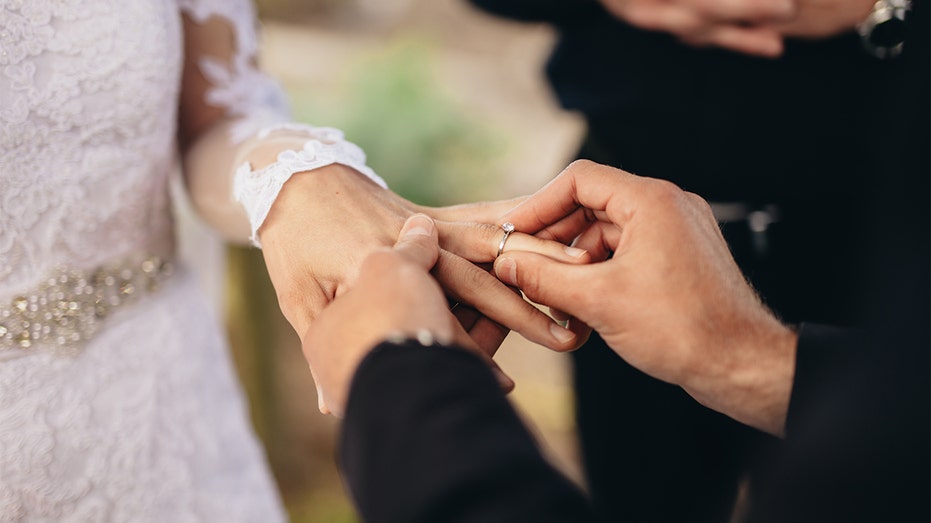 There are 20 cities out of the 150 largest U.S. cities where it is more expensive to have a wedding than it is to buy a house.  (iStock / iStock)

Aside from its top 10 ranking, SmartAsset also found that only 20 cities out of 150 had cities where a wedding was more expensive than a down payment on a house. 

AMERICANS LARGELY MOVED TO 'LOW-DENSITY' STATES IN 2021: STUDY

To see which cities made it to the top of the list, here are the 10 places where a wedding costs more than a down payment, according to SmartAsset. 
1. Binghamton, New York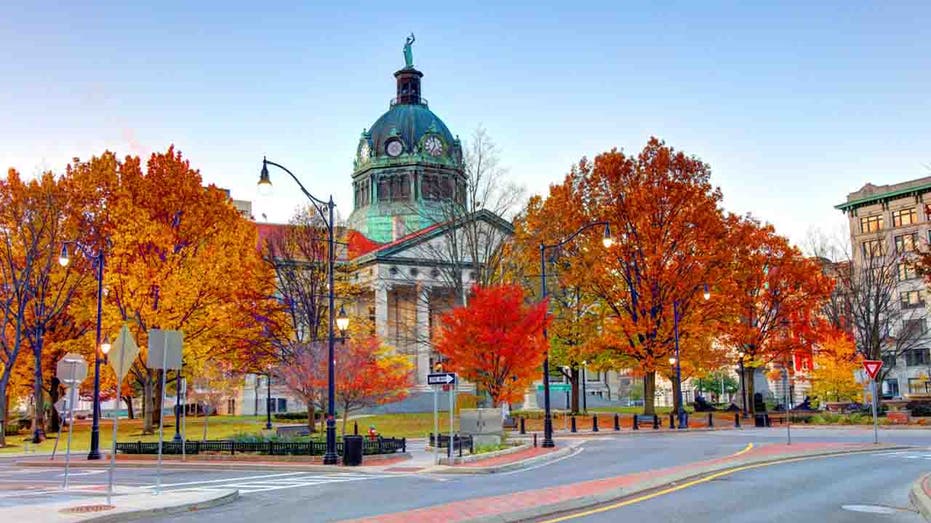 In Binghamton, New York, it is more expensive to have a wedding than to make a down payment on a house, according to SmartAsset.  (iStock)

Average wedding cost: $29,327

Median home sales price: $127,700

13% down payment: $16,601

How much more is a wedding than a house: 76.66%
2. Youngstown-Warren-Boardman, Ohio-Pennsylvania
Average wedding cost: $22,634

Median home sales price: $119,000

13% down payment: $15,470

How much more is a wedding than a house: 46.31%

MYRTLE BEACH REAL ESTATE: WHAT YOU CAN GET FOR $850K
3. Erie, Pennsylvania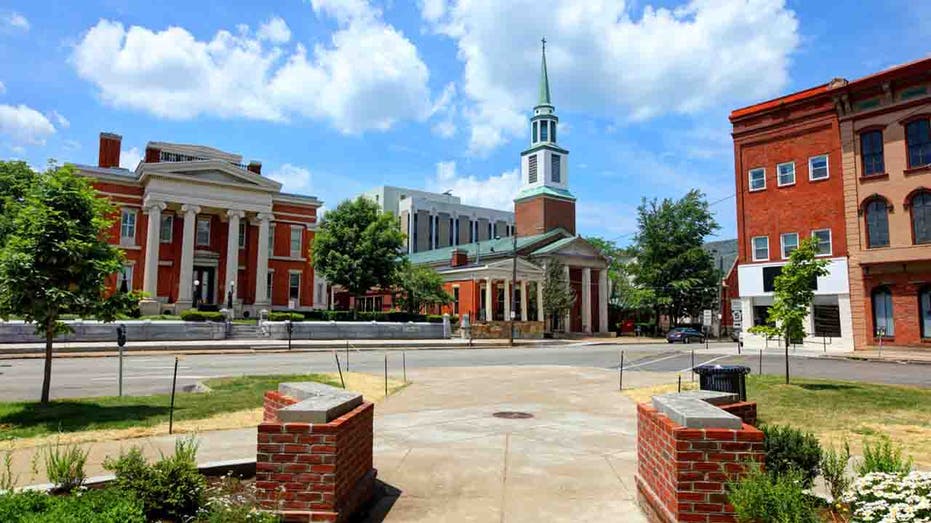 Eerie, Pennsylvania, is pictured. (iStock)

Average wedding cost: $24,918

Median home sales price: $135,100

13% down payment: $17,563

How much more is a wedding than a house: 41.88%
4. Peoria, Illinois
Average wedding cost: $23,514

Median home sales price: $128,100

13% down payment: $16,653

How much more is a wedding than a house: 41.20%
5. Syracuse, New York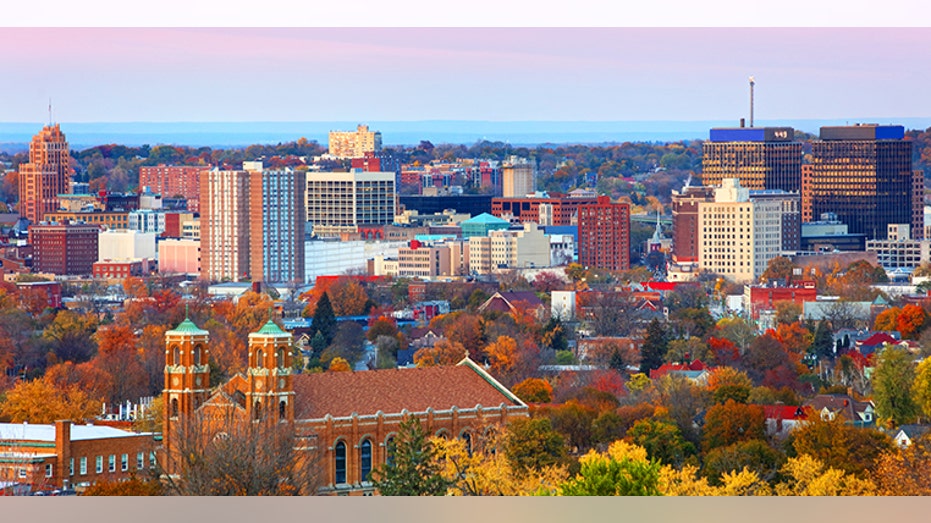 Syracuse, New York, is pictured.  (iStock)

Average wedding cost: $29,293

Median home sales price: $161,400

13% down payment: $20,982

How much more is a wedding than a house: 39.61%

CLICK HERE TO READ MORE ON FOX BUSINESS
6. Rochester, New York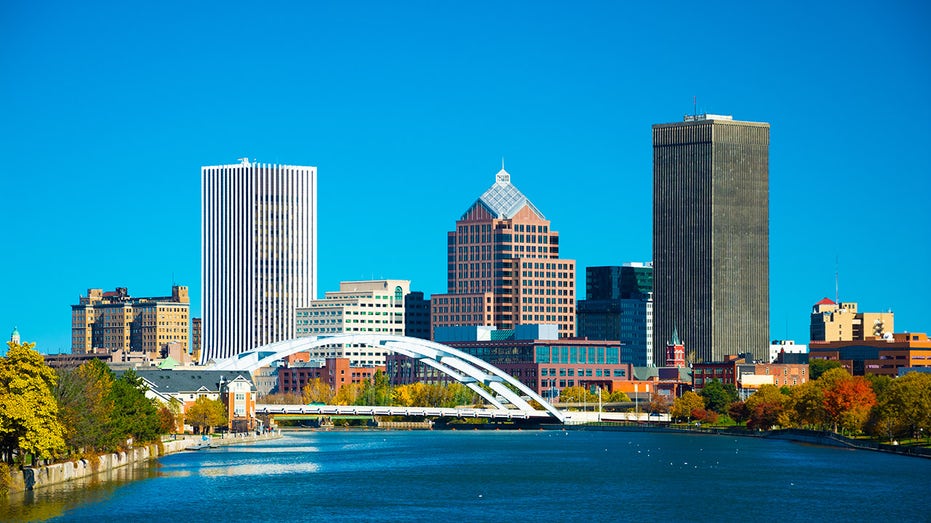 Rochester, New York, is pictured. (iStock)

Average wedding cost: $29,525

Median home sales price: $170,400

13% down payment: $22,152

How much more is a wedding than a house: 33.28%
7. Rockford, Illinois
Average wedding cost: $23,355

Median home sales price: $141,300

13% down payment: $18,369

How much more is a wedding than a house: 27.14%

GET FOX BUSINESS ON THE GO BY CLICKING HERE
8. Buffalo-Cheektowaga, New York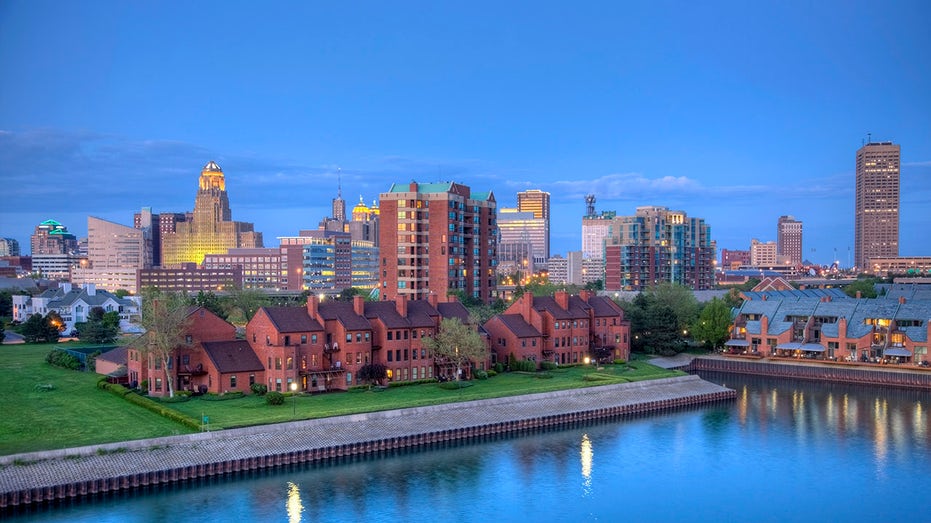 Buffalo, New York, is pictured.  (iStock)

Average wedding cost: $28,106

Median home sales price: $178,500

13% down payment: $23,205

How much more is a wedding than a house: 21.2%
9. Davenport-Moline-Rock Island, Iowa-Illinois
Average wedding cost: $21,238

Median home sales price: $142,800

13% down payment: $18,564

How much more is a wedding than a house: 14.4%
10. York-Hanover, Pennsylvania
Average wedding cost: $29,473

Median home sales price: $199,300

13% down payment: $25,909

How much more is a wedding than a house: 13.76%

Source: Read Full Article