Why John Lennon Said He Didn't 'Own' The Beatles' 'Across the Universe'
Tons of things inspired John Lennon to write songs, but sometimes they came to him when he was least expecting them. During his time in The Beatles, John wrote many hits, but he wasn't as proud of some of them as he was "Across the Universe." However, since the lyrics came to him unexpectedly, he never considered the tune entirely his own. Some otherworldly power used him as a vessel and the song came through.
John Lennon said the lyrics to 'Across the Universe' weren't really his
In David Sheff's All We Are Saying, John said the lyrics for "Across the Universe" came randomly one night. But lines like "Words are flowing out like endless rain into a paper cup. They slither wildly as they slip away across the universe" didn't come from a spiritual place.
"I was lying next to my first wife in bed, you know, and I was irritated," John said. "She must have been going on and on about something and she'd gone to sleep and I'd kept hearing these words over and over, flowing like an endless stream. I went downstairs and it turned into sort of a cosmic song rather than an irritated song; rather than a 'Why are you always mouthing off at me?' or whatever."
However, since the lyrics literally flowed out of John like endless rain, he never saw them as his own. "But the words stand, luckily, by themselves," John continued. "They were purely inspirational and were given to me as boom! I don't own it, you know; it came through like that.
"I don't know where it came from, what meter it's in, and I've sat down and looked at it and said, 'Can I write another one with this meter?' It's so interesting: 'Words are flying [sic] out like [sings] endless rain into a paper cup, they slither while they pass, they slip away across the universe.' Such an extraordinary meter and I can never repeat it! It's not a matter of craftsmanship; it wrote itself. It drove me out of bed. I didn't want to write it, I was just slightly irritable and I went downstairs and I couldn't get to sleep until I put it on paper, and then I went to sleep.
"It's like being possessed; like a psychic or a medium. The thing has to go down. It won't let you sleep, so you have to get up, make it into something, and then you're allowed to sleep. That's always in the middle of the bloody night, when you're half awake or tired and your critical facilities are switched off."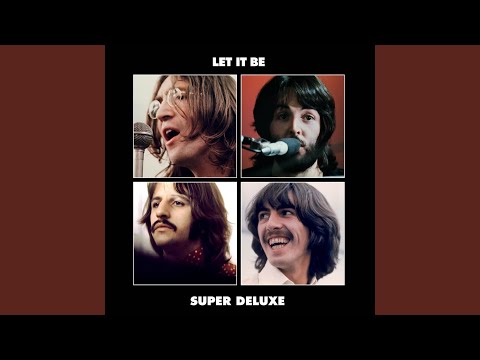 John said 'Across the Universe' has some of his best lyrics
Apart from the lyrics that came out of nowhere, flowing out of John as if he were a conduit, there is also the line "Jai guru deva, om." It's a Sanskrit phrase that roughly means "Victory to God divine." Beatles Bible wrote that John likely heard the phrase from Maharishi Mahesh Yogi, whom The Beatles first met in August 1967.
"'Jai' is a Hindi word meaning 'long live' or 'victory,' and 'om' is a sacred syllable in the Hindu, Jain and Buddhist religions," they wrote.
John was very proud of "Across the Universe." "It's one of the best lyrics I've written," John told Rolling Stone in 1970. "In fact, it could be the best. It's good poetry, or whatever you call it, without chewin' it. See, the ones I like are the ones that stand as words, without melody. They don't have to have any melody, like a poem, you can read them."
John loved the tune's lyrics but it was hard to record
The lyrics of "Across the Universe" might have come easily for John, but it was a bit harder to record. John recorded the tune in 1968 and struggled with the vocals.
Recording engineer Geoff Emerick said they taped the lead vocal "over and over again because John was unhappy with the job he was doing… It hadn't come out the way he'd heard it in his head."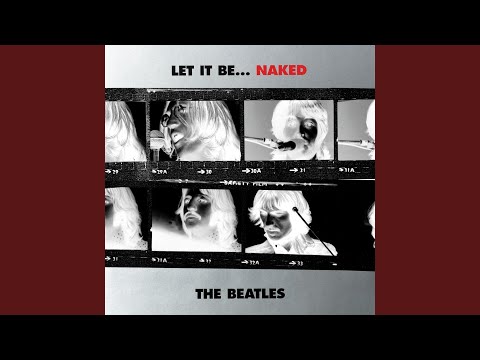 John initially wanted The Beatles to release the song as a single while they were in India. They chose "Lady Madonna" instead. "Across the Universe" first appeared on No One's Gonna Change Our World, a various artists charity album.
Then, The Beatles put the song on the back burner, which upset John. However, the final version of "Across the Universe" came after The Beatles let Spector put the finishing touches on Let It Be.
"He [Spector] dug it out of the Beatles files and overdubbed it," John said in All We Are Saying. "The guitars are out of tune and I'm singing out of tune 'cause I'm psychologically destroyed and nobody's supporting me or helping me with it and the song was never done properly."
But Spector seemed to have the Midas touch. The producer slowed down the original recording and added a choir and orchestra, which pleased John immensely. "Spector took the tape and did a damn good job with it," John told Rolling Stone.
Someone meant for "Across the Universe" to be a hit. Even if it took a little bit of help to get there. Now, it's a Beatles classic.
Source: Read Full Article