'The Real World' Took a Bite out of 'Reality Bites': Glen Naessens Worried He Would Be Fired From the Movie (Exclusive)
MTV's The Real World: Los Angeles cast member Glen Naessens and his band Perch appeared in the Gen X anthem film Reality Bites and he recently revealed why his friends made a lasting impression on the set. The impression was so big, he worried it was going to get them kicked out of the film.
Naessens and his band performed in the background during club scenes in the movie. Plus Naessens had a cameo moment where he walked in between Ethan Hawke and Winona Ryder's fight at the club. He laughed about that moment, sharing with Showbiz Cheat Sheet he essentially checked Hawke during the first take. And director Ben Stiller wasn't amused. But that's not why he worried he was going to get fired from the movie.
How did Glen Naessens end up in the club scene with Ethan Hawke and Winona Ryder?
Naessens' connection to the film came thanks to Real World friend Beth Stolarczyk. She was working in production at the time and helped get him in front of casting agents.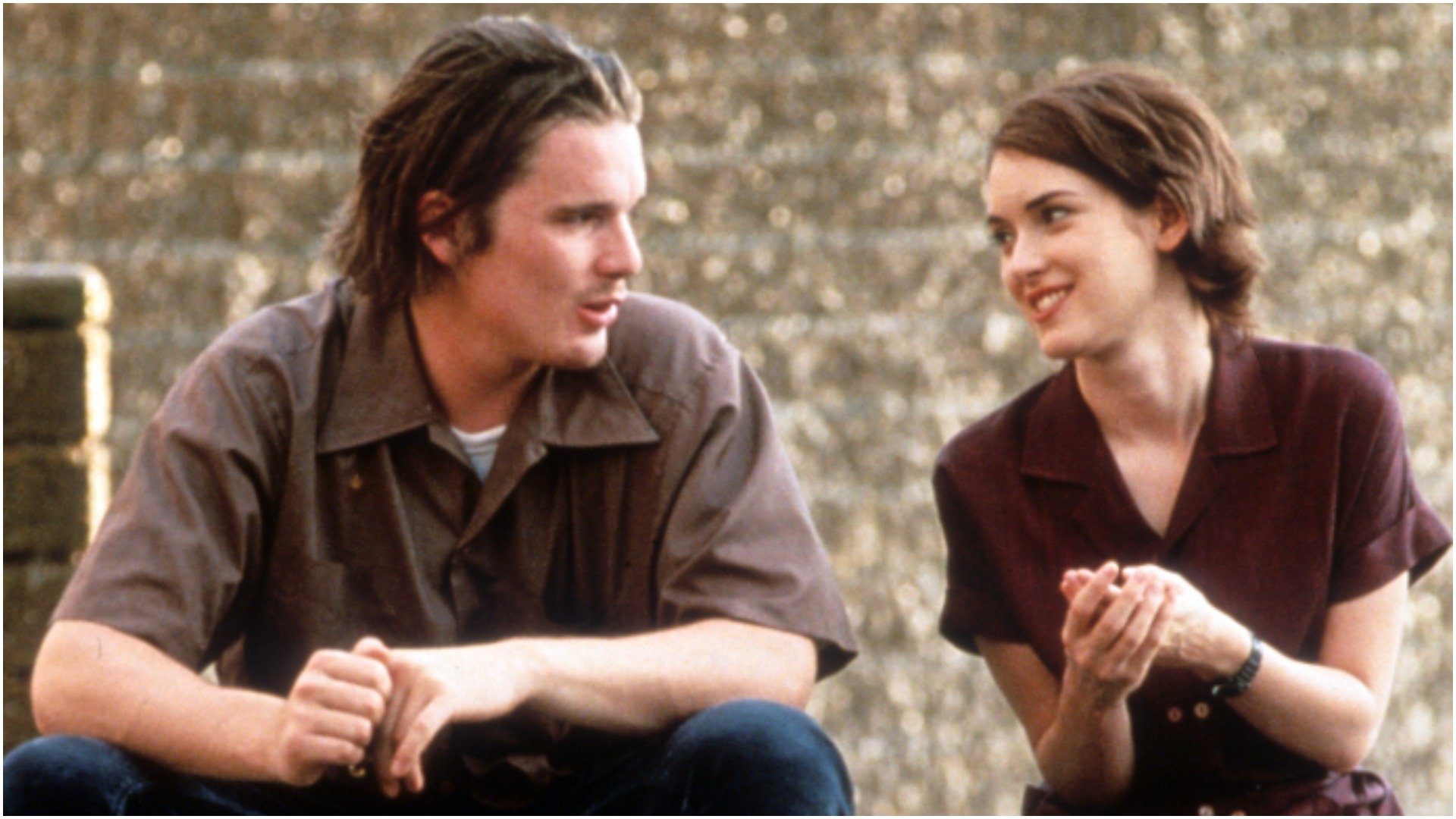 But he laughed about his cameo appearance at the club, revealing that he wasn't originally supposed to be in the shot. Stiller asked him to come inside the club and wait while another extra walked by Hawke and Ryder. "This guy was supposed to walk from where I was standing into the bathroom and then back out as Ethan and Winona are fighting by the phone," he recalled. "And he does a couple of takes and everything. And then he tells the guy just to get out. He's like, 'Can somebody walk from here to there?'"
"And then he goes, 'Glen, come here!'" he continued. "So I walk up to him and he's like, 'Do you think you can walk from here into that bathroom and wait and then come back out? And I said, 'Yeah, I can do that.'"
But of course, Naessens added a little theater to his first approach. "They go 'action' and so I walk and Ethan Hawke is standing there and I bumped him," Naessens recalled. The final cut showed Naessens brushing Hawke's shoulder, which was not actually part of the direction.
Naessens said he pretty much slammed Hawke into the wall during the first take. "Then Ben Stiller was like, 'OK that's great but why are you hitting Ethan?'" he said. "I said I just bumped into him. He was like, 'No, no no. Look, this time walk in there. Don't touch Ethan and walk out.'"
Why did he worry Perch would get kicked off the set of 'Reality Bites'?
Naessens said he was a little anxious leading up to the cameo scene beforehand because his band had caused a ruckus outside the club only minutes leading up to the scene.
"It's just before that happened," he said about his cameo club scene. "I was standing outside because we were waiting for our time to get up and perform. And I'm outside and I was so distracted because I was talking to so many different people."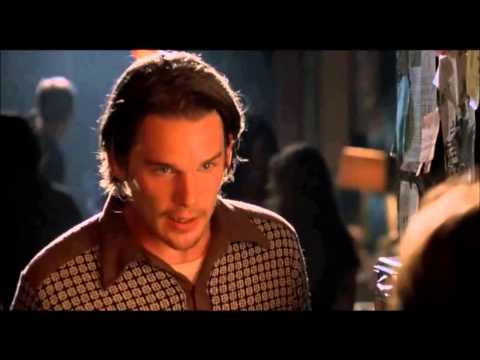 "And our drummer, he's a character, is such a character," Naessens said. "Somebody bet him because he was saying to people like, 'I can jump over the craft service table in a single leap.' And I'm trying to stop this from happening. And then I got distracted. The next thing, you know, I hear a crash."
"I see some coffee pouring all over the street and everything is all over the place. I'm like, 'What the heck happened?' And I turn and I see Lem over there and he tried to jump over the table. He took out the whole craft service table. And as that happens, I hear Ben Stiller going, 'Glen!' and I'm like, what the f***? Like, we're not even going to get to perform. They're gonna kick us out. And so I walk over to Ben Stiller. He's like, 'Look, I need you to come in here.' I'm like, 'Oh God." At that point, Naessens was convinced Stiller was going to send the band packing. Thankfully, he didn't.
Glen Naessens remembers 'Reality Bites' being a fun and positive experience
Craft service table destruction aside, Naessens recalled the set being a lot of fun. Perch played at the club in the film, and Stiller let the band complete an entire set. "The coolest thing was that Ben Stiller let us play a whole set," he said. "Which was really fun. He let Perch play a set and he just filmed around us playing the set, which was so awesome."
"We had just finished a demo tape and he even took that," he added.
Naessens also recalled the funny moment when he met Ryder. "I was standing there waiting for everything. And Winona Ryder came walking up to me. And she goes, 'Hi, Perch, I'm Winona.' And I'm just standing there. Like, in my mind, I'm like, I'm in shock. I'm just like, 'Oh my God, she's walking towards me. She's coming towards me.' And she stuck out her hand."
He also said MTV executives wouldn't let that moment go and ribbed him about it. Real World co-creator Jonathan Murray would especially joke with Naessens. "He'd be like, 'Oh Winona was looking for you. Is it cool if I gave her your number?' So they would always tease me like that."
Source: Read Full Article