The 1966 Batmobile from 'Batman' Was a Pain to Drive
The 1966 Batman TV show introduced one of the most iconic Batmobiles to date. It was futuristic for its time. But according to series' lead Adam West, it was a pain to drive.2
The Batmobile from 'Batman' was a Ford concept car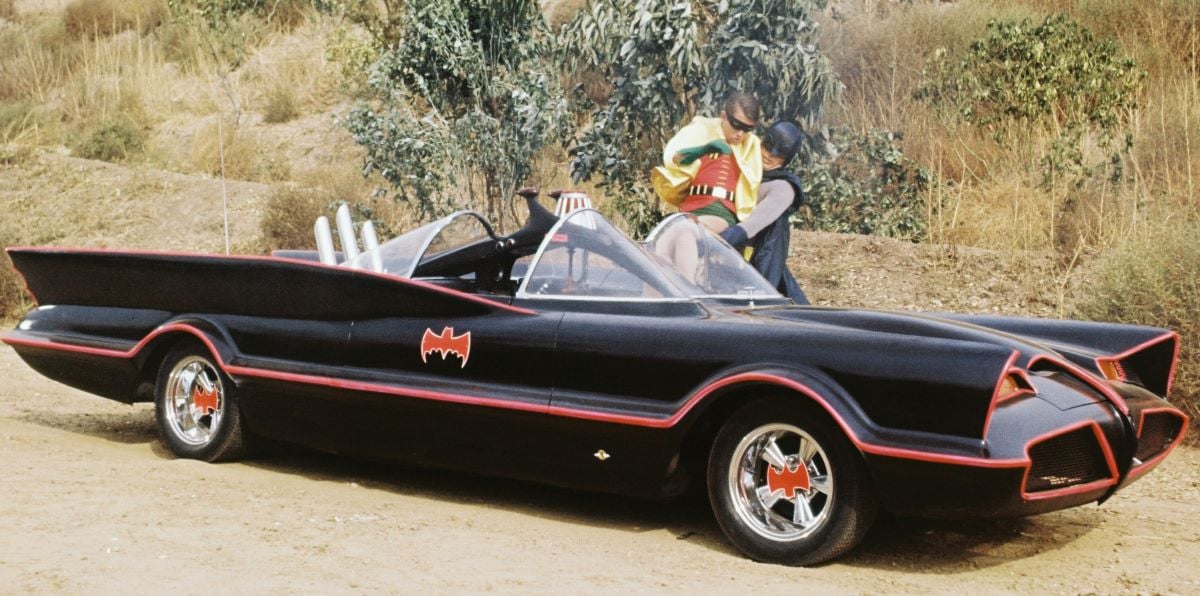 The Batman series aired on ABC for three seasons, from 1966 to 1968. The campy superhero comedy starred West as Bruce Wayne/Batman and Burt Ward as his sidekick, Dick Grayson/Robin.
Hollywood car expert George Barris used a 1955 Ford Lincoln Futura to create the show's iconic Batmobile. The concept car had a futuristic look that Barris felt fit the show perfectly.
"This was a red car that was very aerodynamic," Barris said in an interview with the Television Academy. "I did put all the little trick things in — we had all kinds of little trick things that were incorporated into the car to be a 20th-century crime fighter in the 60s that would do tricks of its own."
Adam West admitted the Batmobile on 'Batman' was not easy to drive
In most episodes of Batman, the Dynamic Duo would head out on their missions in the Batmobile. But according to West, driving the Batmobile proved to be a scary task.
"It was fun from moment to moment," West told Moviefone in 2017. "I was scaring the hell out of people with it, especially Burt Ward, who had white knuckles — It wasn't easy to drive because it had problems with balance and tracking and brakes and so on."
West said that the car looked great on camera. But in reality, it had a lot of issues.
"I did a lot of the driving," he said in an interview with the Television Academy. "[But] my favorite toy was the Batcycle or maybe the Batboat."
"The Batmobile was a little unwieldy," West added. "It was the suspension, [it] was not too good. It looked wonderful on film, and it served that purpose beautifully. But it was tough to drive and bless Burt because he must have been white-knuckled most of the time when I was driving because the brakes would give out or whatever."
Adam West raced the Batmobile on Jay Leno's Garage
West made a cameo in a 2016 episode of Jay Leno's Garage, titled "Crime Fighters." He appeared in the 1960's Batmobile and challenged Jay Leno, who was driving Zack Snyder's Justice League version, to a race.
"I recently raced in the Batmobile [against] the new tank-like Batmobile, in a show called Jay Leno's Garage," West said in his chat with Moviefone. "So we raced, and guess who won? The f***ing old Batmobile — I'll tell you, it was funky and colorful, and the kids -– everybody seems to have loved that Batmobile. So do I."
Source: Read Full Article