How Drew Barrymore Strives to Be a 'Disarming' Host – and a 'Naughty' Guest
As an actor and pop culture icon, it makes a lot of sense to fans of Drew Barrymore that she has her own talk show. She brings her brand of realistically optimistic and candid life advice to daytime audiences at CBS with The Drew Barrymore Show. But that doesn't mean she was always a "good" guest herself. In fact, she called herself "naughty" for one of the things she liked to do, or not do, before interviews.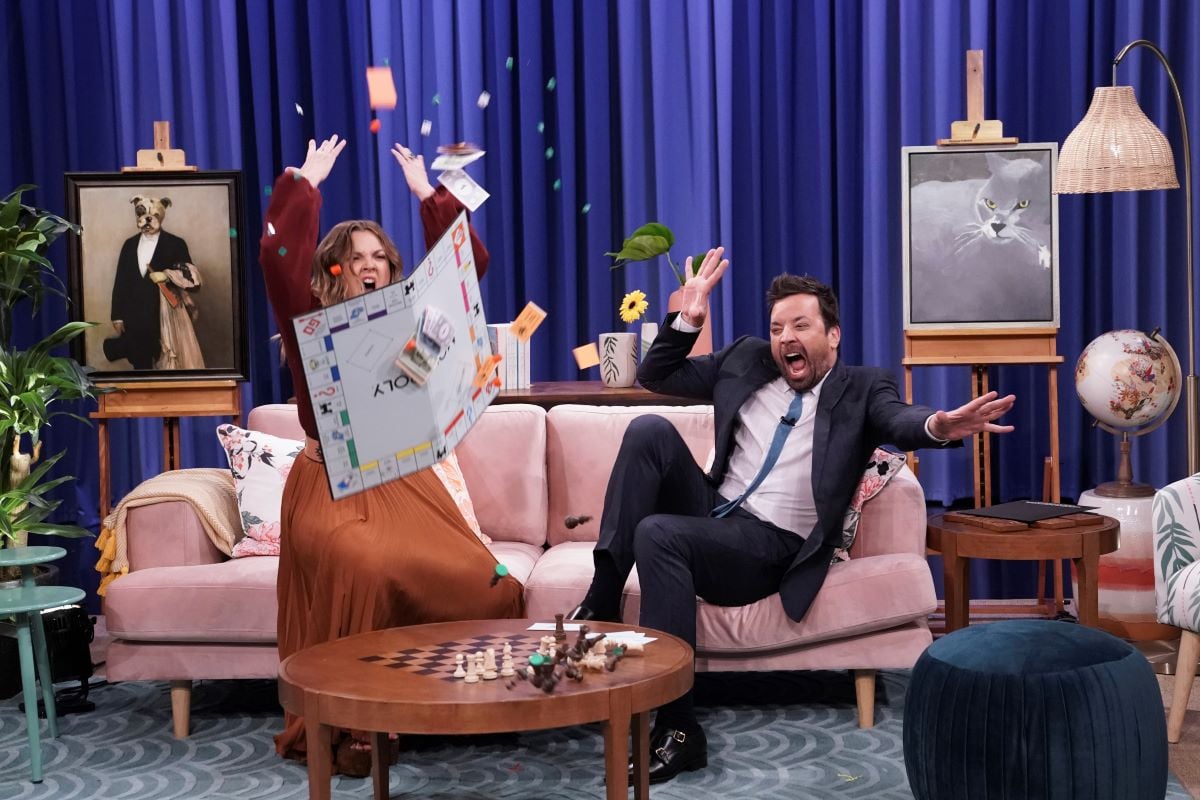 Drew Barrymore on why she was a 'naughty' guest
When Barrymore was asked by Collider in 2020 how she tried to be a good talk show guest prior to starting her own show, she refuted the notion entirely. "I tried to not," she replied. "I was naughty, actually."
She explained that she didn't do pre-interviews because she "never wanted to know what questions were coming" in an interview. But she also said she felt more herself when she didn't plan ahead for interviews.
On why she prefers spontaneity, she said, "I like to go in blind and play because life is just too short not to. I wanted to be spontaneous and be myself, and not pretend to be anyone else or try to hit a comedic story but use the time as if my heart and excitement were on the line."
Drew Barrymore wanted a 'refreshing approach' to hosting guests
According to Barrymore, her unique approach to being a guest on a talk show allowed her to adopt a new method for hosting. "I always went into this show knowing that, if anybody wants to come here and do that, I would love it," she explained to Collider, "and I would love to try to give people a refreshing approach, if they want."
For her, that means talking more about life and less about work, though she promises she'll get to that. "I would love to go in the back door of conversations and talk more about your life experience or your upbringing rather than the thing you're working on now and promoting," she explained. "I know that's an essential aspect and we'll certainly, professionally, hit that button."
Barrymore said she hopes to create "something more casual and a little more disarming" with her approach. "I'm more about flow," she explained. "I'm very grateful to anyone who will do our show because I know how it felt for me."
Drew Barrymore wants to talk about things people can relate to
As Barrymore told Collider, she thinks her own experiences are something she shares in common with others. "I'm really convinced that all of this work I do on myself is the same thing that everybody else is going through," she shared.
"We are trying to reach enlightenment, we are trying to grow, we are trying to figure things out, we are going through uncomfortable changes in our lives.," she said, "I want to talk about that stuff. I'm totally into the conversation. So, I just would love for it not to be topical and surface, whatever we do."
And it looks like her plan is working, as fans of The Drew Barrymore Show love her honest hosting style and unscripted approach to being a guest.
Source: Read Full Article