I've Been Obsessed With This $20 Blush for Months, and I'm Finally Sharing It With the World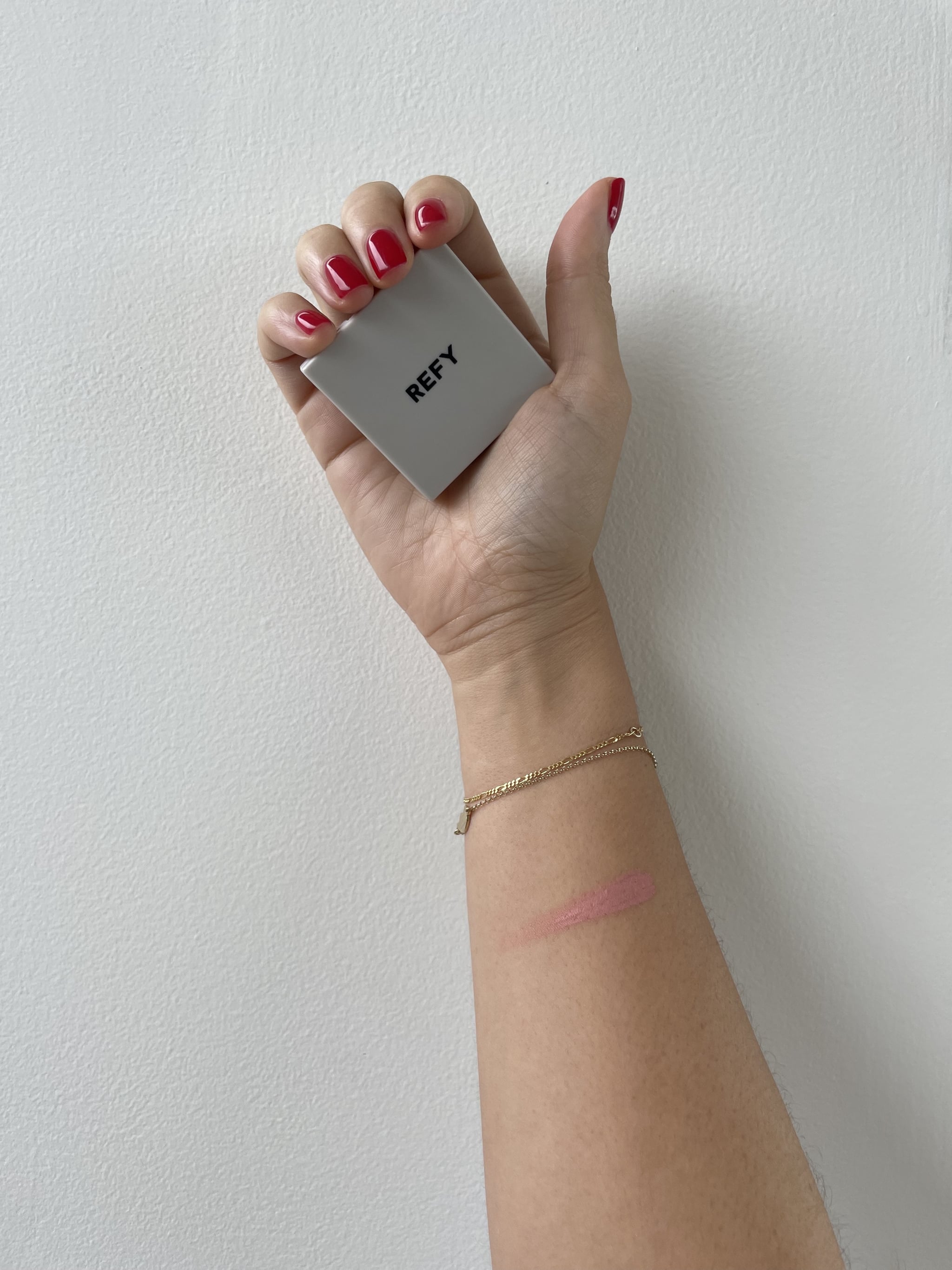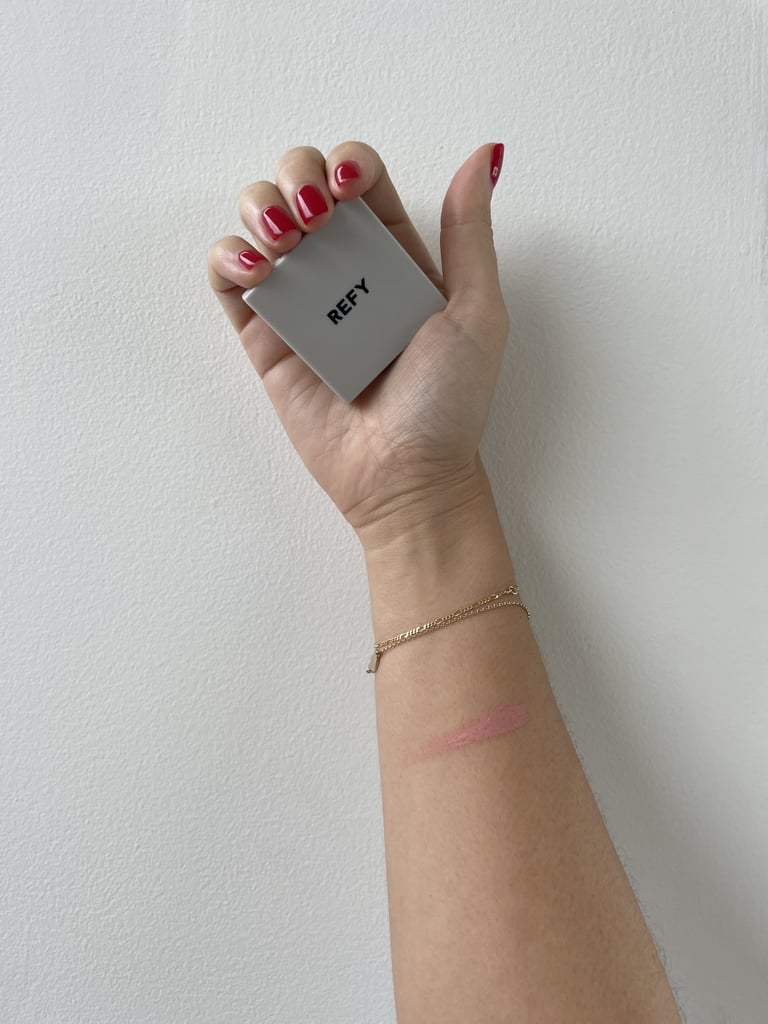 Refy Beauty was founded by influencer Jess Hunt, who is known for her bold brows.
The brand recently launched a line of makeup products including blush, highlighter, and bronzer.
We tried Refy's Cream Blush in the shade "Rose" and loved the final result.
It took me a while to learn the value of a good blush. While I used to see the practicality in covering up any possible redness on my face, I've come to understand that careful blush placement can completely change my look for the better. I've recently fallen in love with Refy Beauty's Cream Blush ($20) for its velvety formula, and I'm honestly not sure how I ever lived without it.
Refy Beauty was founded by influencer Jess Hunt, who is known for her chic outfits and stunning eyebrows. Hunt achieves the latter using the brand's brow collection, which I've heard amazing things about. Since so many people swear by them, I was curious about the brand's other offerings, like its newly introduced blush. Refy's Cream Blush comes in three different shades [TK, a light coral; TK, a deeper pink (etc)] but the shade I was most excited to try was Rose. It looks a little more salmon-y in the pan, but it swatches out to a pretty light pinkish color. It's also vegan and cruelty-free, plus the packing is recyclable. If it looks good while simultaneously saving animals and the earth, sign me up.
I have dry, acne-prone skin, so when testing out makeup products I look for a few key things. I want to make sure they look good on me, of course, but I also want to make sure they don't break me out or leave my skin feeling dry and flakey. I've found that cream-based products are best for keeping my dry skin at bay, and I also tend to steer toward makeup that fits into my "less is more" aesthetic.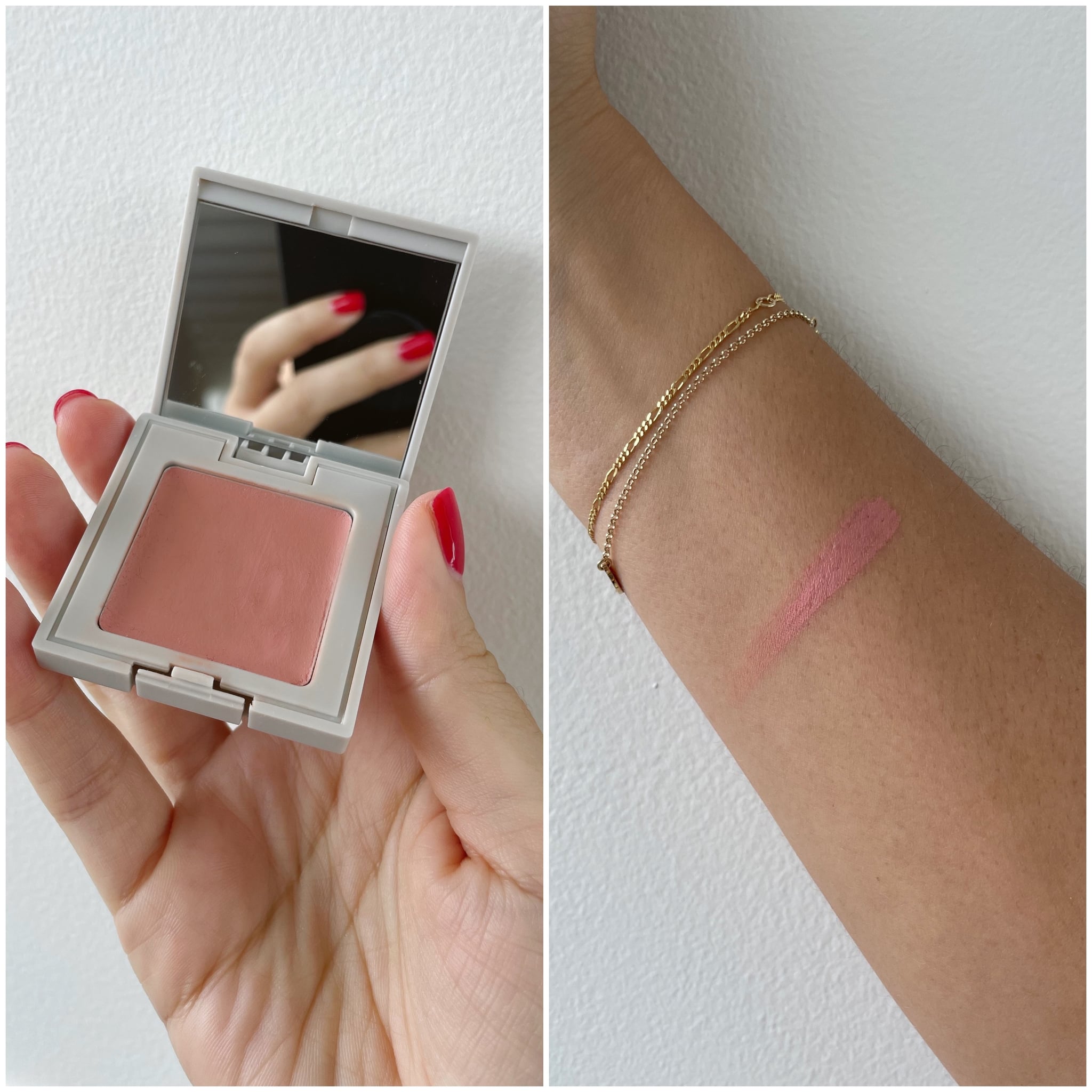 The first time I tried Refy's blush, I used a smaller dense brush and picked up a very small amount of pigment. I pressed it into the center of my cheeks and slowly tapped the brush on my skin while moving in an upward motion. I immediately fell in love with the shade, which left behind a dewy-looking, rosy glow. What struck me most was how natural it looked on my skin, and how seamlessly it blended into the rest of my makeup. It didn't pick up or move my base makeup, and it definitely didn't look streaky. Nothing bums me out more than a blush that doesn't blend well.
The formula is lightweight and pigmented, so a little went a long way and the product never felt too heavy, no matter how much I applied. In an effort to test the blush's longevity, I wore it all day while running errands in the hot valley heat of LA, just to see if it would last all day without the need for reapplication. I was thrilled to see it was still in place when I got home, and I loved the color even more after giving it a chance to truly melt into my skin.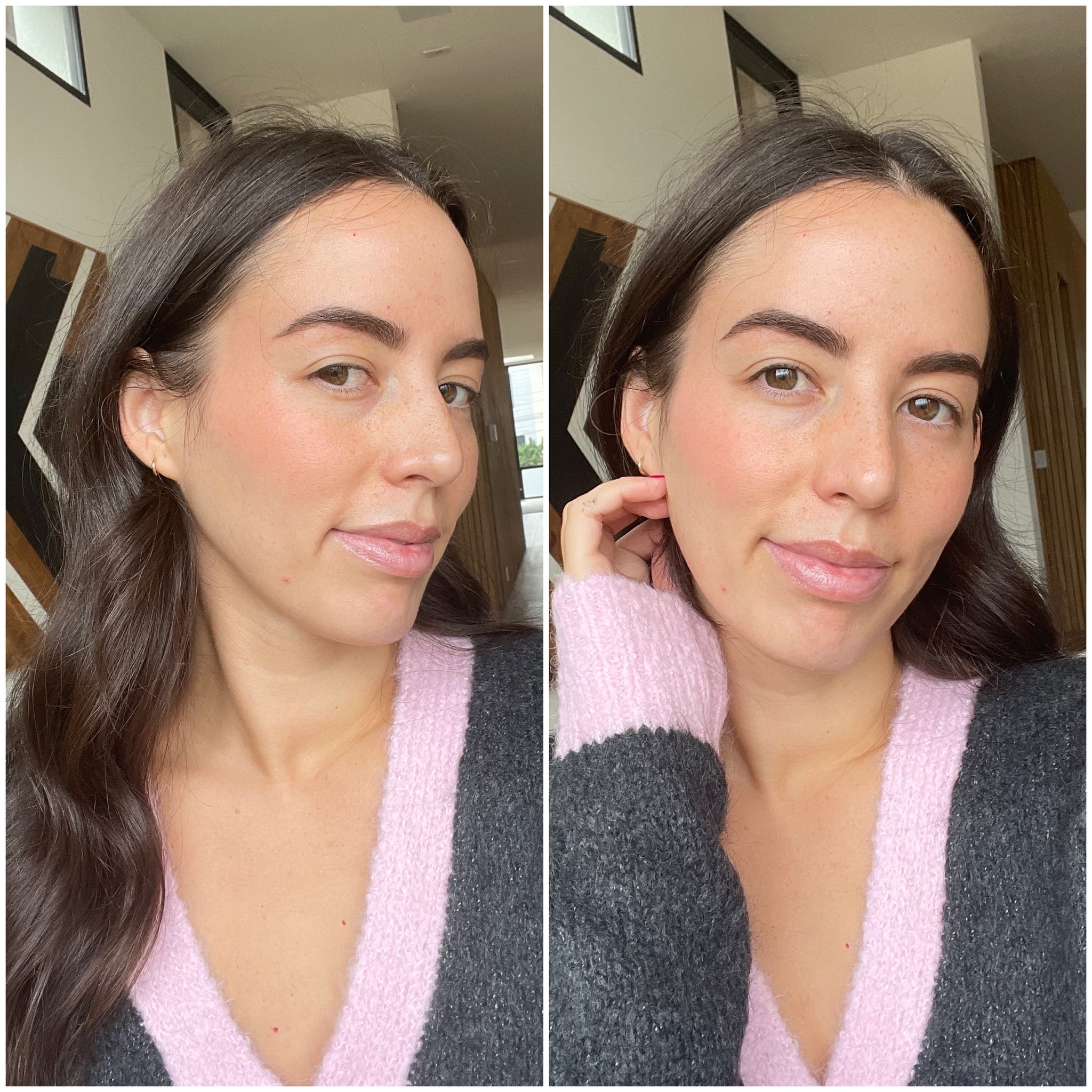 It's not realistic for me to wear a full face of makeup every day, so I love simple products that can easily elevate my look. Over the summer I combined this blush with just a little bit of bronzer, a tinted eyebrow gel, and the tiniest swipe of mascara, and I was good to go. Recently, I've been filling in my brows and using the lightest amount of Refy's blush, and I've felt put together without needing to do much else. I typically use a brush to apply, but I've found that it goes on just as well with a beauty blender, or even just my fingers. I also haven't noticed any issues with dryness or breakouts, which is always a relief.
The only con I can think of is that the product is quite tiny, but when I say a little goes a long way, I mean it. I've been using this blush at least three times a week for the last five months, and I haven't even hit the pan yet. If you're looking for the perfect blush that will last you all day, all while blending seamlessly into your skin, add Refy's Cream Blush to your shopping list ASAP.
Rating: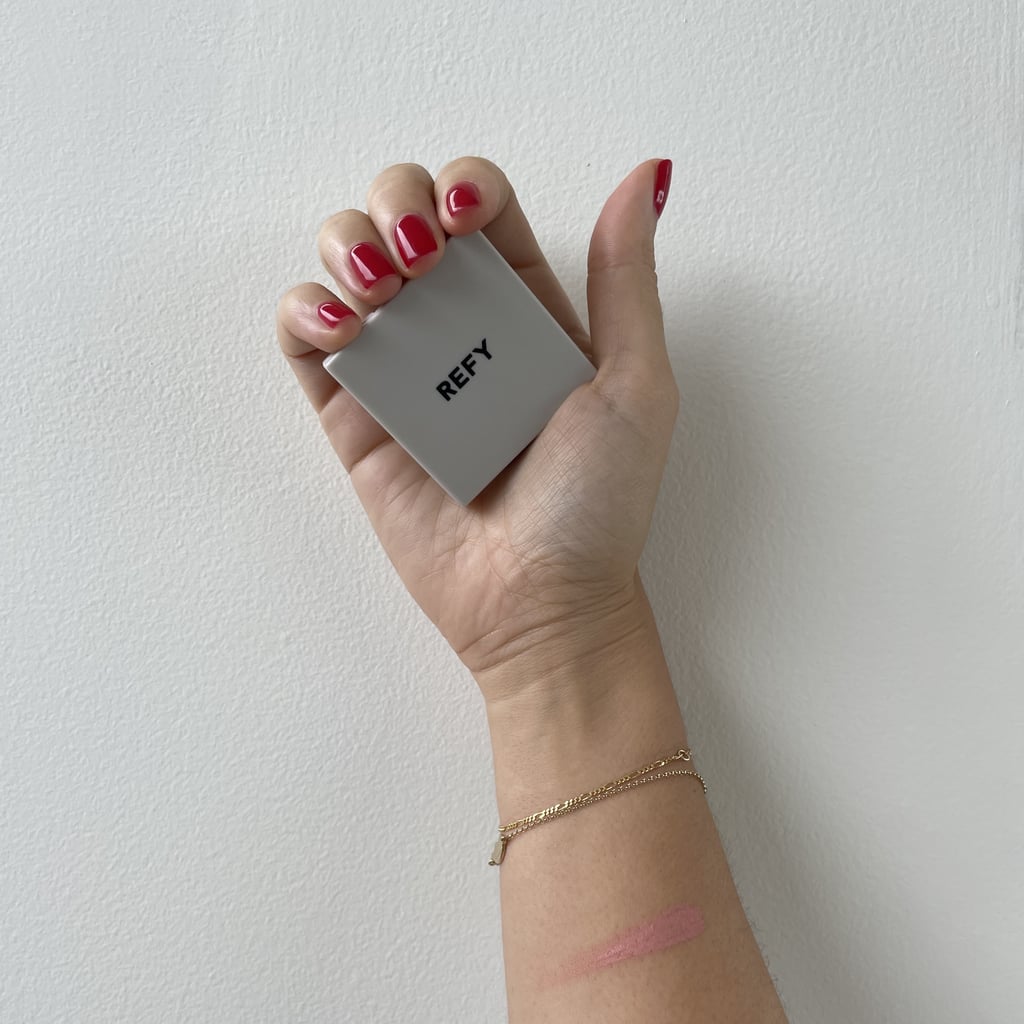 Source: Read Full Article