The Bachelor In Paradise Contestant Dating Drama Just Got More Complicated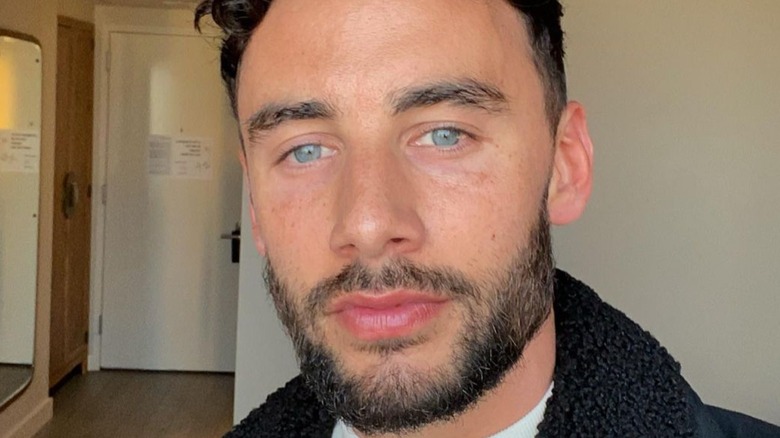 If you are single, head to "Bachelor in Paradise" to meet fellow members of "Bachelor Nation" in the hopes of hooking up on the beach, and possibly for life. At least, this is the premise of ABC's "Bachelor" spinoff, which sees castoffs from previous seasons coupling up in Mexico on romantic dates, poolside, and, gasp, in the "boom-boom room." Except, on season 7 of the Chris Harrison-less reality dating show, two couples — yes couples — found their way into the fold and ruffled major feathers among contestants who felt they were in "Paradise" for the way wrong reasons.
Let's start with Brendan Morais and Pieper James. For a little background, Brendan is from Clare Crawley and Tayshia Adams' season of "The Bachelorette" (via Hollywood Life). When he first got to Mexico, Brendan started talking to Natasha Parker from Peter Weber's season of "The Bachelor," and the two pretty much became an established couple (via Screenrant).
But rumors were already swirling that Brendan had a girlfriend at home — a big no-no for "BIP" contestants who should be open to finding new connections on the show. The rumored GF was none other than Pieper from Matt James' season. Brendan quickly denied that he was dating her, even telling Natasha his conversations with her had been much deeper than during the few times he met up with Pieper back home.
But when Pieper showed up in "Paradise," was his side of the story exposed as a lie?
The cast is not having it with Brendan and Pieper's lies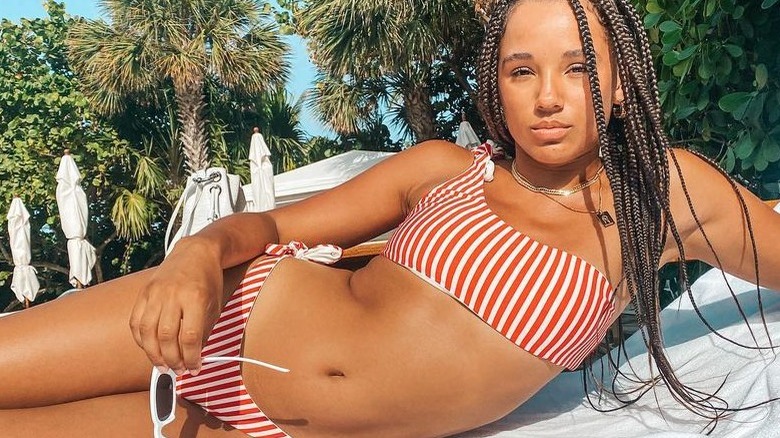 In a word, "yes." Brendan and Pieper's pre-existing connection became apparent to everyone in "Paradise" when she showed up with a date card, and asked him straight away to go, without talking to anyone else (via Us Weekly). The two basically admitted on camera that they played the game in an effort to wind up together — and that Natasha had simply been a pawn to keep Brendan in "Paradise" long enough for his hometown love to join him on the beach.
Needless to say, Natasha's reaction was a cross between heartbroken and angry as the new couple later canoodled right in front of her, and Brendan continued to try and deny that he had that strong of a connection with Pieper ahead of time — a lie no one was buying in "Paradise," or on Twitter. "Brendan and Pieper are perfect together. Two liars," one non-fan of the couple tweeted as their deception played out on the show.
The good news is that the duo was told to leave by fellow contestants including Joe Amabile, who has awesomely almost acted as a host this season, and Demi Burnett, who stopped pining over Kenny Braasch long enough to declare to Brendan and Pieper, "If you have any dignity left, you should just walk out the door" (via E! Online and Stylecaster).
Another couple ruffles feathers on the beach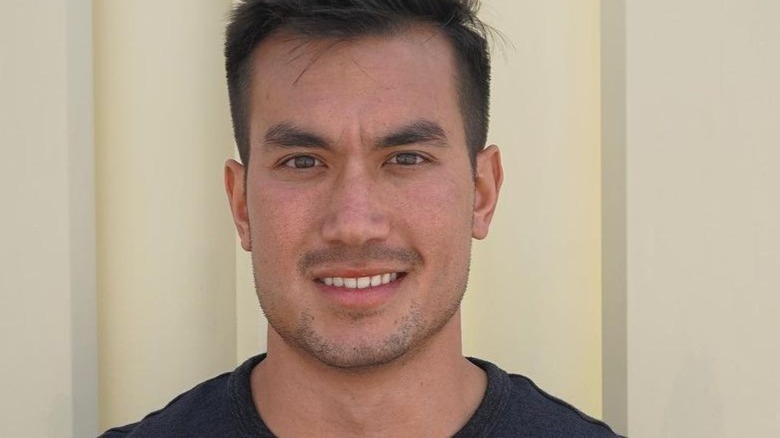 Meanwhile, it seems for some "Bachelor" fans, the fact that Brendan and Pieper, whose ruse was exposed as an effort to gain more social media followers and get TV time, left the beach was not enough revenge for how they tainted the franchise. To that end, Reality Steve tweeted, "Toxic Bachelor Nation doing what it does best. As I wrote yesterday, if you hate Brendan and Pieper so much, your best way to get back at them for upsetting you so much through a TV screen is just unfollow them and ignore everything they do. This is embarrassing."
But now let's move on to the other scandalous couple in "Paradise," Chris "Smoke Bro" Conran and Alana Milne, who actually vacated Mexico first, and definitely set the stage for a coup against Brendan and Pieper (via Screenrant). Chris was from Clare's season and Alana was from Matt's season — both didn't last long (via Parade and Screenrant). Upon arriving to "Paradise," Chris started dating Jessenia Cruz, who also appeared on Matt's season (via ABC). In fact, the duo was seen by many as one of the strongest couples.
Then, a VIP party that saw Alana arriving changed everything. Jessenia witnessed her man making out with Alana within a few minutes of her walking in the door, and quickly realized that she and Chris must have had a pre-existing relationship.
Chris and Alana don't get a happy ending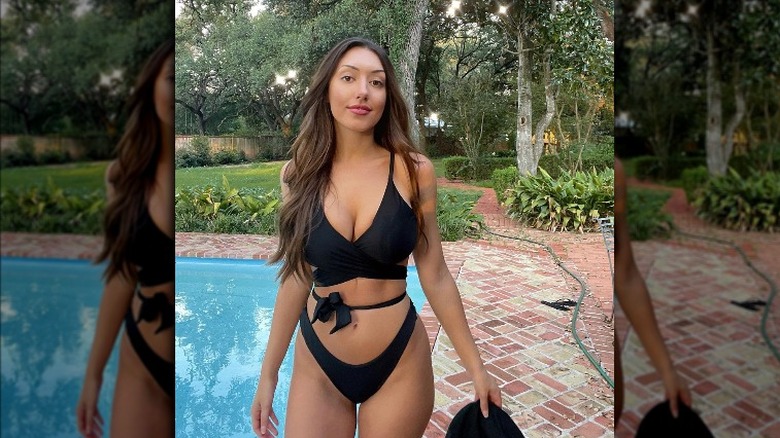 Jessenia's diss didn't sit well with other cast members, including Joe and Riley Christian. While Alana and Chris, who quickly paired off after she was given a date card, ziplined and kissed away from the beach, the rest of the group basically plotted to ask them to leave when they returned (via Us Weekly). In addition to suspecting the pair were already cozy pre-"BIP," it seems previous conversations led several singles to believe Chris and Alana had come on the show to gain social media followers, not to form connections.
Ultimately, Chris felt he had no choice but to exit the beach following a very heated confrontation about his reasons for being in "Paradise," and how he actually knew Alana. He asked her to come with him, but she said after one date, she wasn't ready to be in a committed relationship, despite having previously declared she was only there for Chris.
In fact, she even told him to get out of her shuttle, even though both parties ultimately left the beach and were headed to the airport. Ouch. According to Screenrant, it's unclear if the two are still dating. As for Brendan and Pieper, he recently said about the status of their relationship that the two are "taking it day by day" (via Us Weekly).
Source: Read Full Article