Below Deck's Alli Dore Recalls Horrifying Birth Story: 'It Was Another Level of Cruel'
Alli Dore from Below Deck Sailing Yacht shared that not only did she deliver her son River prematurely, the hospital thought she had coronavirus (Covid-19) so he was immediately separated from her.
She recalled the horrors of giving birth early. But then the anxiety of having her newborn removed because Australia, which is where she lives, continues to be under heavy lockdown. And while Dore said she understands the hospital had to follow protocols, she described the experience as "cruel."
Why was Alli Dore from separated from her baby?
Dore first wanted Below Deck Sailing Yacht fans to know that River gets stronger every day and she and boyfriend Benny Thompson hope to bring him home in about a week. But she said those first few moments and days were rough. "They said my symptoms of vomiting were symptoms of Covid," Dore recalled on the Pita Party Instagram. "And they separated me from my baby for – days." Daisy Kelliher pointed out during the discussion that vomiting can occur during birth and after an epidural. Dore did not have Covid.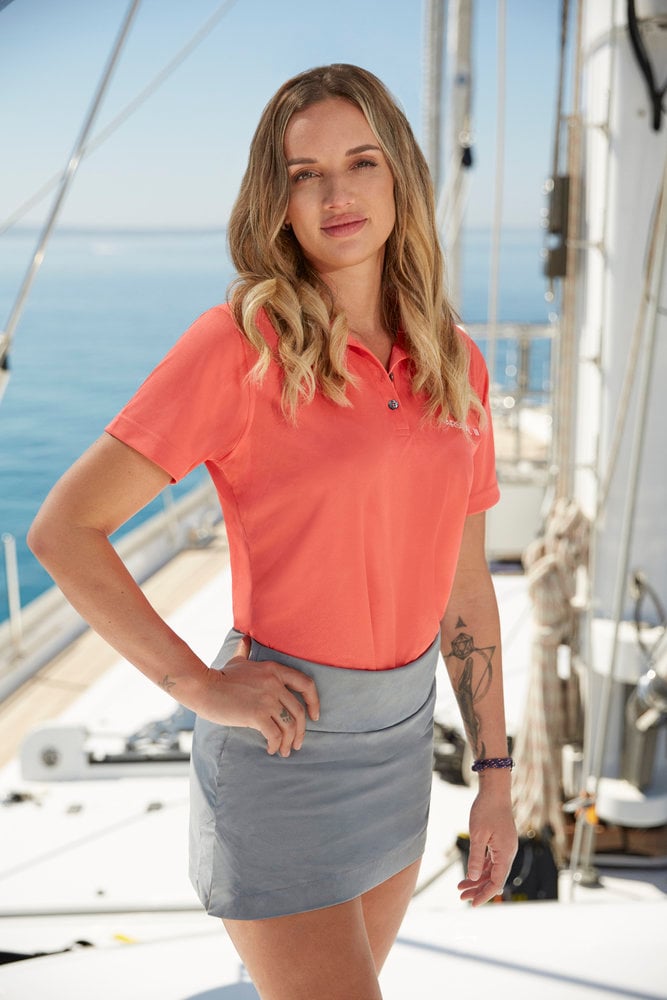 "It was another level of cruel," she said. "Like I totally respect lockdown rules, but it was just so cruel. We had a few other instances. I had a pretty unfortunate string of bad luck for the last three weeks before River did come prematurely. But we had quite a few instances where we came up in moments where he wouldn't be allowed to be with me." Also, Thompson was forbidden from being with his son too.
Below Deck Sailing Yacht's Alli Dore says she'll carry guilt about the sepration forever
"Separating the three of us, I had barely met River," Dore continued. "A premature baby, not breathing on his own. He's separated from his mother. And they sent Benny home to isolate at home. And he was just beside himself, being the protector of our little family. He just felt so helpless."
"That was another level of emotion," she said. "And I think that's some guilt that I'm probably gonna carry for the rest of my life. That I wasn't there for his first moments in life."
https://www.instagram.com/p/CTO3L1pBmrP/
"The interesting thing was that even though I was quarantining in the hospital room, there were still giving him my breast milk," she recalled. "They were still giving him colostrum. So I don't understand how that really makes sense. I'm not gonna criticize the medical industry. But that didn't make sense to me that they were giving him my breast milk, thinking I had Covid?" Below Deck Sailing Yacht's Dani Soares, who is studying to become a nurse pointed out that breast milk would have had protective antibodies if Dore had Covid.
River is improving every day and almost ready to go home
Dore gave an update on River's progress. "River is doing really, really well," she shared. "He's out of the incubator and he's in an open cot now. He breathes on his own. He's still got a feeding tube in his nose. Still a little bit small to be breastfeeding on his own."
https://www.instagram.com/p/CTvbI8HBL6p/
"And he's regulating his temperature well," she continued. "He's putting on weight and we're hoping to have him home hopefully in a week or a week in a half." But she added that life has been "pretty intense" and she and Thompson spend every day, all day at the hospital.
Source: Read Full Article