'90 Day Fiancé: The Other Way' Season 3: Corey's Fling in Peru Jeopardizes Marriage to Evelin
In the teaser for the 90 Day Fiancé: The Other Way season 3, Corey Rathgeber's past fling with a mystery girl in Peru has come to light which causes his fiancée Evelin Villegas to doubt even more about whether Corey is right for her. While Corey claims that he and Evelin were on a break when it happened, this is an added problem to an already tumultuous relationship.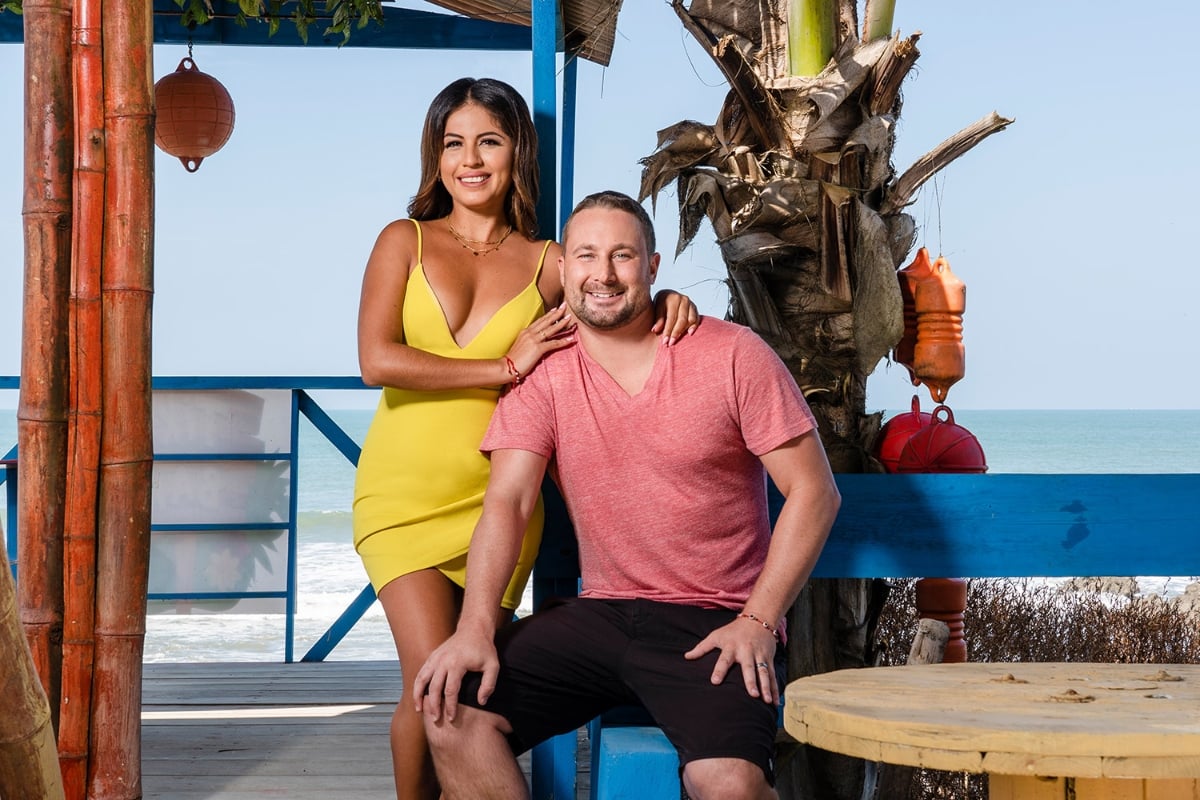 Corey has a fling with a woman in Peru while on a 'break' with Evelin
90 Day Fiancé: The Other Way fans remember Corey and Evelin from season one. Corey sold everything he owned in Washington and moved his whole life to Engabao, Ecuador to be with Evelin forever. Since the first season of The Other Way, Evelin and Corey have broken up many times. While on a break, Corey infamously met up for a date with 90 Day Fiancé co-star Larissa dos Santos Lima.
If that wasn't enough of a bombshell, Corey admitted that he had almost hooked up with another woman while he was traveling in Peru. It seems this mystery Peruvian woman is a lot more involved with Corey than he initially let on.
Evelin struggles with trusting Corey and has doubts about marrying him
The couple has had nothing but issues regarding marriage as Corey wants to get married and Evelin never really had that as a goal. So now that Evelin is feeling even more doubtful. In the teaser for season 3, Evelin is seen trying on wedding gowns. She tells the camera, "Most brides are excited, but I am legit terrified."
Even her family is urging her to reconsider marrying Corey. One friend who is there while she's trying on dresses, tells her, "It's stupid that you want to marry him." Since the beginning of their journey, their relationship has been rocky, but the added doubt of what happened while in Peru makes it all the more difficult.
Can Corey and Evelin make it down the aisle despite their trust issues?
Corey spent the entire Coronavirus (COVID-19) lockdown with Evelin in her beachfront home. It was a difficult time for the couple, as documented on 90 Day Fiancé: Self-Quarantined. In the teaser for The Other Way, Corey says, "Living in Ecuador with Evelin hasn't been easy."
It's revealed on People that Corey isn't the only one keeping secrets. Evelin will drop a huge bombshell on Corey this season.
It's been a difficult road for Evelin and Corey, between the breakups and makeups. It seems that they still have a lot to sort out in their relationship. Fans can watch the rest of their journey on season 3 of 90 Day Fiancé: The Other Way premiering on August 19th a 8pm EST on TLC.
Source: Read Full Article