Royal Watcher Claims 'The Crown' Will Detail Meghan and Harry's Royal Exit, Bringing Netflix Show to 'a Whole New Level'
Prince Harry and Meghan, Duchess of Sussex officially stepped down from royal duties in March 2020. Since then books have been written, TV movies have been made, and now it's being claimed that Megxit will be featured on one of Netflix's most popular shows.
The duke and duchess currently work with the streaming platform to create original content which is why one royal watcher saying chronicling the Sussexes choice to leave England and their position as senior royals will take The Crown to a "whole new level."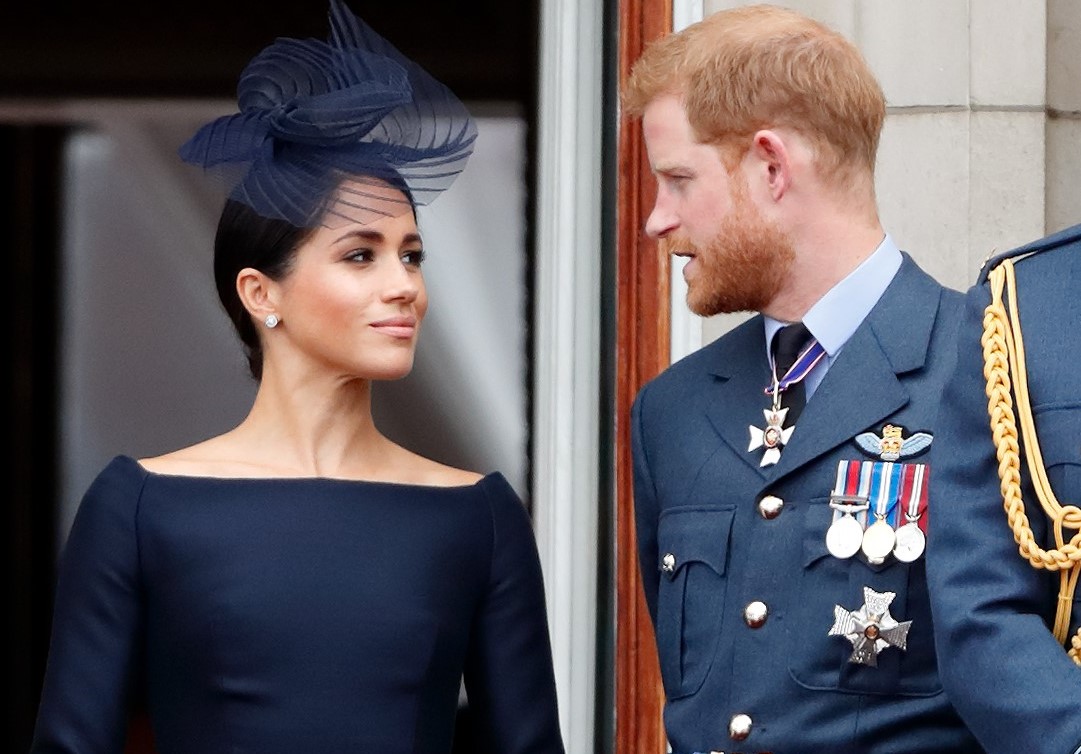 Meghan and Harry's mega deal with Netflix
Six months after the couple officially stepped down from their royal duties, they signed a deal with Netflix to produce content for the streaming giant.
The announcement of the Duke and Duchess of Sussex's mega deal worth upwards of $100 million was confirmed by Variety on Sept. 2, 2020. The prince and former Suits star later released a statement that said:
Our lives, both independent of each other, and as a couple have allowed us to understand the power of the human spirit: of courage, resilience, and the need for connection. Through our work with diverse communities and their environments, to shining a light on people and causes around the world, our focus will be on creating content that informs but also gives hope.
Royal watcher says 'The Crown' will cover Megxit
Simone Ferriani, who is a Professor of Entrepreneurship at the University of London and at the University of Bologna, talked about how Netflix inking a deal with Harry and Meghan at a time when The Crown is still one of the most successful shows can mean big things for the series in the future.
Professor Ferriani told Express: "This is no ordinary series. We are talking about one of the most successful titles ever in the history of Netflix. A series that has become globally so wildly popular to drive up subscriptions, according to some estimates, by one to three percent alone (we are talking about five to six million new members)."
He continued: "Here comes the key thing, the highly-anticipated final seasons 5 and 6 are those that will cover the queen's reign into the 21st century, including of course Megxit, arguably the event that captured most global headlines in the post-Diana history of the royal family. Think about the heightened resonance that the new seasons of The Crown will have now that the two real-life royals have become Netflix's content producers. Even if officially Meghan and Harry have no dealings with The Crown, for me, it is obvious that their becoming part of the Netflix's family will take it to a whole new level of verisimilitude, fuelling global cultural zeitgeist and added audience demand."
Showrunners previously said 'The Crown' will not include any recent events
What Ferriani said about the show's timeline including Megxit has not been confirmed by Netflix and it is not what we've heard from showrunners about that previously.
When speaking to Broadcast recently The Crown's executive producer Suzanne Mackie stated that the show would come to an end with the royals in the early 2000s. She explained that some of those more recent events, including Megxit, haven't had enough time to "gain a proper perspective."
Series creator Peter Morgan has also been pretty adamant about not writing too close to the current time because he feels that would become "journalistic."
The Crown will reportedly end after season 6. As for season 5, that's scheduled to be released in 2022. Seasons 1 through 4 are currently streaming on Netflix.
Source: Read Full Article