Tokyo 2020: Trailblazing open-water swimmer Alice Dearing targets top-10 Olympic finish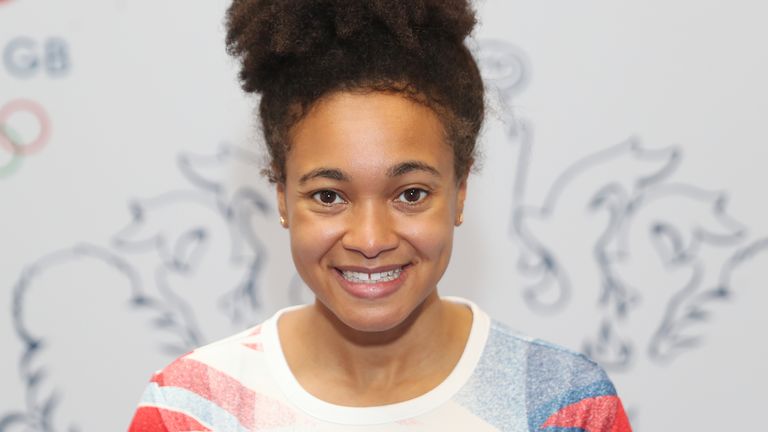 Alice Dearing has her sights set on a top-10 finish at the Tokyo Games as she prepares to become Britain's first Black female Olympic swimmer.
Dearing will travel to Japan next week after securing her berth in the open-water event at the Games with a fourth-place finish in a 10km marathon race in Setubal last month.
It has been a journey of highs and lows for Dearing, who almost walked away from the sport, just a year after becoming world junior 10km open-water champion.
"It's all about taking your low moments and learning from them. I mean, I've definitely had my fair share," she tells Sky Sports News.
"Honestly, towards the start of 2017-18 season. I was looking to quit swimming. I wasn't enjoying it, I wasn't having a good time at all. And honestly, I don't know why I kept going.
"I just got back into training, started training well [I suppose] and was really enjoying like the new squad that I moved into. So just under four years later, to be in this position where I really didn't think it was possible or attainable [is amazing].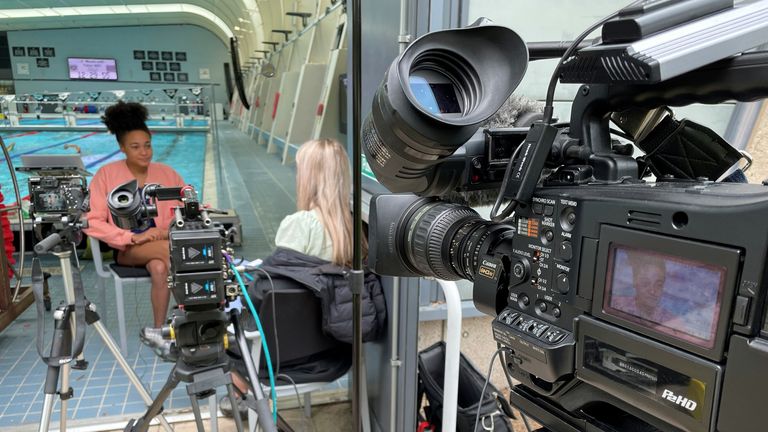 "I'm happy to prove myself wrong. This has been kind of 16 years of my whole swimming career. So to have received this reward, I guess, for that hard work is amazing. I just can't wait for my opportunity to go and race."
Team GB's last women's 10km open-water medal success was in 2008 when Kerri-Anne Payne won silver and Cassandra Patten claimed bronze at the Beijing Olympics.
Dearing says the competition in Tokyo is up for grabs and is desperate to prove she can compete and the highest level.
"I think the minimum I expect from myself is a top-10 finish, like the absolute minimum. I'd be quite disappointed with anything less," she says.
"But honestly, open water is so competitive. It's so unpredictable as well, that is the one thing about it. There are so many great swimmers going in, but the way the conditions work, especially with the heat that we have to deal with, I just think it's quite unpredictable.
"It's quite an open field and it's kind of anyone's game. So, I'm just looking to get in there and mix it with those other women and prove that I'm one of the best in the world."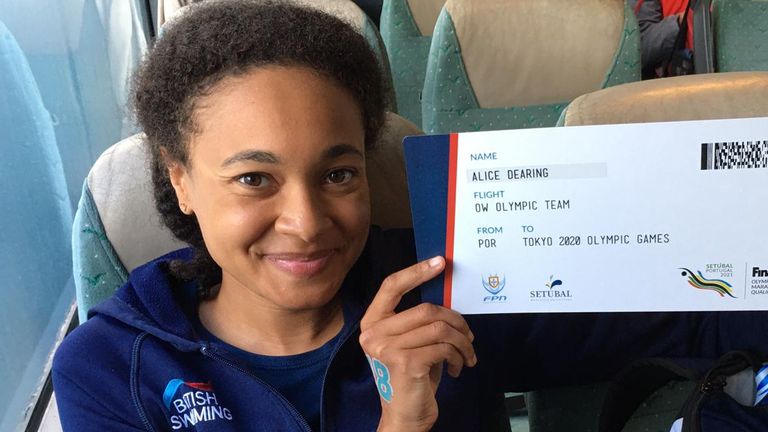 Male athletes Kevin Burns (Montreal 1976) and Paul Marshall (Moscow 1980) are the only Black British swimmers to have represented Team GB at Olympic level, with Birmingham-born Dearing in line to become the first Black woman to do so.
"It's just it's a really cool thing to have happen to have happened to me. I'm not going to lie," she explains.
"To help make history, help be a part of that is just incredible. Then at the same time, it's kind of it's a shame it's taken so long for us to get to this point, but I'm happy to help break that barrier.
Alice Dearing to make Team GB history
How Alice Dearing is making waves
"I'm happy that there's so much publicity about it. So many people are picking up on this and realising that swimming is open to everybody – it's not a sport just for certain races, it is genuinely open to everybody. And I want people to know that.
"I want people to look at me and say 'oh, she can swim, I can swim'. That's the main thing I want people to take away from this."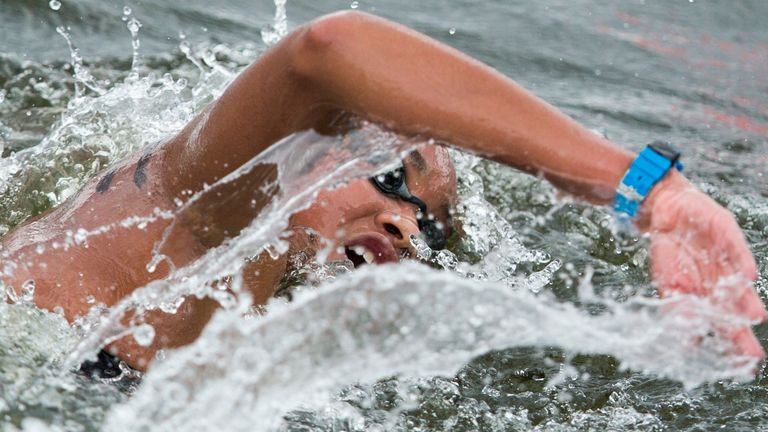 Dearing said she also hopes Black swimmers are not put off from competing in the sport following the International Swimming Federation's (FINA) recent decision to ban Soul Cap specialist headwear, designed to protect natural Black hair while swimming.
FINA said the caps do not fit "the natural form of the head", but international swimming's governing body said it is reviewing the use of products for natural Black hair.
Dearing, who partnered with Soul Cap last year, said: "The issue with this story is I don't want little Black girls and little Black boys to look at elite swimming and think it is not open to them because that is completely the wrong idea. It is open to them
"But I don't want people to look at elite level swimming and think: 'It's not open for me, I can't wear my hair the way I want to and I'll go and find another sport', because that's not what we want.
"Change is happening at least, Soul Cap has been made and even something as simple as that wasn't around when I started out swimming.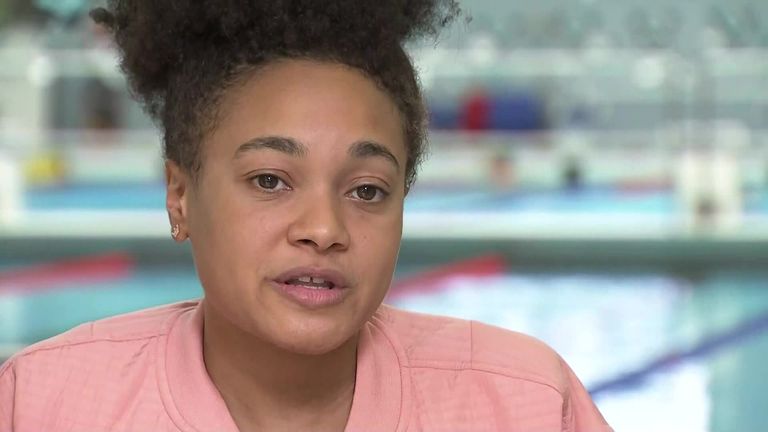 "My mum used to have to relax my hair and then braid it to make sure it would fit into a cap and make our lives easier and it's only when I've got older that I could find ways to manage it in its natural form.
"It's brilliant to see so many people passionate about this and wanting to make sure that swimming is open and available to everyone because that is the goal.
"The issue of Black people in swimming is a heavy topic so I'm happy to be the person to speak about it because I want to make people aware that these stereotypes aren't acceptable and Black people should feel comfortable at swimming pools.
"They shouldn't feel subjugated or discriminated against in any way, so if I can help in any way to make that better and leave the sport one day where I can look back on it and see the difference I've made then that's what I want to do."
Source: Read Full Article