Vin Diesels Most Controversial Moments
Best known for depicting car connoisseur family man Dominic Toretto in the "Fast and Furious" franchise, Vin Diesel's most controversial moments serve as a reminder that his gaffes and goofs can arrive fast and furious too. Though Diesel tends to keep much of his personal life and views out of the public eye, that doesn't stop rumours regarding his behaviour at work, beefs with co-stars, or his occasionally cringeworthy eye for the ladies from provoking a collective gasp from anyone privy to the news. 
Since his breakout role in Steven Spielberg's "Saving Private Ryan" in 1998, Diesel has worked continuously as an actor and producer, and has helped to build the "Fast and Furious" franchise from a standalone, critically bashed movie to one of the biggest film series in the world. But like all celebrities, Diesel isn't immune to showcasing the sort of behaviour or mistakes that can make an actor go viral (for all the wrong reasons). So, fire up that grill and raise a toast to family, because these are Vin Diesel's most controversial moments. 
Vin Diesel tried to kiss and tell on Charlize Theron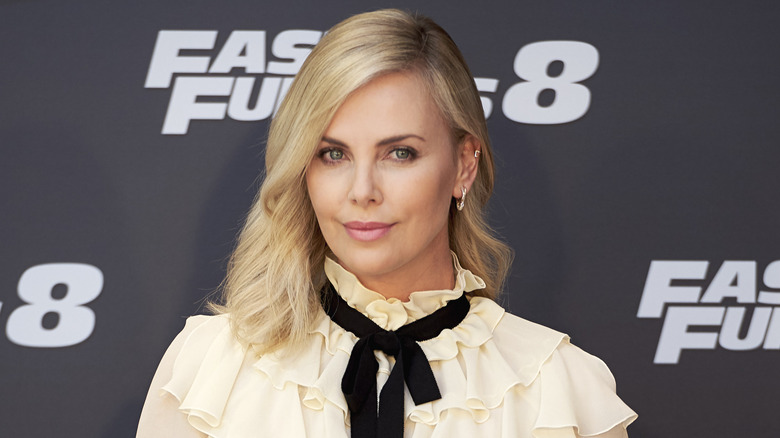 Fans were understandably hyped to see Oscar-winning actor Charlize Theron join the "Fast and Furious" franchise. And the fandom really started buzzing when Theron's tech-terrorist character Cipher did a spot of lip wrestling with Vin Diesel's Dom Toretto in the "Fate of the Furious" trailer.
Apparently, nobody in the entire universe was as excited as Diesel. Beaming that the "Mad Max: Fury Road" actor is "not a bad kissing partner to have," Diesel told USA Today, "I was definitely not complaining." He also suggested that the scene, which he dubbed "the biggest moment in trailer history," really landed for Theron, too. "Do I know she enjoyed it? Oh, my god, yeah," Diesel said. "A kiss cannot lie, lips don't lie. No, they didn't. She OWNED it."  
When Theron appeared on "The Ellen DeGeneres Show," she sang a bit of a different song. Describing his statements as "insane," Theron fought back laughter as she said, "I just don't get it." She noted that his character is not supposed to be into her character, so he was "frozen, standing there like a dead fish" — a move that made sense for the scene. "He's literally going around saying that I had the best time of my life," she said before launching into an impression of her co-star. And then, to drive the point home: "It looks like I'm assaulting his face with my mouth." Zoinks. 
The time Vin Diesel pestered a Brazilian YouTuber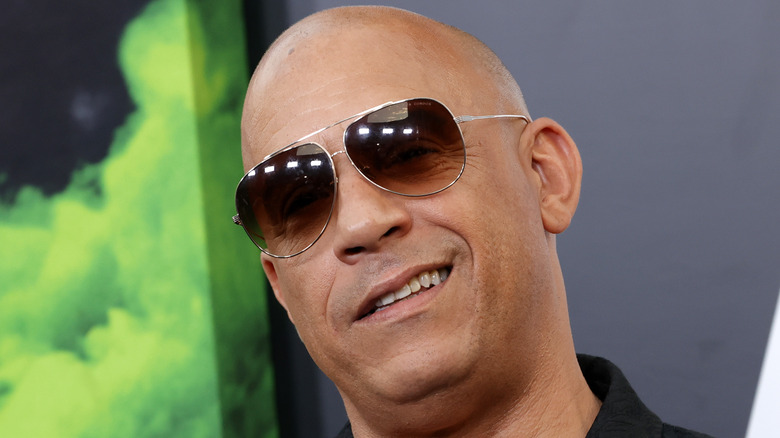 There's a time and a place for shooting your shot with someone, and most people can probably agree they'd rather not experience such things while they're trying to do their job. In 2016, Vin Diesel made headlines when he seemed to make advances on Brazilian YouTuber Carol Moreira during an interview.
In the video, Diesel can be seen dismissing a question about his role in "Saving Private Ryan" only to bring up how "beautiful" he thought his interviewer was. Though Moreira was persistent in trying to bring the chat back on track, Diesel seemed to have a different track in mind. "How am I supposed to sit here when I'm looking at such beauty? She's so beautiful," he said. "I'm in love."
Diesel — who has reportedly been in a long term monogamous relationship with Paloma Jiménez since 2007 (via Parade) — also suggested that the two ditch the interview to go somewhere together. "Tell me your story," he said. "Let's get out of here … Let's go have lunch." As Variety translated from Moreira's video, the YouTuber said Diesel made her "completely uncomfortable" throughout the conversation. "I was not sure what to do," she said. "I just laughed because it was a very delicate situation … it was not nice that he interrupted my work." After the story made the rounds, Diesel shared the "uncut version" on Facebook and said he tries to be "playful and fun" in interviews. "But if I offended anyone, then let me apologize, because that is never my intention," he wrote.
Sources said Vin Diesel isn't exactly fun to work with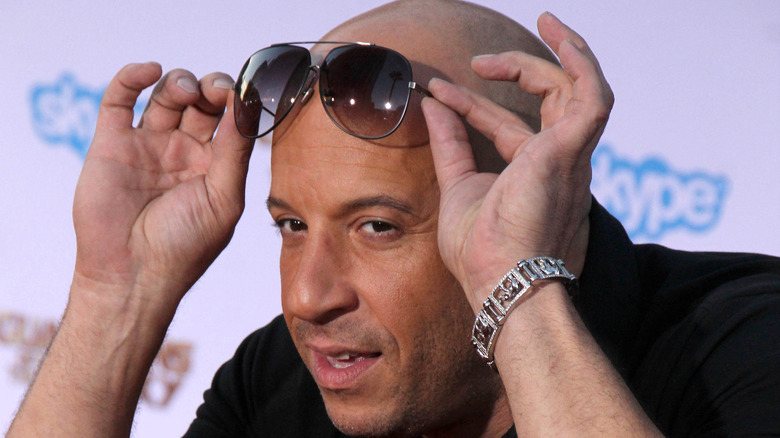 By all accounts, the filming of "Furious 7" couldn't have been easy for the "Fast and Furious" cast and crew. During production, the shocking death of cast member Paul Walker didn't just deal an emotional blow to the entire team — it also presented challenges of finding ways to finish Walker's scenes without him (via The Hollywood Reporter). In 2014, controversy bubbled up when rumours began circulating that production was made further difficult by Diesel's behaviour on set.
Sources divulged to The Hollywood Reporter "that some on set have fantasised about using the facial-replacement technology being deployed to put Walker in the film as a sub for Diesel as well" because the actor was allegedly so hard to work with. "Vin spent a whole day in his trailer," an insider reportedly told the publication, "The next day, they waited four hours for him." The insider also claimed the actor then called a long meeting asking why he had to be there, and the next day "work was done with doubles" instead of him.
Though Universal Pictures chairman Donna Langley denied the accusations and said that Vin and the whole team have "been nothing but terrific," Diesel was later accused of similar behaviour in 2017. Lainey Gossip suggested that "it's no secret" that Vin Diesel had issues with "professionalism" on set, and cited an anonymous source who alleged that the actor "repeatedly held up production" on "xXx" "due to his partying." But this was just the start of it. 
Vin Diesel versus Dwayne Johnson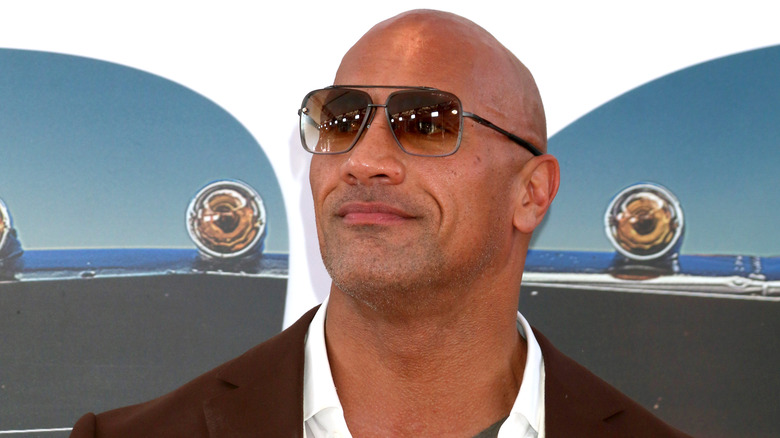 Vin Diesel's biggest controversy to date is his public feud with Dwayne Johnson. As reported by Page Six, Diesel's rumoured "reputation for being difficult" on-set may have prompted Johnson to lose "his patience with him." During production of "The Fate of the Furious," the former WWE superstar posted a passive-aggressive rant on Instagram directed at his "male co-stars," some of whom, he alleged, don't "conduct themselves as stand up men and true professionals" (via Just Jared). He added that when fans saw the film, that if "it seems like I'm not acting in some of these scenes and my blood is legit boiling — you're right." 
TMZ was hot to investigate the juicy post, with sources telling the celebrity website that it "was referring to Vin" as the two actors had "butted heads … during production." An exhausted looking Diesel addressed the controversy a few months later in an Instagram video where he appeared to confirm the feud, and promised his followers, "I will tell you everything. He subsequently told them nothing.
Diesel opened up a little about the beef and suggested the situation had been "blown out of proportion" in a 2017 interview with USA Today. "It's not always easy being an alpha," he said of his alleged rivalry with the Rock. "And it's two alphas." Meanwhile, Johnson seemingly echoed Diesel's sentiments when he told ET that they "still love each other" but just had to work through their "different philosophies." But there was more…
Wait, did Vin Diesel take credit for Dwayne Johnson's performance?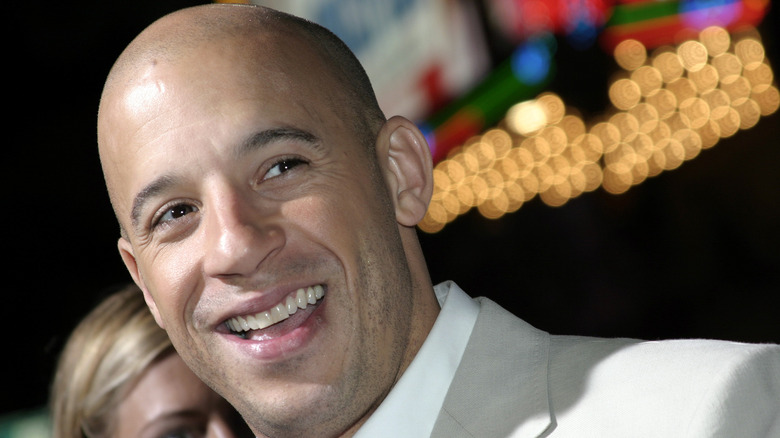 Vin Diesel kicked off another feud round when he suggested that Dwayne Johnson's acting wasn't quite up to the high standards of "Fast and Furious." Not only that, but Diesel also implied that he was instrumental in improving Johnson's acting skills. The actor brought up how he got Johnson's "performance where it needed to be" via some "tough love" in a profile with Men's Health. "It was a tough character to embody, the Hobbs character," Diesel said, before offering the fact that "as a producer" he had to take a household personality "associated with wrestling" and persuade the audience "to regard his character as someone that they don't know."
"That took a lot of work," he told the outlet. "We had to get there and sometimes, at that time, I could give a lot of tough love … I would do anything I'd have to do in order to get performances in anything I'm producing." Obviously, Diesel's comments whipped up a slight storm online amongst fans, with one Twitter user questioning how Diesel had "the nerve" to offer "acting critiques" to anyone, and another wondering whether this was little more than "the scent of feud" that appear to regularly serve as great promo during every "Fast and Furious" press tour. Diesel's methods may not have been "Felliniesque," as he put it in the aforementioned Men's Health interview, but they certainly sound hot enough to have been the potential origins of the tension.
Remember when Vin Diesel believed Furious 7 was an Oscar contender?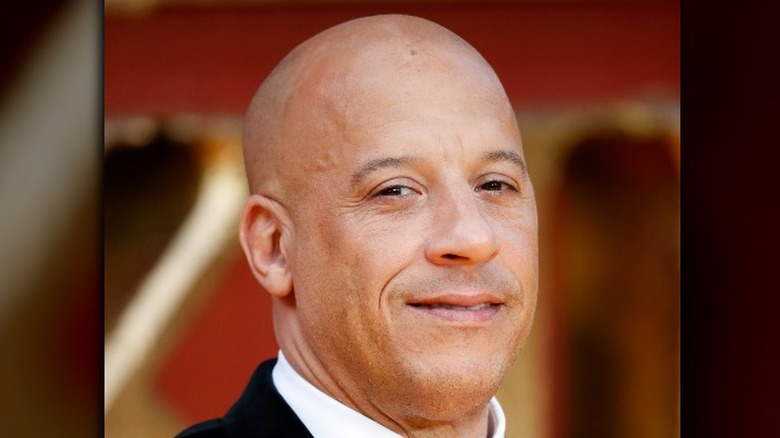 With all of these top-tier acting skills blatantly being flexed, it's only natural Vin Diesel thought the seventh installment of the movie series stood a legitimate chance at cinematic glory during that year's Academy Awards. Even if nobody else did. Diesel made the extremely optimistic prediction during an interview with Variety in which he confidently suggested that "Furious 7" wouldn't just be a box office smash — it would also "sweep" the 2016 Oscars.
Though he was in some ways correct in his estimation that "Universal is going to have the biggest movie in history" with "Furious 7" — it famously broke several box office records (via Billboard) — his comments that followed drew crickets. "It will probably win best picture at the Oscars, unless the Oscars don't want to be relevant ever," he said, before adding emphatically, "This will win best picture. There is nothing that will ever come close to the power of this thing."
Apparently, the Academy disagreed. In actuality, they voted that at least eight other movies did come close to the power of "Furious 7," with "Spotlight" eventually nabbing the Best Picture accolade that year. According to Vulture — who called Diesel Hollywood's "most highly paid living statue" — even the studio found Diesel's Oscar fantasies far-fetched. When asked for a comment on the actor's Oscar prediction, "a Universal executive could only laugh." Our hearts collectively break for him. 
Vin Diesel can't lose a Fast and Furious fight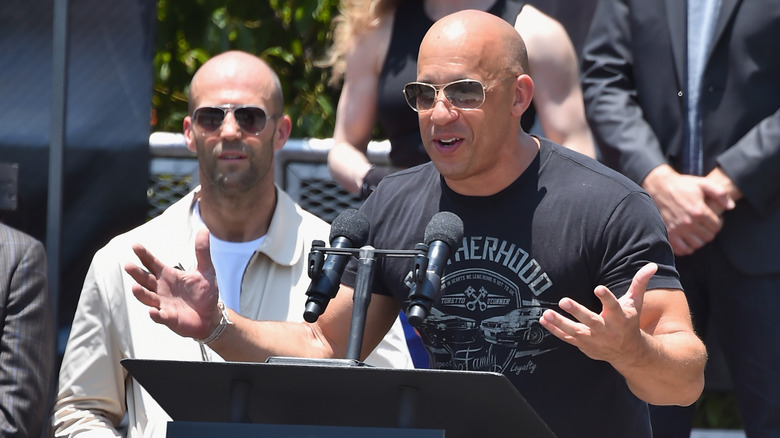 All major "Fast and Furious" fans have been aware of one strange caveat within the action franchise: No matter who they're up against, none of the three main actors ever lose a fight. In 2019, The Wall Street Journal did a tremendous deed for mankind and launched an investigation as to why. The publication cited various producers and crew members in their claims that the fight scenes between Vin Diesel, Dwayne Johnson, and Jason Statham were all choreographed in such a specific way to ensure that no character comes off looking weaker than another.
According to The Wall Street Journal, the situation began when "Diesel didn't want to look like a wimp" during rehearsals of his fight scene against Statham in "Furious 7." The actor was allegedly worried because "he started to sense his co-star and on-screen opponent … was landing more blows than he was." As a result, Diesel concocted a system wherein "numerical values" were assigned to every fight move "so he could calculate a total and determine if the two men were getting pummeled evenly."
Apparently, Diesel's complicated system "was eventually abandoned." However, the general ethos that the three actors needed to retain a certain sense of masculine parity during their fight scenes remained, and the three reportedly had clauses in their contracts to ensure macho man equality. A representative for Universal told the publication that the arrangement was earned: "Every character has their moment, and … all are seen as formidable opponents."
Vin Diesel got a casting tip from Paul Walker at the Dom Shrine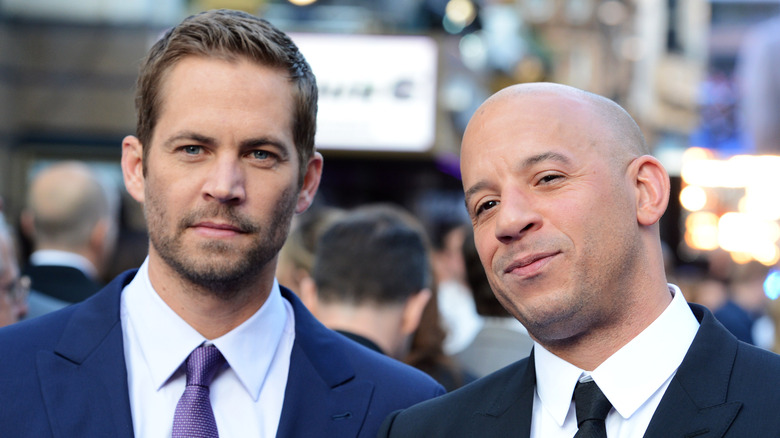 In a number of interviews, Vin Diesel has suggested his friend Paul Walker had something to do with John Cena joining the "F9" roster from beyond the grave. As reported by Comic Book, Diesel got into this casting decision at a 2021 press conference, and how it clicked while he was in a room that happens to be dedicated to his "Fast and Furious" character. 
"I remember John Cena coming into this Dom Shrine that I had where I would kind of go to meditate and train and start getting into that Dom state of mind … and, call this crazy, but I remember feeling as though Pablo, Paul Walker, had sent him in, " he said. The reactions have been a mixed bag. "What he was talking about family and movie crew during promotion of previous movies was going into cringe territory but this is kinda on another level," one person tweeted, with another writing, "Of course Vin Diesel has a Dom Shrine, and of course the spirit of Paul Walker sent John Cena there. I don't know why I need to repeat that sentence over and over again hoping it will somehow answer my questions."
Sure, people may have questions, but Diesel's new co-star is on board. "I think that's the most flattering thing that someone in the Fast Family could possibly say," Cena told Insider. "The importance and the gravity of a statement like that is not lost on me." 
Source: Read Full Article