DRIVERS: Nick Sisombath and His 1997 BMW M3 E36
DRIVERS is a series highlighting influential individuals in the HYPEBEAST sphere and their passion towards all things automotive. The approach is simple: what is car culture to you, and why do you have a passion for it? Each contributor is given a chance to shine light on their personal vehicle or vehicles, and asked to remark on how they are driving culture forward, both metaphorically and literally.
---
For anyone trying to get their "foot in the door" into the sneaker industry, you have to approach it with a bit of humbleness and realization that you're going up against giants like Nike, adidas, Converse, Vans, and Reebok. For Nick Sisombath, he took on the challenge head on when he created his indie label Collegium.
Collegium specializes in top tier, highly respected sneaker techniques, incorporating tried-and-true silhouettes and shapes with "Made in Italy" quality standards. Most will draw the parallel to a pair of Air Jordan 1s, but getting your hands on one and feeling the buttery smooth suede or the consistency with the stitching and panel construction, you'll easily understand that Sisombath's eye for detail is impressive. As a whole package, Collegium encapsulates the very best of everything.
That eye for detail is quite apparent in his taste for cars as well, as Sisombath is owner to a pristine, ultra clean and meticulously maintained BMW M3 E36, in Dakar Yellow which is arguably one of the most coveted colors beyond Technoviolet Purple. The car is actually his second Dakar Yellow but is a sedan this time around, once again coming back to Sisombath's ability to discern the desired choices of a specific subject and extract the very best out of it.
In summary, enthusiasts know Sisombath's car's specific set of specifications as a 3/4/5, or an M3 with four doors and a five-speed manual, and in a rare color to boot. Learn more about it in our latest edition of DRIVERS, and look back at our previous entry: world famous photographer Larry Chen and his 1970 Datsun 240Z.1 of 5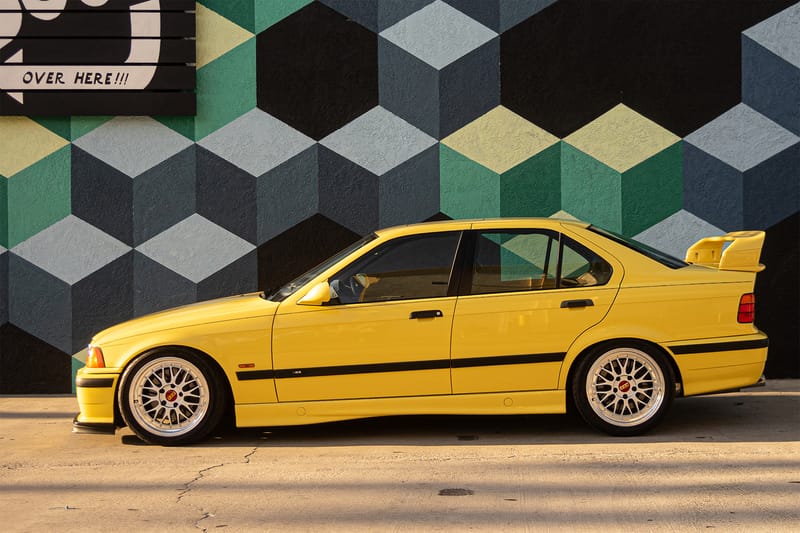 Nick Sisombath2 of 5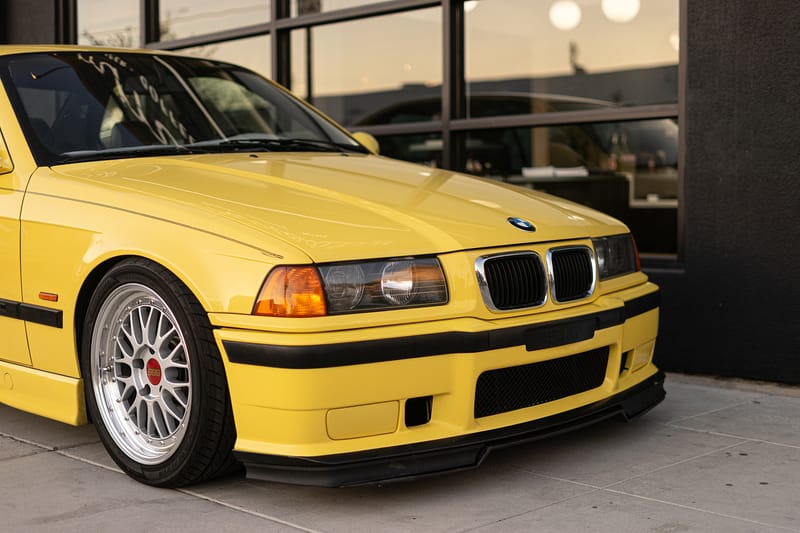 Nick Sisombath3 of 5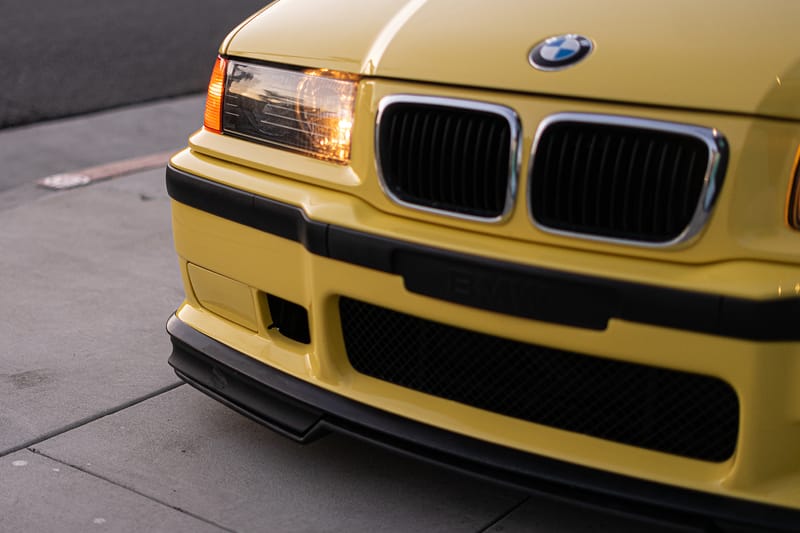 Nick Sisombath4 of 5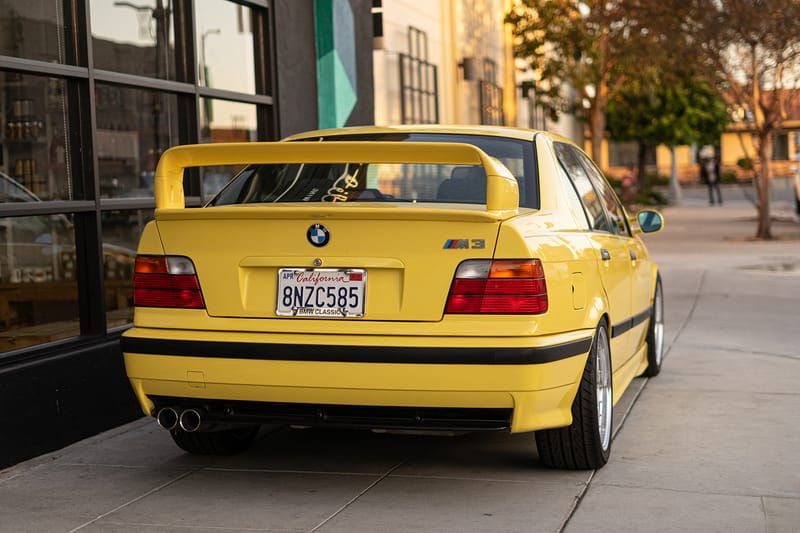 Nick Sisombath5 of 5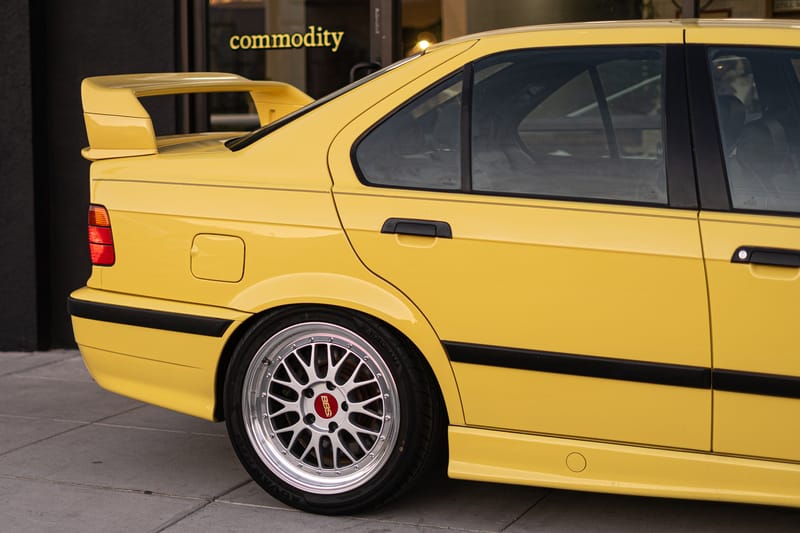 Nick Sisombath
Make, model, year of your car?
BMW M3 Sedan, 1997.
1 of 75 Dakar Yellow Sedans produced, and the sedans were only produced in 1997-1998.
When did you acquire it?
I acquired it in February of 2020.
What made you choose this car specifically?
There are plenty of cars I would have liked to present, but the E36 M3 chassis means so much to me beyond being one of my favorite cars growing up. As I started my small business in the fashion/footwear industry, Collegium, I would build old neglected E36s with my father as a side hobby to keep us afloat. It was time I got to bond with my dad, express my design cues, fund the business, and continue doing things I am passionate about. This particular Dakar Yellow M3 Sedan, is my last (we always say that) build I will do as I feel like I've done as much as I can with the platform, and thankfully we've been quite busy with Collegium.
What is the main purpose for this car for you?
The main purpose of this car was to build my ideal E36 M3 and to test my mechanical skillset. I am what I consider a "youtube/forum mechanic," in which, I love to go through the rabbit holes of the forums/youtube and challenge myself in self-maintenance jobs and crazy modifications.I've now had around 12 E36 M3s over the years and like stated before, I told myself this would be the last one. Like any enthusiast out there, you go through phases, and every project you wish the foundation was a little more mint, had lower miles, and/or wished you used different parts. I've done a majority of the different builds and after so many, you start to figure out what you personally like in your car.
This one checked the boxes that I preferred, it was a collector-owned vehicle, clean title, no accidents, and quite low miles at 60,000 original miles. It being in my favorite color, Dakar Yellow, was a cherry on top. My first M3 was a Dakar Yellow Coupe, so it only made sense to make this journey come "full circle" with a Dakar Yellow Sedan as my last build.
"My stable of cars are definitely aspiration achievements that go beyond just 'material things,' its about working hard and turning your dreams into reality."
What has been done with this car? Where has it gone?
The car has been to daily driven in California from work commutes (LA to OC), your super cool Sunday grocery runs, and a few local "cars & coffees."
Any details? Modifications? Changes?
One of the main purposes for this car was to really challenge myself with this car and do things I've never attempted or had the know-how.I wanted my last e36 m3 to be something I can personally say I put together with my own two hands, where I added my own personal touch both cosmetically and mechanically.
It will always be a project as there's always room for more parts but here's everything so far…
Cosmetically:
-Paint Corrected & 3x layer Ceramic Coated
-Styled with refinished BBS LM089 | 17×8 Square, Reverse Face Mounted ~et25
-Aftermarket LTW Rear Spoiler
-OEM LTW Front Spoiler
-Custom Checkered Floor Mats
-M-Tech II OEM BMW Steering Wheel 370mm
Mechanically:
-E46 ZHP 6-Speed Swap, Zionsville 6-Speed Swap GS6-37BZ
-CAE Adjustable DSSR
-Garagistic Solid Shifter
-Garagistic Trans & Engine Mounts
-BC Racing Coilovers
-OEM+ Poly-reinforced RTAB
Engine:
-Mainly Stock for now…plans for performance mods coming soon.
What is a car to you: aspirational achievement, functional tool, stress-reliever, etc?
The question in itself is my answer. Growing up in a lower middle class, Asian American immigrant family we didn't have much. My stable of cars are definitely aspiration achievements that go beyond just "material things," its about working hard and turning your dreams into reality. A work ethic my parents really showed us the way in. In another perspective, I also don't consider myself a collector, I LOVE to drive the cars I get to own, they are definitely all considered "daily drivers," and very functional builds. And lastly as you can see with this build, my cars have definitely now become weekend, stress relievers, as being a small business owner, especially in this pandemic has been everything but easy.1 of 6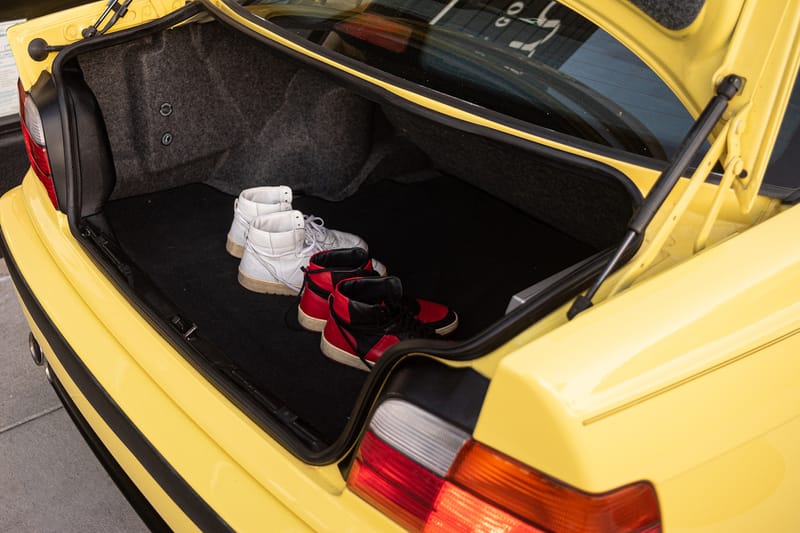 Nick Sisombath2 of 6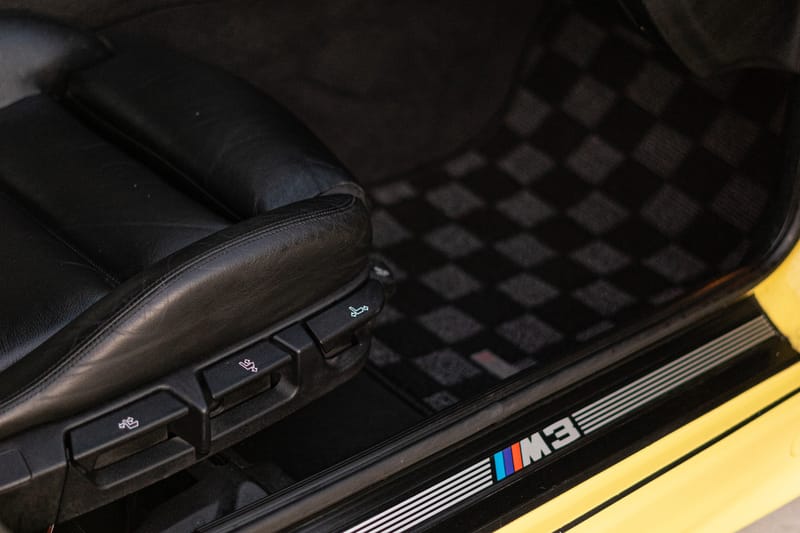 Nick Sisombath3 of 6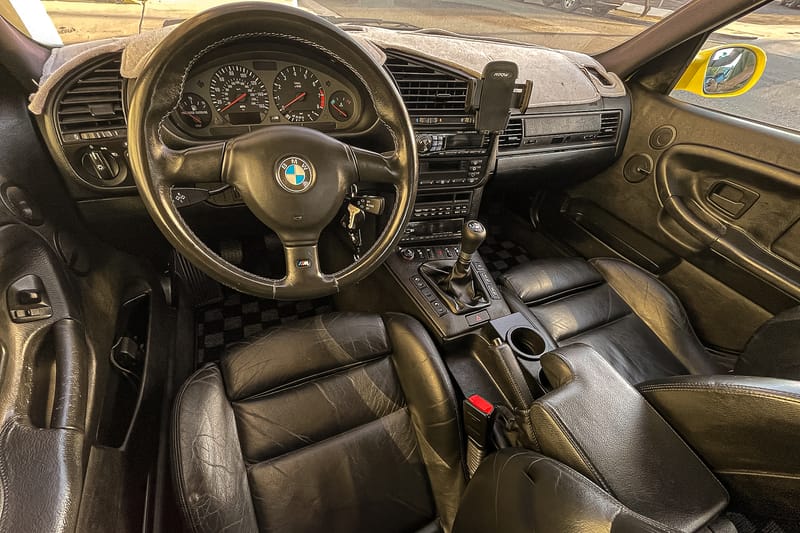 Nick Sisombath4 of 6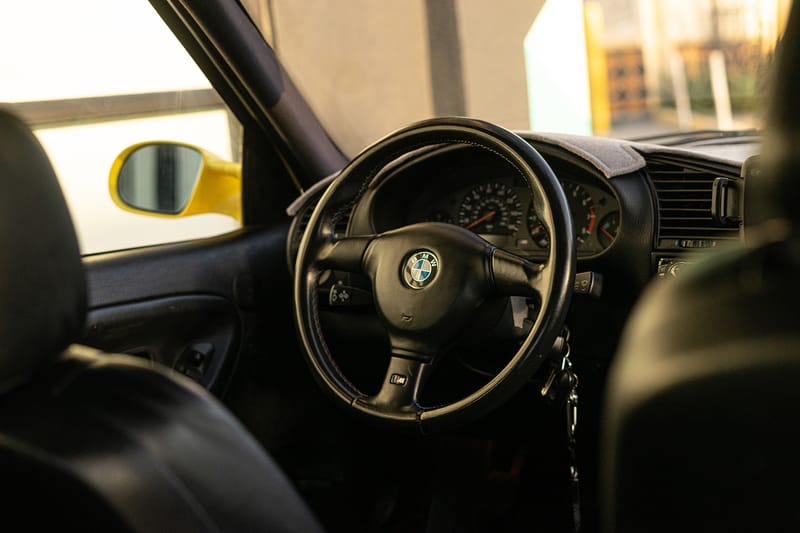 Nick Sisombath5 of 6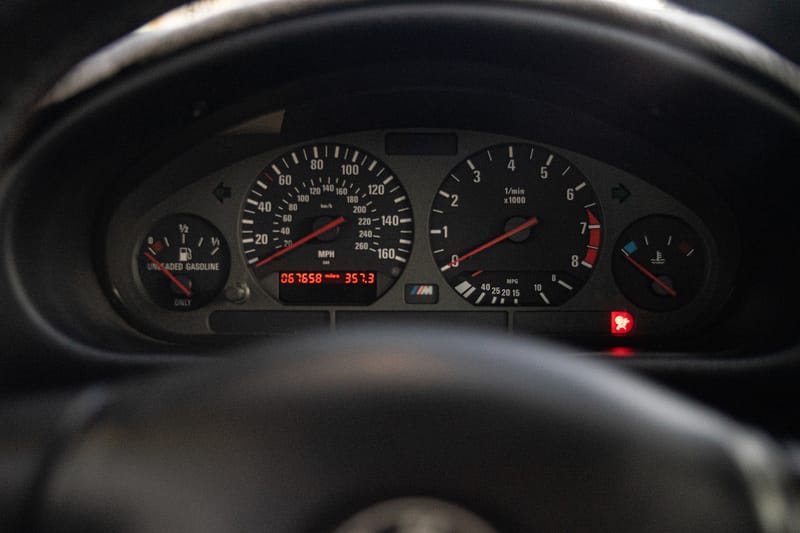 Nick Sisombath6 of 6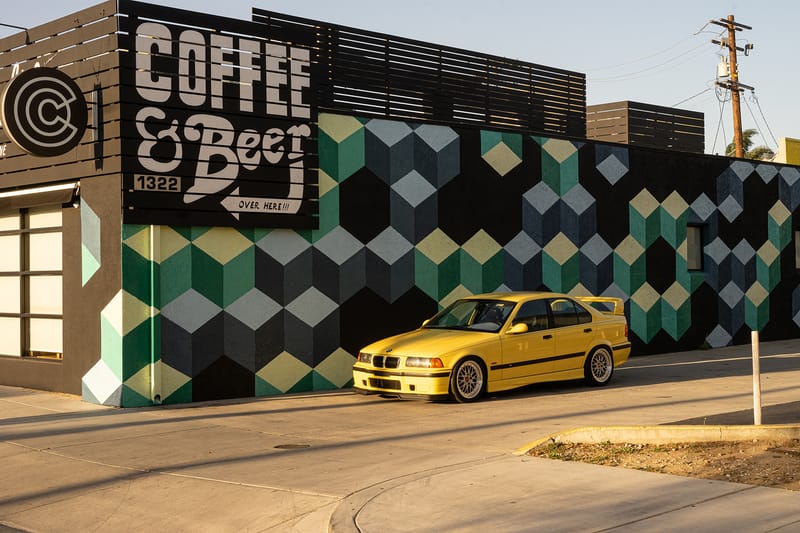 Nick Sisombath
What was your dream car growing up?
Growing up my dream car was my dad's dream car, a 996 GT3 in Guards Red as it was the ONLY poster in our household for years.
What have you owned before? What would you like to have?
I've owned:
-E36 M3s
-E46 M3s
-E34 M5
-E91 6-Speed
-Tesla S & Tesla X
-S2000s (Speed Yellow AP1 & Silverstone AP2)
-Honda Civic Si (EP3)
-996 4S
-997 4S
I would like to own:
Off the top of my head, I love 90s era cars and in recent considerations, I would love to own a 996 GT3 in Speed Yellow.
What is the future of the automotive industry? Car culture?
The future of the automotive industry is EV.
However, for myself and many others, there will always be an unbreakable bond to the classics. That bond with nostalgia and personal/emotional stories will further propel the culture of cars forever. In terms of the "culture of cars" I believe we are seeing an interesting moment that I don't believe has been so apparent. Millennials, Gen-Z, and younger demographics have fallen in love with cars and have really intertwined it with fashion, music, and culture all together like never before.
As technology continues to grow at light speed so does the culture of cars in the younger generation, as it is completely a part of their equation of culture. Nearly a decade or two ago when building cars, I could only dream to have my cars in magazines like Super Street or at a show, today it's all digital and the goal is to get featured/tagged on Instagram. Transitively, growth of the younger demographic being more and more interested in "collecting/building" cars has created an influx in the market causing more demand and rising the prices on nearly ALL CLASSICS. It's an interesting and fun time, we can validate this as I submit this interview to a publication who I can assume has a demographic that is mainly around 18-30, which is also a new segment.
The culture is moving in ways we never seen and its exciting! I love to grow and flow with the car community in any shape form or fashion, but I'll also stick to my personal taste.
Source: Read Full Article