'Friends: The Reunion:' Monica Geller Would Not Approve of Courtney Cox's Secret Trick for Remembering Her Lines
For Friends fans, the time is almost here: Friends: The Reunion drops on HBO Max on May 27, 2021. The long-awaited special brings together the six main actors to discuss the series that brought them international fame. And in a trailer, one revealing secret about Courteney Cox was leaked.
Courteney Cox starred in 'Friends' as Monica Geller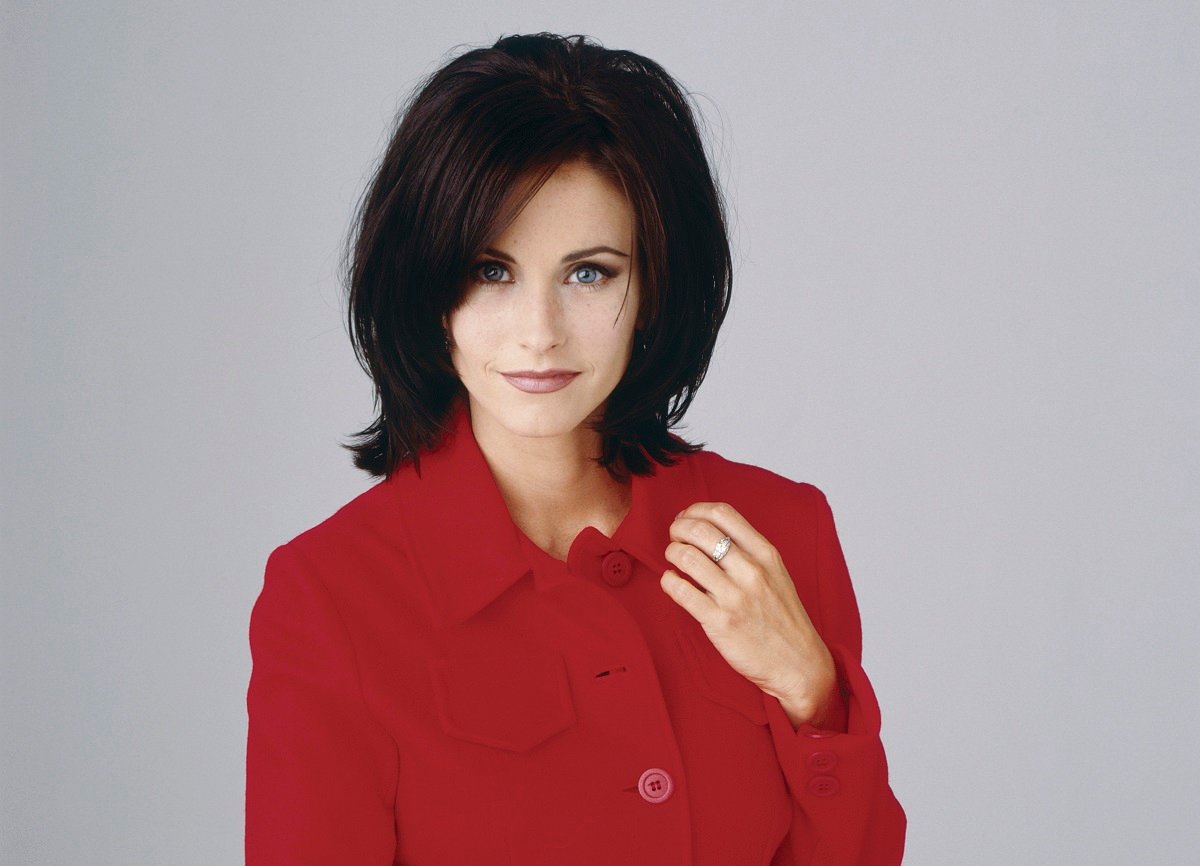 Cox broke out as one of the stars of Friends. The NBC sitcom premiered in 1994, quickly becoming one of the most popular shows on TV. The main cast consisted of Cox as Monica Geller, Jennifer Aniston (Rachel Green), Lisa Kudrow (Phoebe Buffay), Matt LeBlanc (Joey Tribbiani), Matthew Perry (Chandler Bing), and David Schwimmer (Ross Geller).
Of the six friends, Monica appears to be one of the most put-together at the start of the series. She's a chef in a restaurant, lives in a great apartment, and supports her friends. But her mom harps on her inability to find a boyfriend. But by the end of the show, she's married (to Chandler) with twins.
The cast got back together for 'Friends: The Reunion'
Since Friends went off the air in 2004, fans haven't stopped asking for more. Getting all six stars together in the same place hasn't proven easy, but ahead of HBO Max's launch in May 2020, the streaming service promised viewers a reunion special. Due to the coronavirus (COVID-19) pandemic, it took a while, but it's finally here.
Though some fans wanted a scripted Friends revival series in the vein of Will & Grace, what they're getting is a conversation of sorts. Cox. Aniston, Kudrow, LeBlanc, Perry, and Schwimmer reunited to do a table read, reminisce, and pay tribute to the show. A few recurring Friends actors even joined them.
Matt LeBlanc revealed Cox's secret for learning her lines
On May 19, 2021, HBO Max dropped a trailer for the special event. In it, the six stars return to the set, much of which was rebuilt just for the occasion. However, it looks so much like the original, it even tricked the actors who spent so many years of their lives there.
Walking back into what the apartment for the first time (the one with the purple door, in which Monica and Rachel lived for most of the show), Matt LeBlanc went right for the kitchen table. "Does Courteney still have her lines written on the table?" he asked, revealing a secret about his co-star.
Why Monica would disapprove
Given her profession as a chef, Monica did spend quite a bit of time in the kitchen. So it makes sense that's where Cox would write her lines. But Monica, known for her extreme cleanliness, definitely wouldn't like someone writing on her table — and certainly wouldn't ever do it herself.
However, aside from this particular instance, Monica and Cox are a lot alike. The actor has shared her own love of staying clean and organized throughout the years. In fact, in an April 2021 Instagram video, she showed off her impeccably organized kitchen, saying, "Tell me you're a Monica without telling me you're a Monica."
Source: Read Full Article