'Wandavision' Star Paul Bettany Says Joss Whedon Was Determined To Give Vision Male Private Parts
Wandavision star Paul Bettany has done a masterful job of playing Vision, one of Marvel's most popular characters as of late. Bettany was cast by Joss Whedon, who he claims helped save his career when things seemed uncertain.
However, even though Whedon has done a lot to help progress Bettany's career, that doesn't they haven't had their fair share of awkward exchanges.
In fact, things got pretty strange when Whedon demanded to see Bettany's character, Vision, with male genitalia. According to Bettany, Whedon ordered the Marvel creative team to show him what Vision's private parts would look like if the android was seen naked.
Joss Whedon really wanted to see Vision with private parts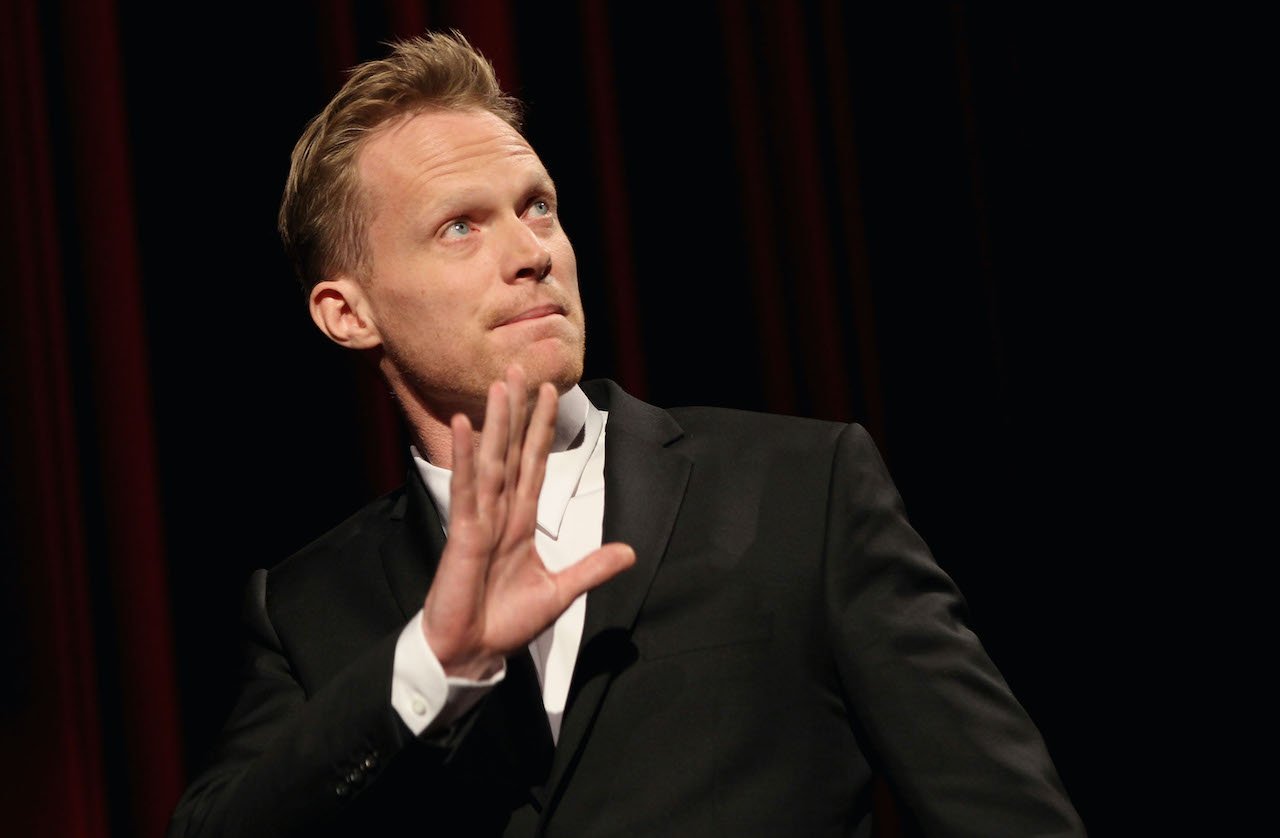 Bettany recounted the odd experience during a recent interview with Conan O'Brien. 
"Joss Whedon was manning the ship at that point, and … he was wondering … Vision's gonna be born, we're gonna see him born, and I mean ostensibly naked," Bettany said. "He has to have a penis, right? I mean, cause he's naked and he's being born."
Everyone in the room, including Bettany, thought Whedon's request was a big weird.
"Everybody there, Louis D'Esposito, Kevin Feige, everybody was like, [groans]," Bettany said. "'I'm not sure that's such a great idea for Vision to have … for him, to sort of, rise up out of the crypt, as it were with a, you know, a penis,' and he said, 'I need, I need him to, I need to see his penis."
The Marvel team created renderings of Vision with male genitalia
Bettany then revealed that Whedon ordered Marvel's creative team to create renderings of Vision with male private parts.
"So, and this is a true story, so artists were sent away to sort of do all of these renderings of Vision being born with a penis," Bettany said.
However, after Whedon finally got to see Vision's manhood, he realized he had made a big mistake.
"And they put them all up on this huge wall at Marvel Studios, and they invited Joss in, and Joss stood in front of this huge wall, and he went, 'Never have I been more sure that I don't need to see Vision with a penis."
Paul Bettany thought his acting days were over before playing Vision
Prior to Bettany being cast as Vision, the future of his acting career was up in the air. He told BBC Radio 1 in a separate interview that a disagreement with a Hollywood producer had left him uncertain.
"I had just had a meeting with a producer, who will remain nameless, who told me that my career was over," Bettany said. "He said 'You're done, you're done in this town.'
Joss Whedon basically saved his career
However, things quickly changed wh Whedon decided to call Bettany out of the blue.
"My phone rang and it was Joss Whedon and he said, 'Do you want to play the Vision in the next 'Avengers' movie?'"
After accepting the role, he knew he'd be okay for at least a little while longer.
"I sort of looked up to heaven and thought karma's very quick these days … and [I] flipped the building behind me the finger," Bettany said. "It happened just like that. I sat down and my phone rang. Very funny. But you know if I had a dollar for every time somebody told me my career was over, my career could be over."
Source: Read Full Article