Dave Chappelle Reveals His Return to Netflix and Explains the Drama Surrounding His Show
Fans rejoiced at the announcement that Netflix had acquired Chappelle's Show. Created by Dave Chappelle and Neal Brennan, it was a popular sketch comedy series that ran for three successful seasons and made the comedian the household name he is today. But almost as soon as it went up in November 2020, the show was pulled off of the streaming platform.
Months later, Chappelle has offered an update on the saga. Speaking in a video shared on his Instagram, he said the show will finally resume on Netflix now that he's settled the issue that caused its removal.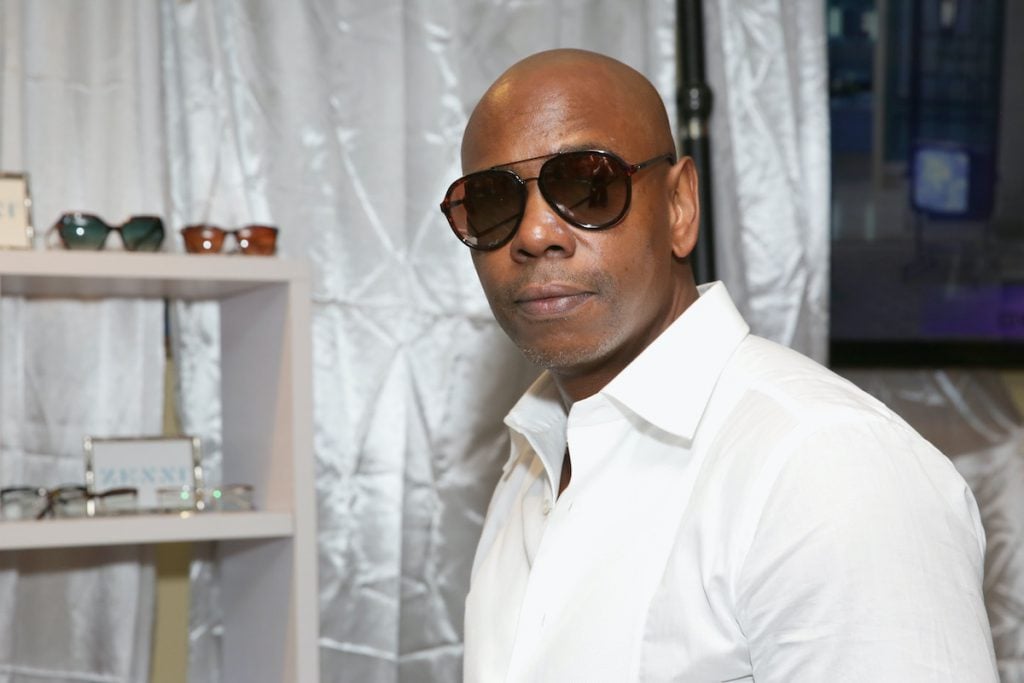 Why 'Chappelle's Show' was taken off Netflix
Chappelle's Show was only on Netflix for a few weeks before its sudden removal in late November 2020. The takedown came after Chappelle encouraged his supporters to boycott the show, explaining he does not receive streaming royalties due to the old contract he signed with Comedy Central and its parent company ViacomCBS.
"People think I made a lot of money from Chappelle's Show," he explained in an Instagram video called "Unforgiven." "When I left that show, I never got paid. They didn't have to pay me because I signed the contract. But is that right? I found out that these people were streaming my work and they never had to ask me or they never have to tell me. Perfectly legal because I signed the contract. But is that right? I didn't think so either."
He continued on to reveal how "furious" he was when the show landed on Netflix, with whom he's released a series of comedy specials in recent years.
"When I found out [Netflix] was streaming Chappelle's Show, I was furious. How could they not know? So you know what I did? I called them and told them that this makes me feel bad. And you want to know what they did? They agreed that they would take it off their platform, just so I could feel better."
Until then, Chappelle asked subscribers not to tune in to the show, which he left in 2005 after two seasons. "I think that if you are f*cking streaming that show, you are fencing stolen goods," he added. "They stole that (show) from me, they just took it … I believe they gave me a wrong deal because this industry is a f*cking monster."
Now, Dave Chappelle has a new update on 'Chappelle's Show'
In a newer video, Chappelle revealed the issue has been resolved.
"I asked you to stop watching the show and thank God almighty for you, you did. You made that show worthless because without your eyes it's nothing. And when you stopped watching it, they called me," he explained. "And I got my name back and I got my license back and I got my show back and they paid me millions of dollars. Thank you very much."
He also thanked Netflix co-CEO Ted Sarandos and ViacomCBS executive Chris McCarthy for the roles in the negotiations.
"Finally, after all these years, I can finally say to Comedy Central, It's been a pleasure doing business with you," he added.
Chappelle's Show is available to stream as of Feb. 12.
Source: Read Full Article