Johnny Depp's 1 On-Screen Love Interest Had a 'Crush' on Him
Actor Johnny Depp has starred opposite many of Hollywood's most famous leading ladies in films like The Pirates of the Caribbean franchise and several Tim Burton projects. And though he was never involved with Keira Knightley, he has dated some of his past co-stars. Discover one who confessed to crushing on Depp.
Johnny Depp became famous for '21 Jump Street'
Depp quickly became a teen idol. However, he didn't particularly like this status, calling it "something you have to deal with." In an interview with The Insider.com in 1989, he described the gig as a "responsibility" and felt that 21 Jump Street "started to get a little showboat-y" in the third season. After four seasons, Depp was let out of his contract.
He's worked with women such as Winona Ryder and Amber Heard
After 21 Jump Street, Depp committed himself to a series of well-received films. He starred in Edward Scissorhands with Winona Ryder, to whom he was engaged for a few years. Depp met Vanessa Paradis while filming the mystery thriller The Ninth Gate. The pair were together for more than a decade and had two children.
Depp also met his next significant other on set. He and Amber Heard worked together on The Rum Diary and started dating in 2012. They married in 2015. Heard filed for divorce in 2016. Though they finalized it within a year, the fallout from the allegations the two actors made against one another persists in 2021.
Depp and Heather Graham starred in 'From Hell'
After his initial success, Depp starred in a handful of films in the '90s and '00s that garnered negative-mixed reviews. Among those was 2001's From Hell, a period horror film in which Depp portrays a cop investigating the Jack the Ripper murders. Actor Heather Graham played his love interest.
Speaking to Cinema.com at the time, Graham praised her co-star for being "talented and charismatic." She also admitted something. "I did have a crush on Johnny when he was in 21 Jump Street," she said. "I've always been totally starstruck. But he's embarrassed to talk about that. I guess he doesn't think of it as such a great point in his career!"
Who was Depp dating in the early '00s?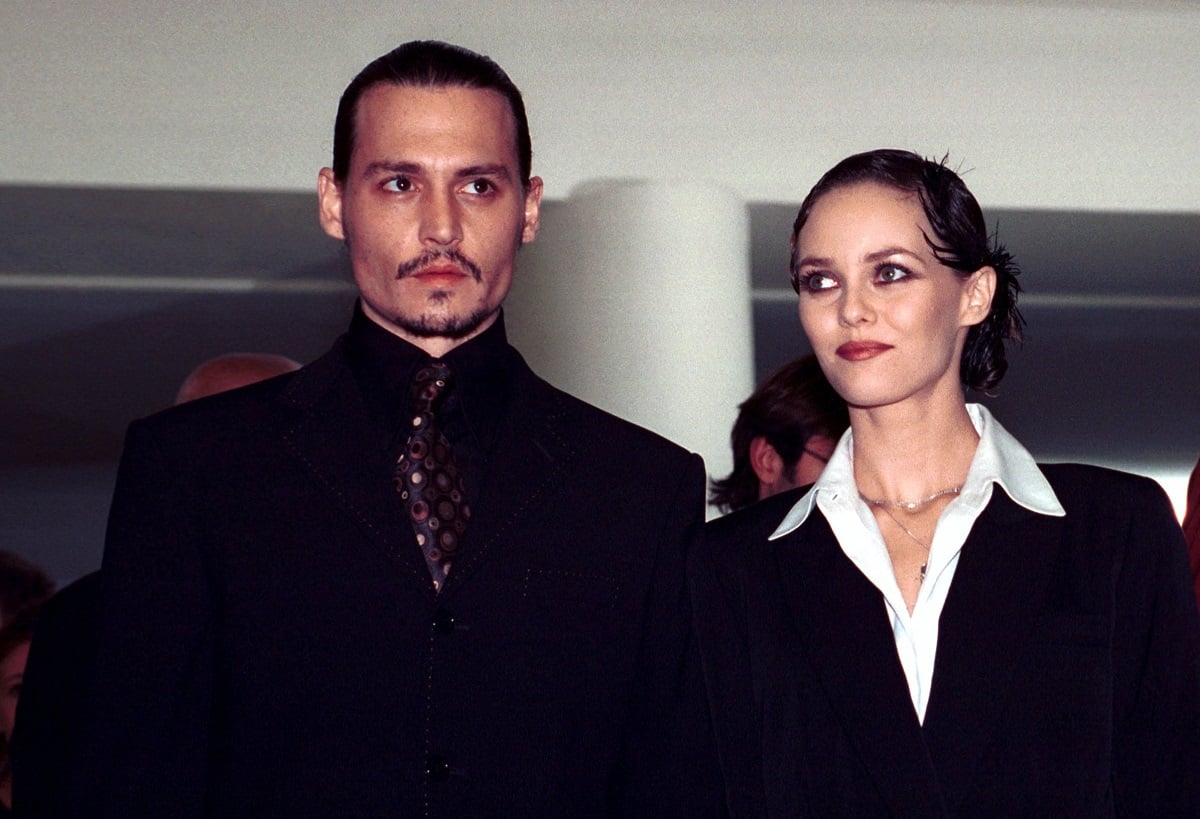 The interviewer had asked Graham if she enjoyed kissing Depp in From Hell. Graham rebutted, "I'm not really looking at [making a movie] like my personal dating service." Plus, she wasn't trying to get in anyone's way. "And he's in a relationship, so I'm not about to go, oh my God!"
From Hell was filmed in Prague, Czech Republic, and areas of the U.K., in mid-2000. Depp and Paradis' relationship was relatively new at the time, and their daughter, actor Lily-Rose Depp, was still a baby. As for Graham, she met Heath Ledger while shooting, and they dated for about a year.
Source: Read Full Article