'Midnight in the Switchgrass' Director Randall Emmett Originally Believed Megan Fox and Machine Gun Kelly's Romance Was 'Tabloid Fodder'
Director Randall Emmett never realized stars from his new movie Midnight in the Switchgrass were dating, sharing he thought it was "tabloid fodder."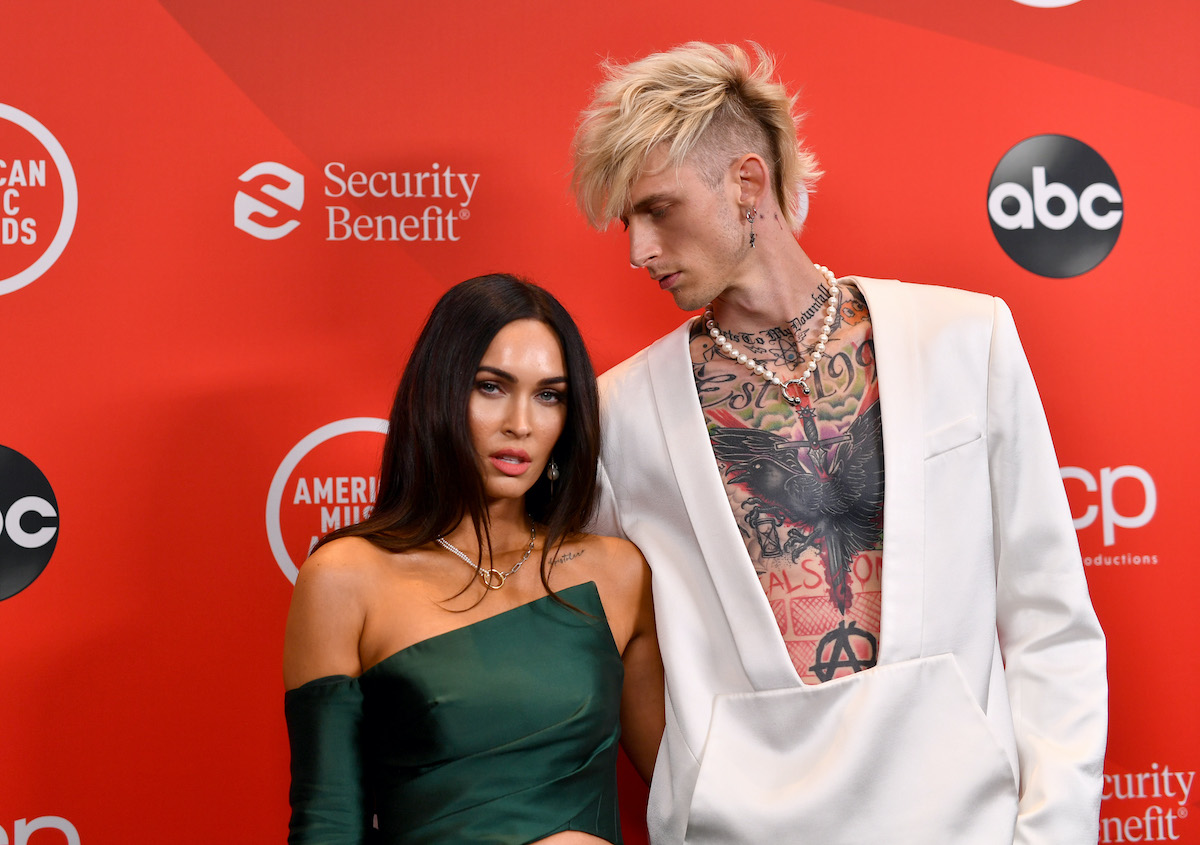 Megan Fox and Machine Gun Kelly met and sparked a romance on set in Puerto Rico. As far as Emmett was concerned, the co-stars were friends and thought the tabloids were blowing their connection out of proportion.
"I don't know anything about that," he said when he appeared on the Behind the Velvet Rope with David Yontef a few months ago. "I read an article, but you know, I think, honestly I think that's tabloid fodder."
Everyone was 'just friends' as far as Randall Emmett was concerned
The director was in the dark about the romance, believing the pair were forming a budding friendship.
"I mean, they met making this film and they're friends and we're all friends," he said. "And so I haven't seen anything like that. So when I saw that [rumor], I was like, you know, they're friends and I don't really buy that for a second. That's my take."
"I mean, we were all working and creating," he continued. "And it wasn't like, I know that it's like Emile Hirsch and Megan are friends, but nobody wrote an article there, you know?"
Megan Fox and Machine Gun Kelly just went for coffee, Randall Emmett thought
"So it's like, I don't know. And it was her birthday and like, I don't see that," he continued. "And I don't believe that tabloid stuff personally. So that's all I know. There was nothing to show me that, Oh, they're like having a relationship. It was just like, they went for coffee, you know? So, you know, so I dunno, that's my take on it. But if I ever find anything out, I'll let you know."
"Megan, honestly, I will tell you that and Machine Gun Kelly, who I'm working with on another movie in September, both the scenes that I had with them are off the charts," he said. "They're so fun, Megan, thank God. She took a leap of faith with me as a director first-timer. And same with MGK."
Randall Emmett was thrilled Machine Gun Kelly and Megan Fox wanted to work with him
Emmett loved that the twosome formed a friendship. "I think it's great that people are friends after. I don't think the tabloids are true that there's any romantic thing going on," he insisted. "But you know, they are great actors and Megan was very brave to trust a first time director. It's easy to come work for me as a producer."
Emmett recalled talking with Fox's agent and being asked who was directing the film.   
"And I was like, I am. And he's like, what?" Emmett said. "It was like, it's always like, you're a producer. You know? But she loved the script and I got lucky. And MGK, the same thing. I had one phone call with him and he read the script. He loved the role. And I think that you know, people love to create. And that's the only thing I wish hopefully soon we can all get back to. 'Cause I don't think people will focus on going and get a coffee at Starbucks, wherever they went."
Source: Read Full Article