Kiera Allen's Biggest Fan Might Just Be Costar Sarah Paulson: "She Expressed Belief in Me"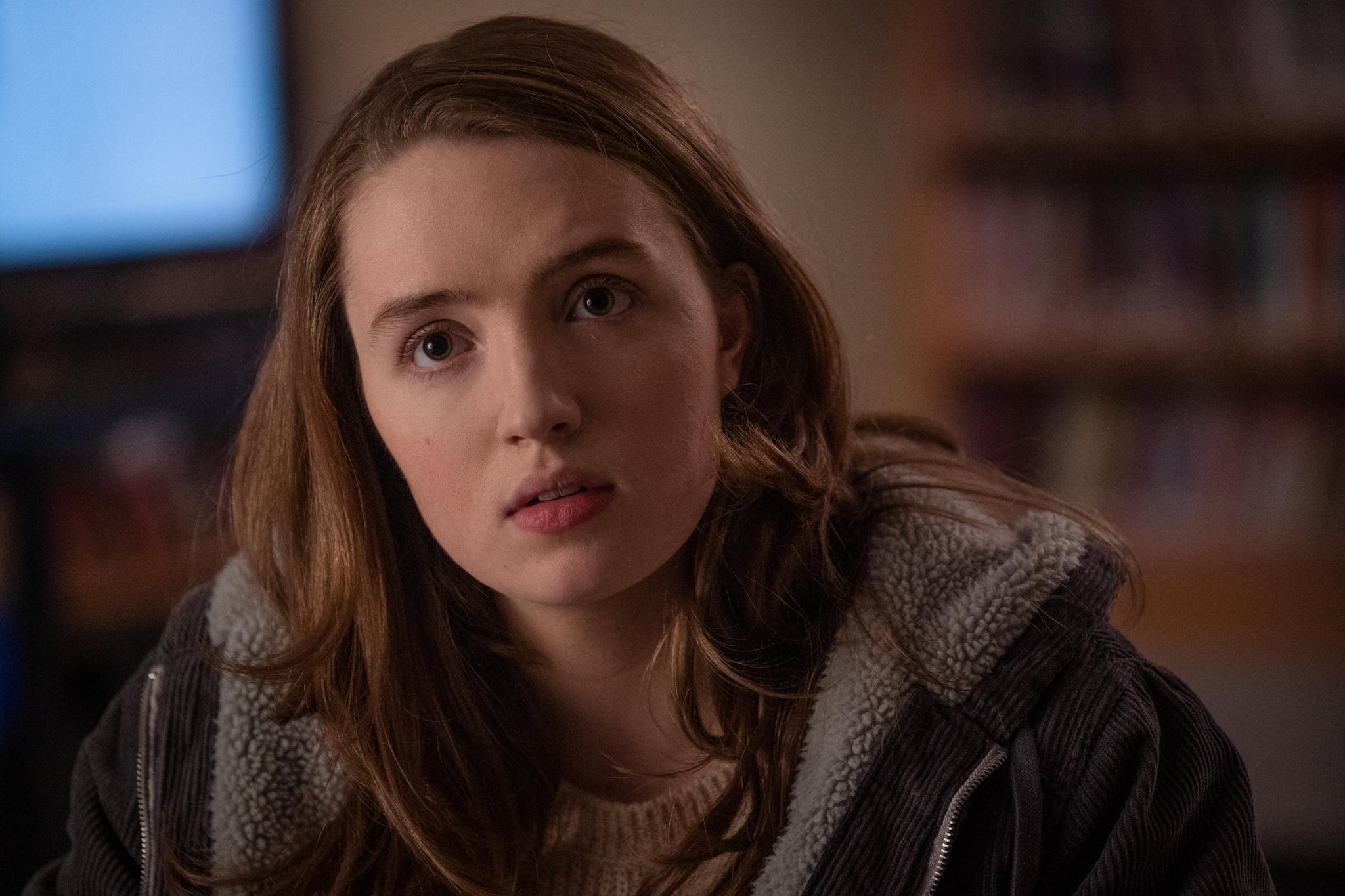 Image Source: Allen Fraser / Hulu
Going from the theater world and studying at Columbia University to starring in a feature film with Sarah Paulson would be daunting for even the most seasoned actors, yet this is exactly what newcomer Kiera Allen did for Hulu's Run, premiering Nov. 20. The film sees Allen as Chloe, the teenage daughter of Paulson's Diane, who begins to realize that her controlling mother has been hiding a dark secret from her and may not have her best interests at heart.
When it came to making the jump from stage to screen, Allen was most surprised that a lot of the skills carried over. "I think I was nervous because I'd never done a feature film before," she told POPSUGAR. "But I was very surprised, and very gratified, to find that most of the skills from acting in theater carry over to film. It's just about learning." And Allen had some of the very best to learn from, including Broadway legend Brian D'Arcy James and her Run costar Paulson.
"I had a phone call with [D'Arcy James] and asked him for his advice," she explained. "And he said, 'Theater is about filling the space. You want to make sure that your character and everything you're going through is felt to the back row of the audience, but when the camera is on you, the camera sees everything. You've only got to reach the camera.'" It didn't take long for her to realize that screen acting and stage acting come from the same place, it's just about how you use the space. "Once I had learned kind of the technical bits of how to act on film — things like continuity, and marks and, stuff like that — everything else just came with me," she told POPSUGAR.

Image Source: Allen Fraser / Hulu
With starring roles on American Horror Story and Ratched, Paulson is considered by many, including Allen, to be the queen of thrills. "Working opposite an actor of that caliber in any medium, theater or film, is an experience like no other, truly," she revealed. "She expressed belief in me from the first time we met, before I even got the part. Just having that support and having someone say, 'I think you belong here. I think you deserve to be here,' was just a huge part of me having the confidence to even attempt to be that vulnerable in front of someone." Allen also didn't hesitate to reach out to Paulson for advice as she's not only been in the industry for a long time, but she has an incredible body of work. "The biggest thing for me was just working opposite her, just watching how she works and seeing her face two inches from yours. It's like, you don't even have to act. She is the moment," Allen said.
There wasn't just one simple answer to why Allen was so drawn to the role of Chloe. When she first received the script, she was instantly hooked. "The first time I read it, I just gobbled it up in one sitting. I wasn't even expecting to read the whole thing. I was expecting to read a few pages, get the flavor of it, come back to it," Allen shared. "I cared so much about this character and what happened to her. It's something that sometimes happens when you read a really excellent piece of writing. You feel yourself falling into the mind of the character and like you're with them on their journey."
Run will have you on the edge of your seat from start to finish, and Allen has high hopes for what audiences take away from the film. "I just hope that they have the experience that I had in reading the script. That they feel invested in the story and care about this character and what happens to her," she said. "I was exhilarated and moved and it hit me so hard that I had to kind of cool down for the rest of the night. And I hope that other people have that same experience." Run is also a step towards more authentic representation in Hollywood, marking the first time a major thriller has starred a wheelchair user since 1948.
Source: Read Full Article